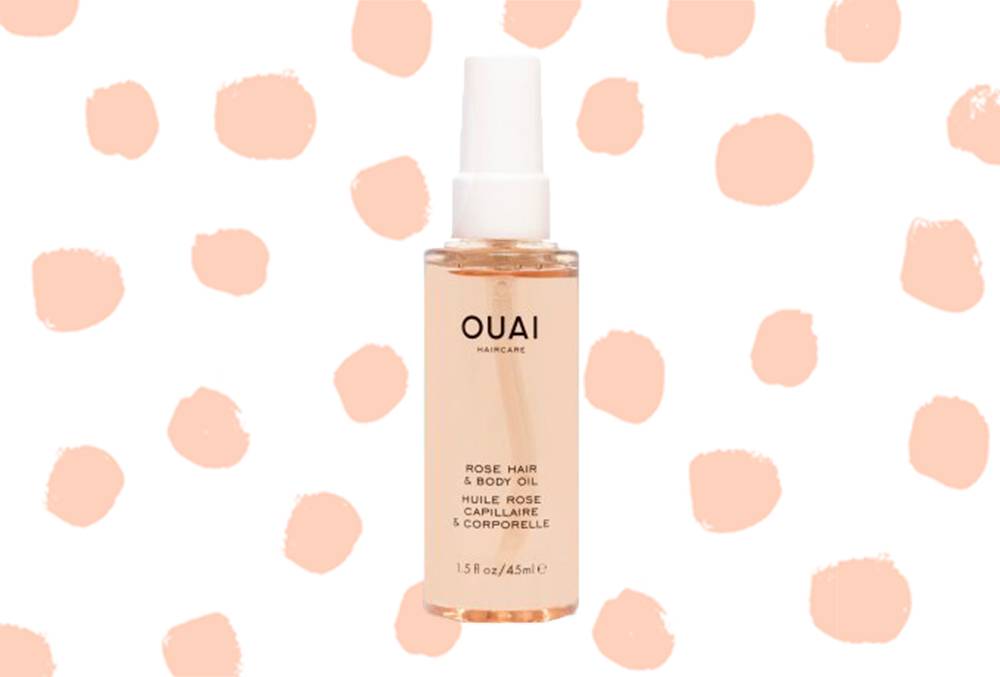 OUAI Rose Hair And Body Oil
I recently met with celebrity hairdresser Jen Atkin to talk about the latest launch for her successful haircare brand OUAI.
Jen's styled some of the biggest names in Hollywood and named "Most Influential Hairstylist in the World" by The New York Times.
This success however hasn't come overnight. Jen has been working as a celebrity stylist for the last 15 years and since founded affordable luxe brand OUAI and Mane Addicts, an editorial and educational platform for all things hair.
Talking about how OUAI was created Jen explains:
"I set up Mane Addicts as a platform for people to come and get inspiration for hair and see what's going on backstage. As I was building Mane Addicts I would get sent every hair product from every brand and nothing felt relatable to me or my friends. The packaging always felt busy and I wanted something luxurious. My inspiration beauty board at the beginning was a lot of models off duty – Anja Rubik,  Freja Beha, Alexa Chung, all these girls with effortlessly cool hair. Packaging wise I was inspired by Chanel in the 20s and how simplistic it looked.
I wanted to create something that looked luxury but was affordable. Everything in haircare smelt like old lady or bubblegum so I wanted something that smells like when I walk through Harrods or Selfridges and smell those amazing smells. We spent the most money on that and hired the same company who created the Tom Ford scents.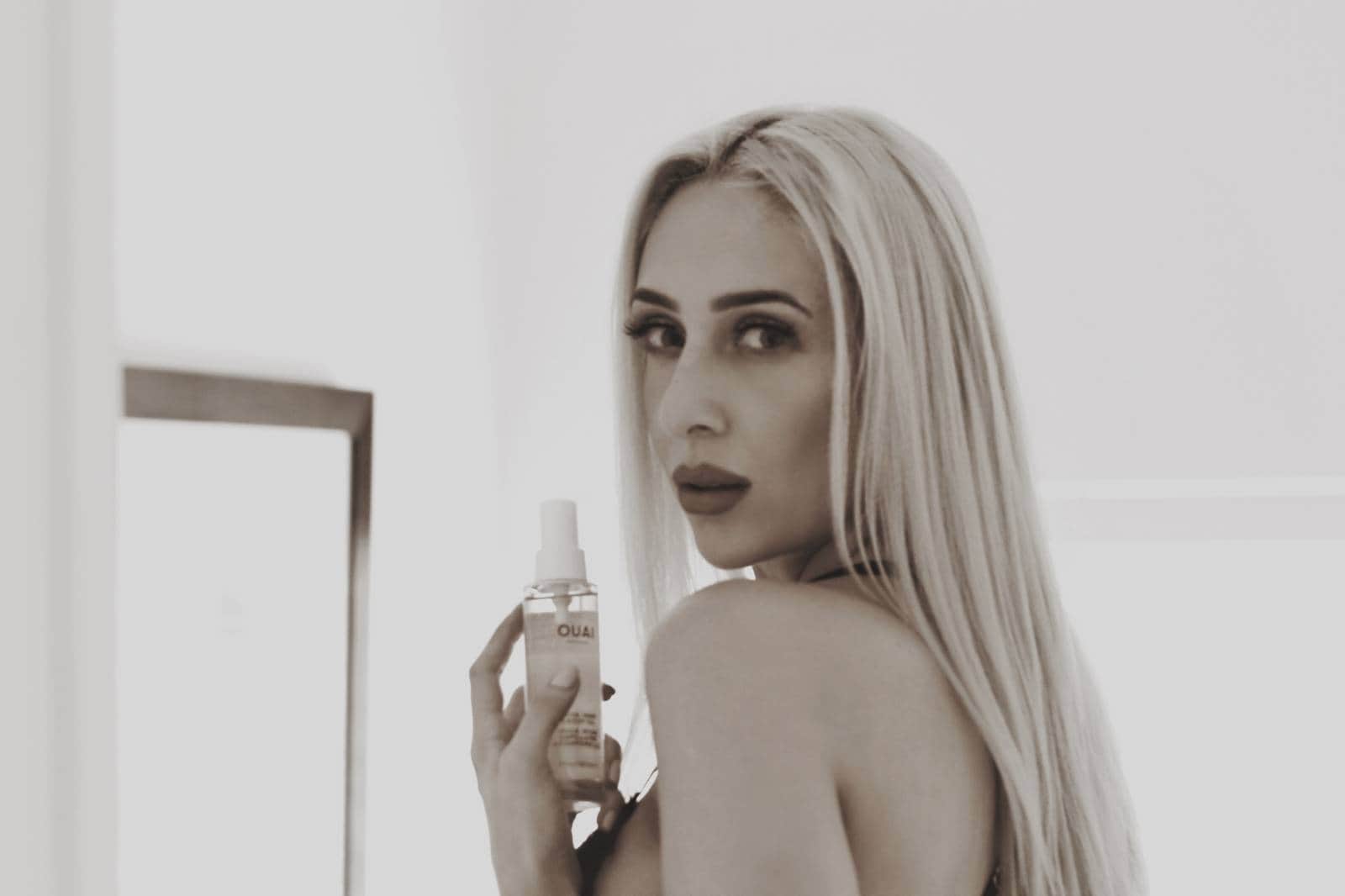 I also wanted a socially savvy brand, something that was connected to its audience.
The supplements was the most exciting thing to be honest, this is actually why I wanted to start my own haircare line.For years I had sent my friends and clients to the health food stores to take biotin and fish oil pills and they really noticed a difference in their hair. They became these girls with effortless hair that could simply wash-and-go, once they had started taking care of their health internally. That was something that was so important to me, to incorporate internal and external haircare products because you can only fix so much externally.
The product I'm most excited about now is the Rose hair and body oil, I had something in mind that was very Sendero or white wine, we had champagne for the wave spray and now we have a Rosè colour for the rose hair and body oil.Everyone was asking for a multi-use product so we created this, a silicone-free oil so you can use it everywhere and it smells so good."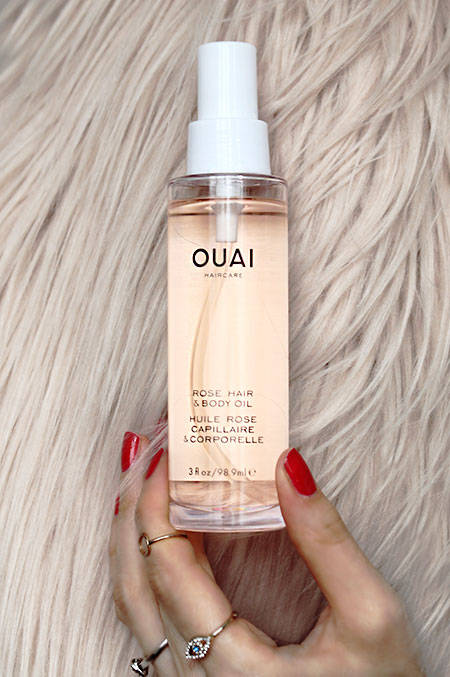 Good is an understatement, this smells divine. Rose can be a tricky one to master as it runs the danger of smelling a little powdery and of ye-old-musty-flower-type rose. This is delicate and ever so slightly sweet. It's a luxurious rose scent that is enough to add a little fragrance to the hair and body but not to overwhelm or overpower a perfume.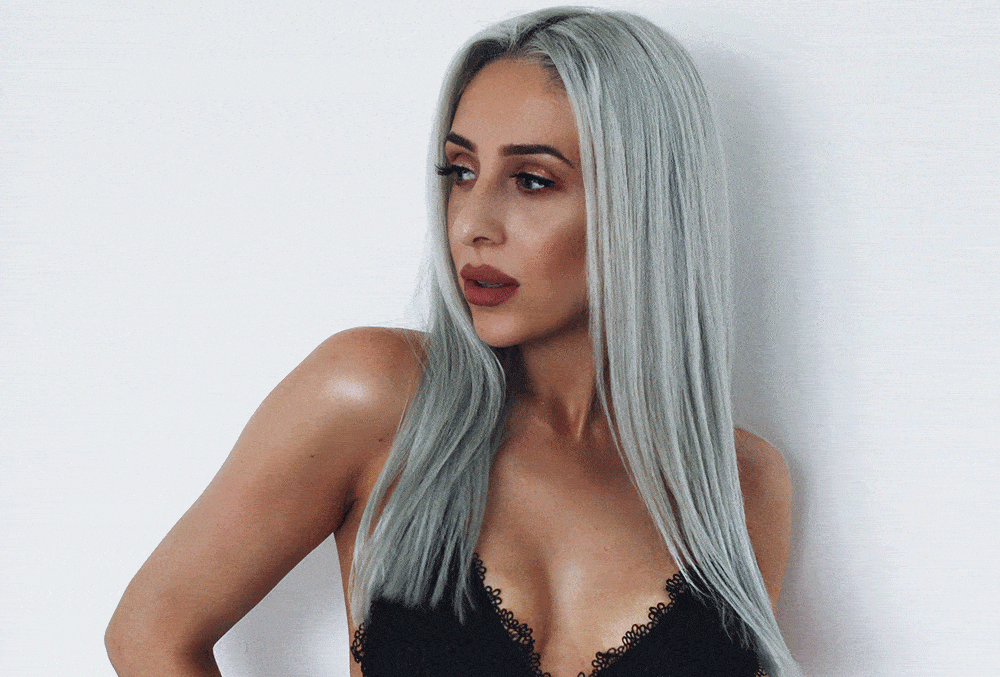 As Jen mentioned, this is silicone-free, this means that you can use this all over the body and scalp.
Silicone can block pores and cause breakouts or irritations, so whilst it's good for creating silky smooth hair it's purely cosmetic and doesn't actually add nourishment or benefits to the hair.
The key  ingredients
Argan Oil – Rehydrated dry skin and hair
Rose Hip Oil – Reduces the appearance of scars and redness
Macadamia Oil – Moisturises dry, dull skin and hair.
I have been using this on both straight and waved hair and found it's weightless texture means it provides moisture but doesn't weigh my hair down.
You may have seen on my Instagram stories (@carlymusleh) that I had created a MAJOR glow to the body that even JLO would envy,  I can tell you this was one of the products used – I'll reveal the rest soon!
I am currently trialling the OUAI supplements for dry hair, I've taken measurement of the length at the start and will update you all on my findings after 90 days of taking them.

The Rose hair and body oil is available on Cult Beauty from the 1st August. www.cultbeauty.co.uk
Shop More OUAI Haircare