The One Trench Wonder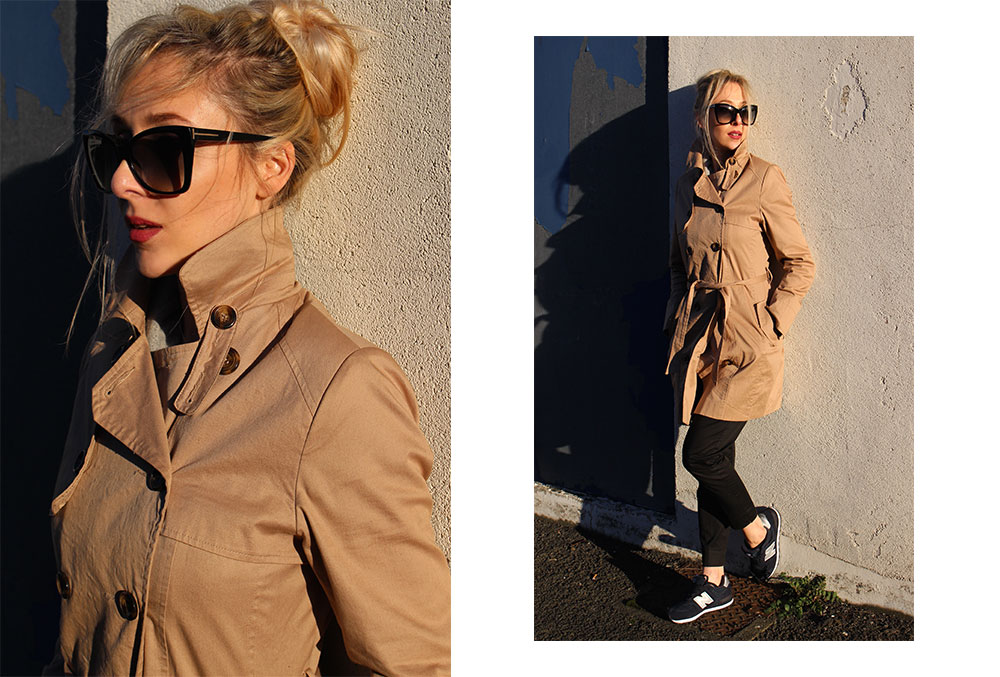 I writing this from a hotel room in London with terrible wifi, so may need to cut it short as it is determined to kick me out.
I've had a few meetings and events to attend, which has required me to stay in London most the week – hence the lack of posts. I do however have a new video review on the brand new Real Techniques BOLD METALS collection which you can watch on my channel YouTube/CarlyMusleh.
Hopefully I can tell you more about this trip tomorrow, it's exciting for me as it's a huge opportunity and one of the biggest to have come from being a makeup artist and filming tutorials.
Whilst I've been here my trusty trench has been worn daily, granted it's not the warmest but it's incredibly practical when you need something light and versatile to wear with any outfit. I've teamed it with smart trousers and New Balance trainers in these images and have since worn it with my faux leather trousers and trainers and today with black jeans and loafers.
The NB's are new purchase, a sneaky sale bargain thanks to my child-sized feet apparently! these were only £25 in the kids section, decent!
It's almost the weekend so I will prematurely raise a glass for you guys, personally I can't wait to get home. London is incredible but there's been a few occasions on this trip that I've went into a trance and nearly missed my tube stop.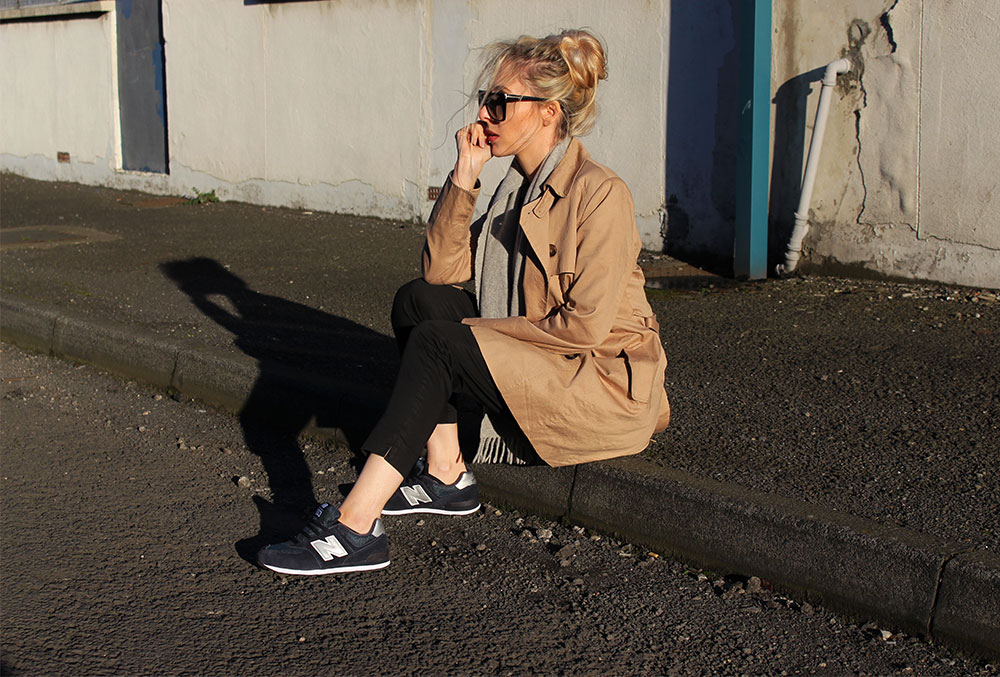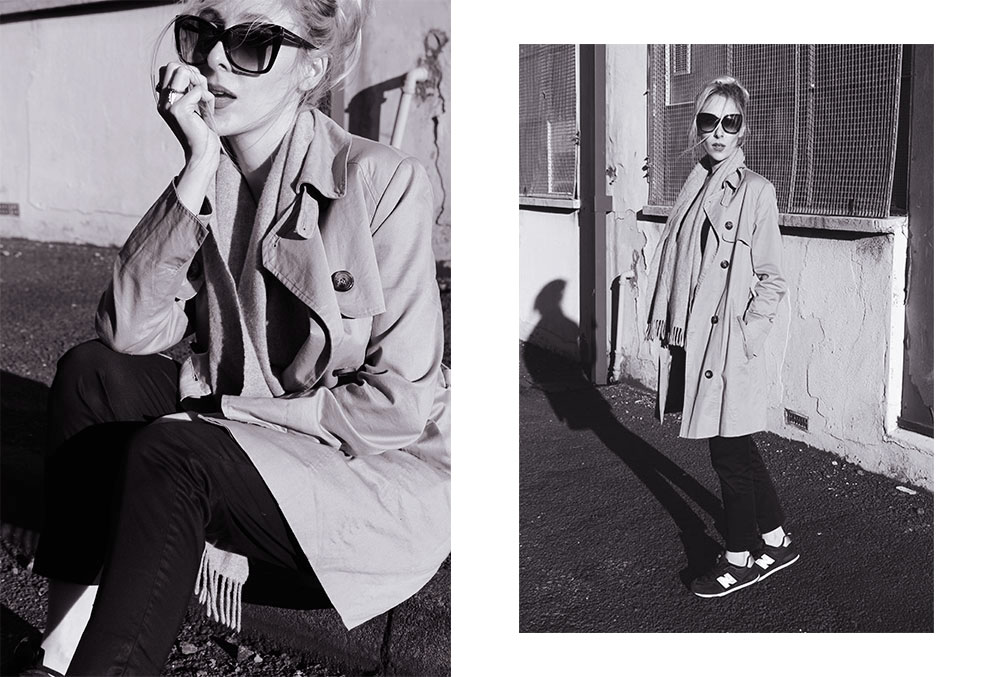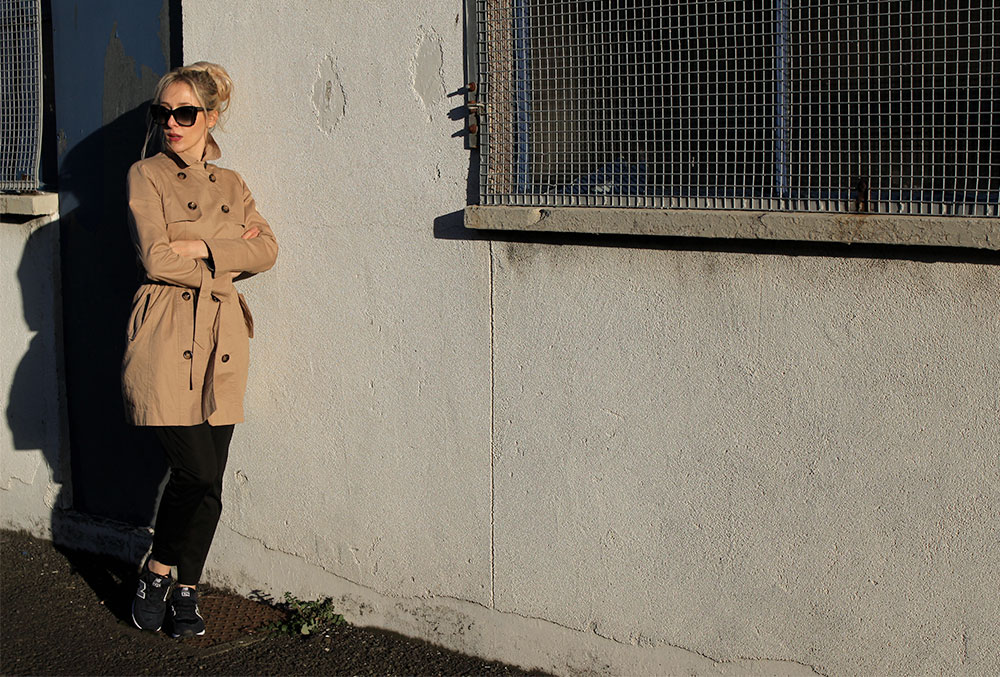 Trench – ASOS, Scarf – Vivienne Westwood, Trousers – French Connection, Trainers – New Balance.