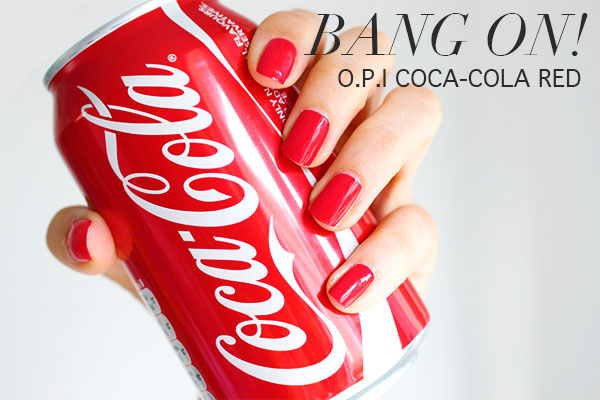 O.P.I COCA-COLA Red Nail Polish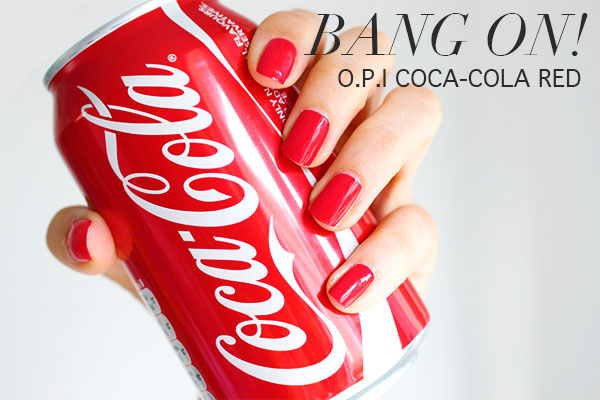 This was an accidental purchase… ok I mean I didn't fall and drop the product into my basket then pirouette and pay for it. I was intentionally looking for a red but I didn't realise the awesomeness (totally a word) of the polish until I got home. I wanted quite a vibrant red, more of a true red but I couldn't see anything that fit the bill so went a shade sweeter and chose this slightly more raspberry hue.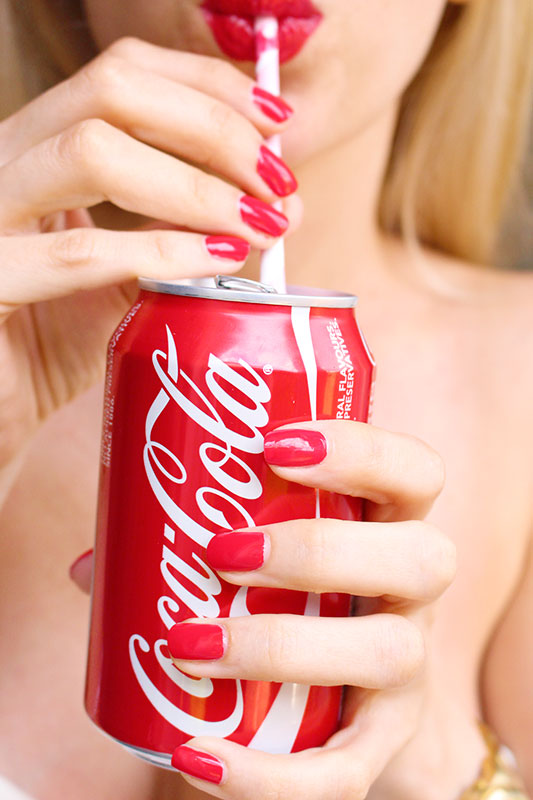 It wasn't until I applied the colour and checked the name that I realised it was part of the recent O.P.I COCA-COLA collaboration, which explains why there was only one left. Now have I just asked the Mr to go buy a can of coke to compare the shade? Yes, yes I have. 3 stores apparently is what it took to buy a can. Oh dear…
And as if by some cosmetologist's magic wand the colour was born, and a perfect match at that. I'm impressed by the colour payoff which I should mention is only one coat. It applied very smoothly and evenly, a professional finish by a professional brand.
Purchased at Sallys Salon services