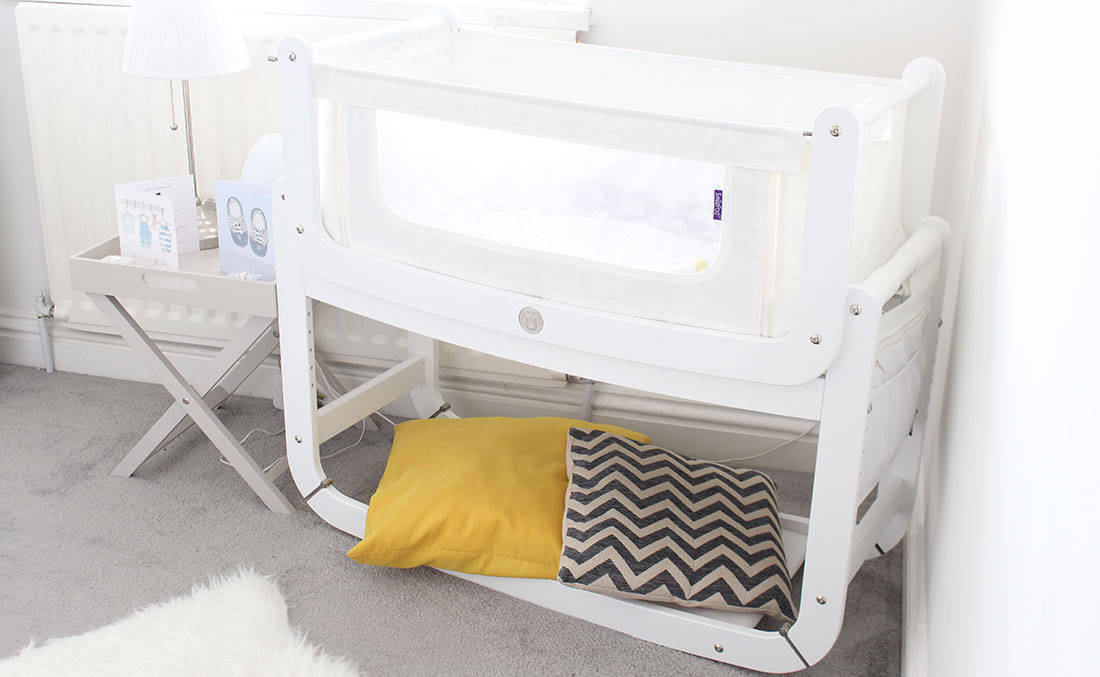 Nursery tour & SnüzPod Crib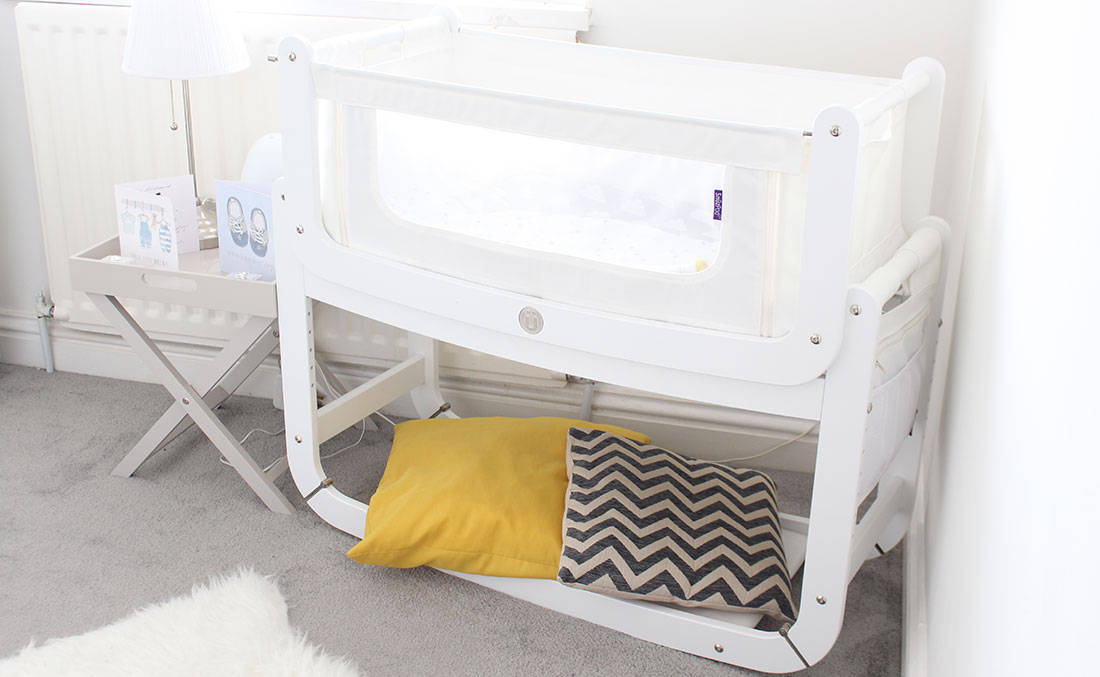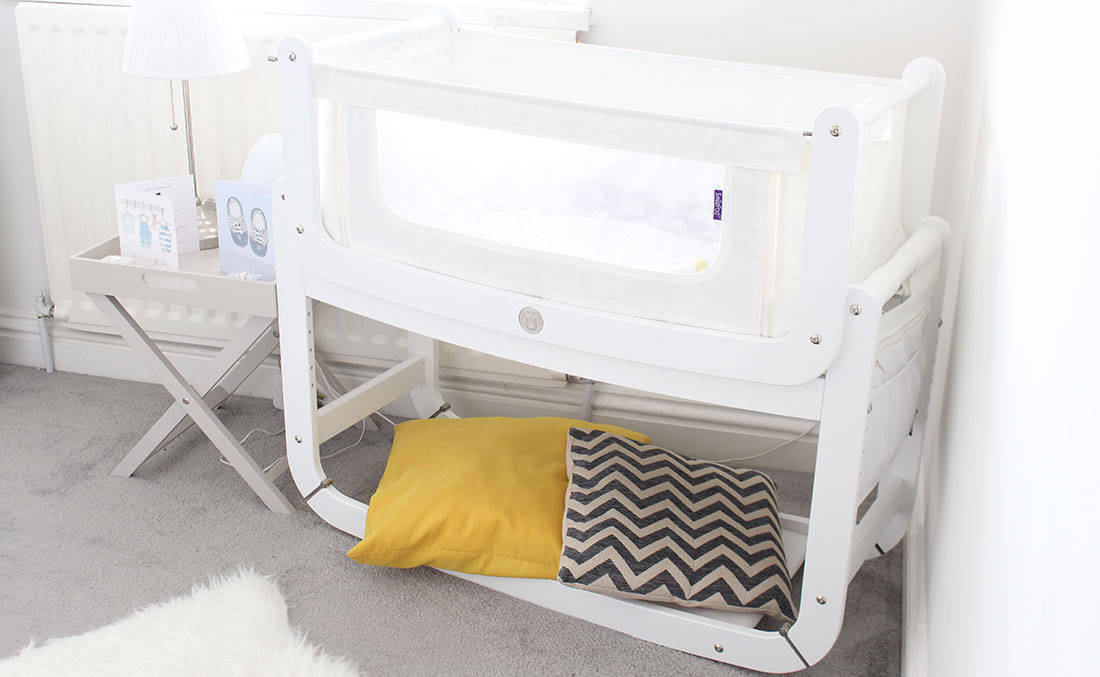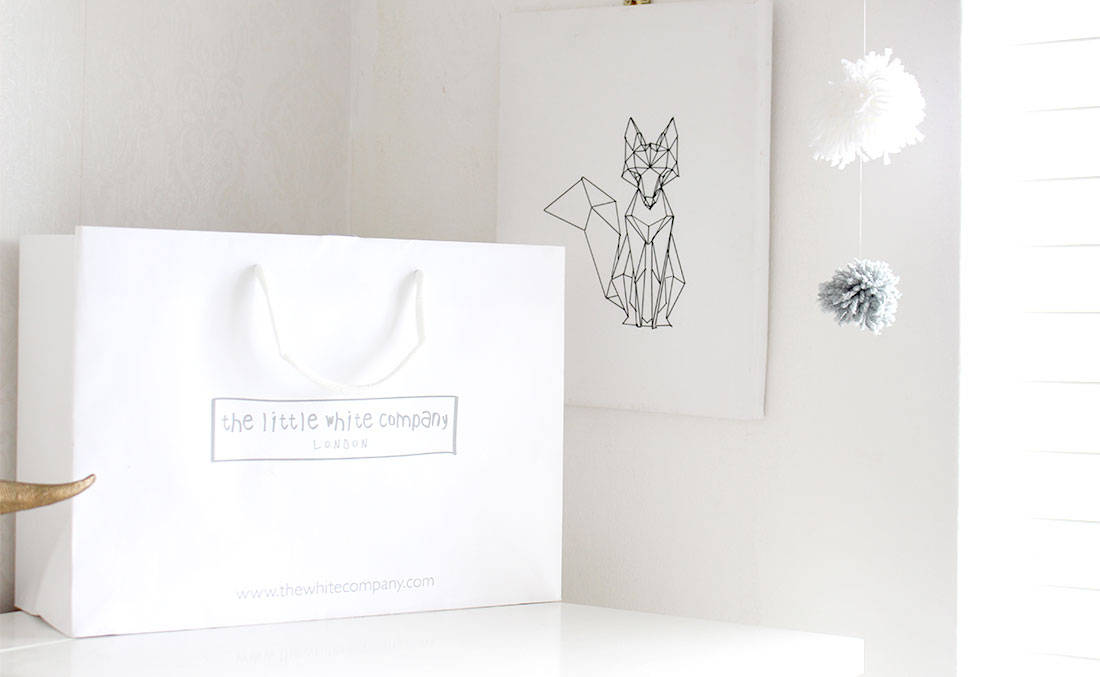 [pipdig_left]
[/pipdig_left][pipdig_right]At 38+ 3 days pregnant I'm starting to wind down and have finally added the finishing touches to the nursery. We wanted an airy space that felt fresh with a bright pop of colour, we also wanted it to flow with the rest of the house. You can see our bedroom and André's room decor, and get a feeling of how the upstairs looks. When our first son was born we purchased everything from one place, it was matchy matchy and when I look back there was nothing personal or individual. This time I've complimented Andres room with similar elements but made them different for baby O's room.
The stand out piece for sure is the crib, this SnuzPod2 Bedside Crib 3 in 1 Eco-White from www.littlegreensheep.co.uk is perfect. Its simplistic but well engineered design reflects our Scandi style home but also means we require less furniture for the baby.[/pipdig_right]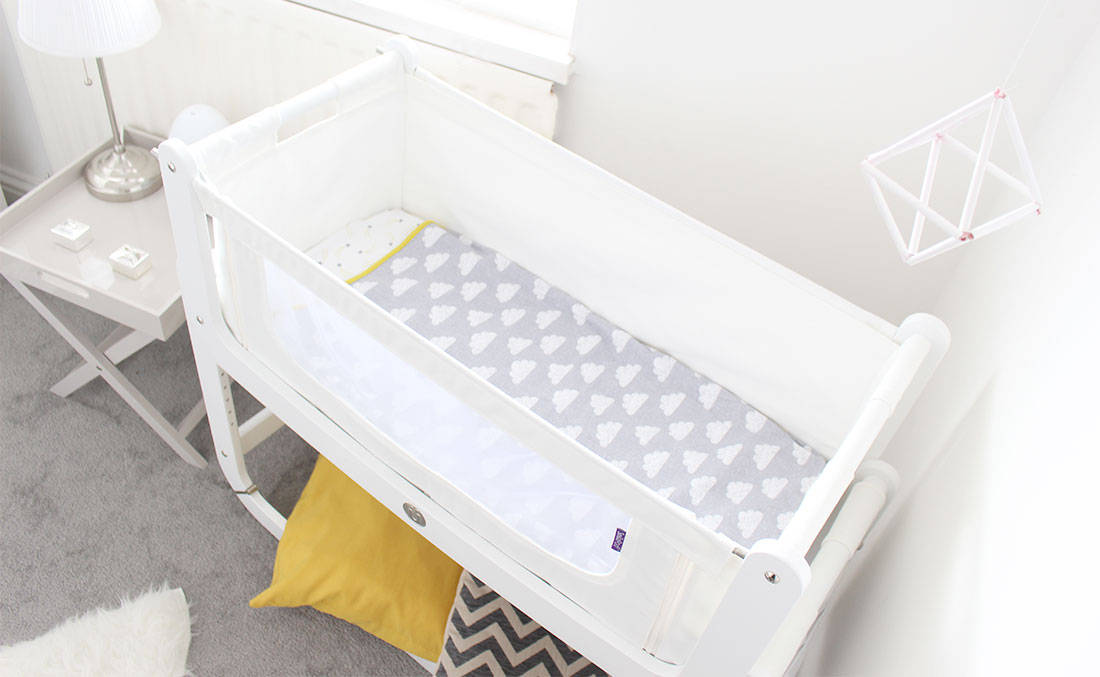 This 3 in 1 crib features:
Sleep safely, feed easily and be closer with the award-winning SnüzPod® 3 in 1 Bedside Crib.
Safe alternative to co-sleeping
Lift-off bassinet replaces the need for a moses basket
Zip-down mesh wall, for easy access whilst maintaining a safe sleep space for your baby
Rockable stand
Easily attaches to your bed with multiple height adjustments
From newborn to 6 months
Easy to assemble, this crib has a rockable base with ample storage under the cot itself where we will be storing in the baby bath when empty. There's also a pocket at the side for holding any baby or parent essentials for easy reach during the night.
You have to purchase the mattress separately, the one we have is the natural Crib Mattress and Snuzpod Waterproof Mattress Protector.
There's 2 stand out features, the first is the side that not only has a mesh window to be able to check on the baby but also zips down and has the ability to secure to the parents mattress so you have a bedside crib. This allows the baby to effectively be sleeping next to you but have their own space limiting the dangers of co-sharing a bed. It also makes the post feed sleep easier as you don't have to get up to place them in a bassinet or over a typical crib.
The second feature is that the cot is transportable so you can easily lift from the base and move around the home, it's more sturdy than a moses basket and means little one can stay in this up to 6 months unlike most moses baskets.
[pipdig_left]
There's a beautiful collection of Snuz bedding, I have the Cloud Nine bedding set which includes 2 fitted sheets with shooting star designs and a a reversible blanket, grey on one side and white on the other. The whole colour selection compliments the room perfectly so I'm delighted with the modern, minimalist and neutral design. It is made from 100% breathable and lightweight jersey cotton to help control your baby's body temperature.
Matching the set we also have the new swaddle blanket again in the Cloud Nine design, suitable for 0-3 months.
[/pipdig_left]  [pipdig_right]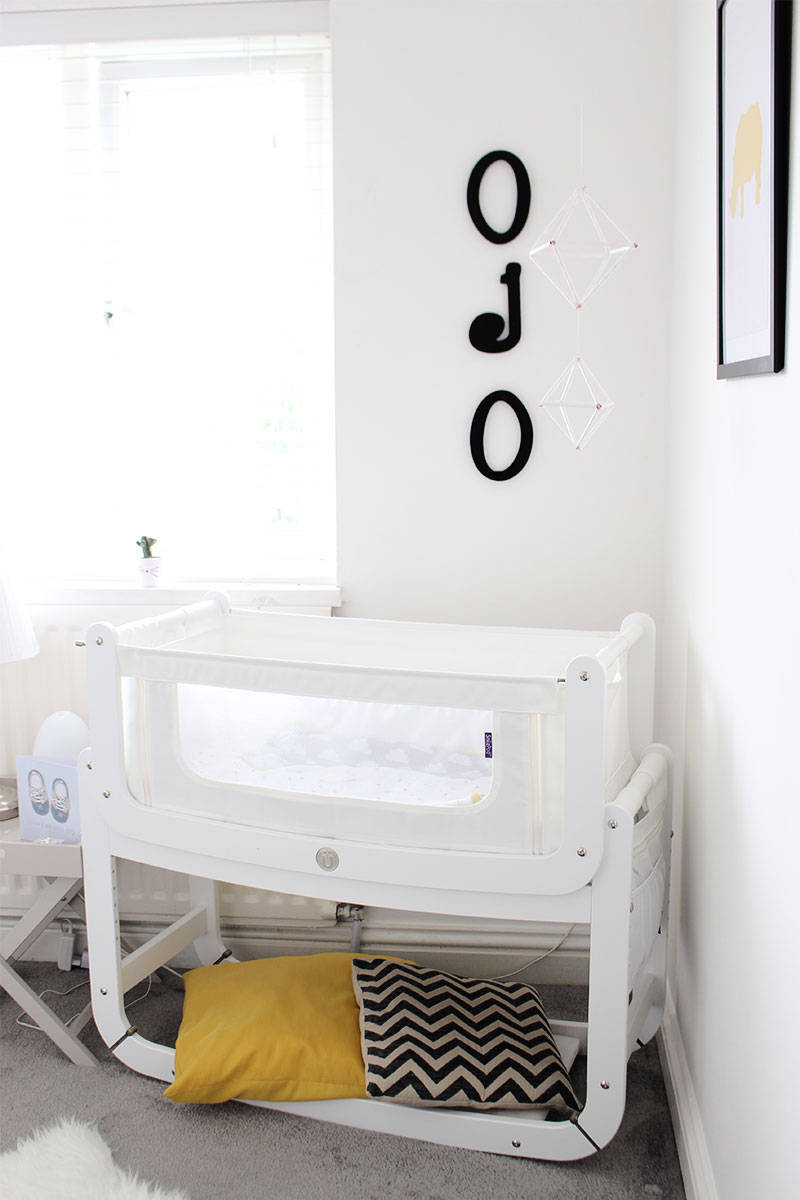 [/pipdig_right]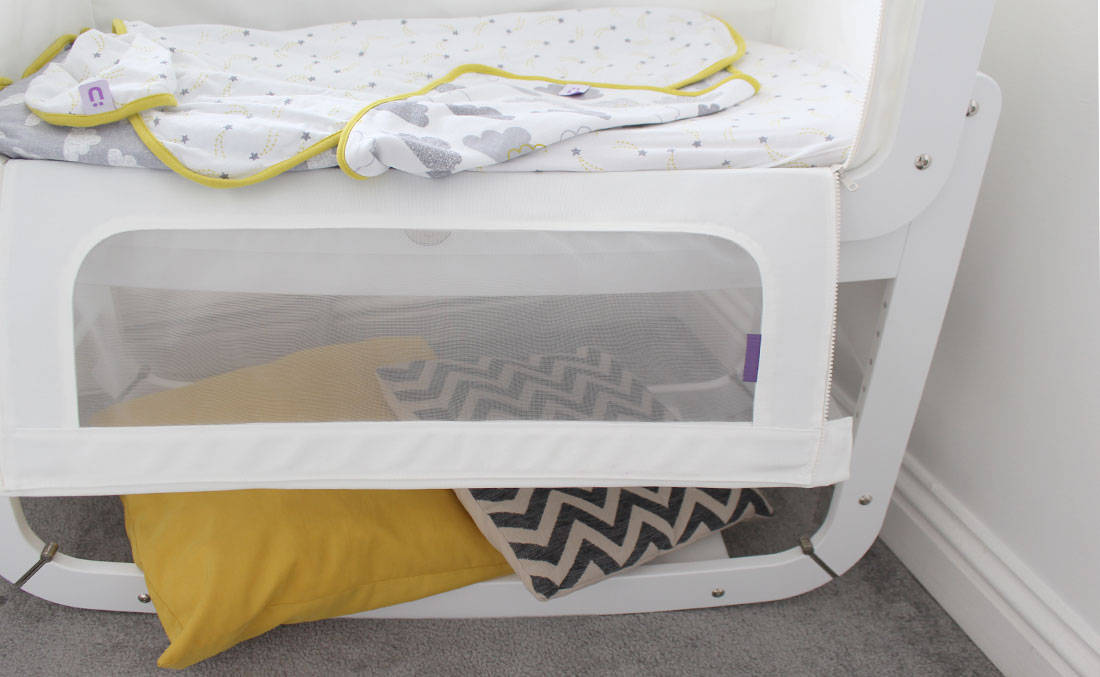 For the first few months we'll be using swaddles and this design from Love To Dream from Cheeky Rascals is both unusual and brilliant. When the baby is in the womb it self soothes, this is an activity the baby likes to do to relax and help him/herself sleep. They either suck their thumb or stroke their face (I know, how adorable?) so with this information they created this angel like design so that their arms are free to move but keeps them covered so they don't get cold during the night. The design also means they can't slip down the sack and gets them into a better sleeping position. (Check out all the glowing reviews from parents)
Another product which has the same design is the beanie original and from the same brand is Snugbud. This is a little security blanket is made from the same soft fabric as the swaddle up and has a place to tie a dummy so it's always within easy reach and has ribbons on the side for baby to play with.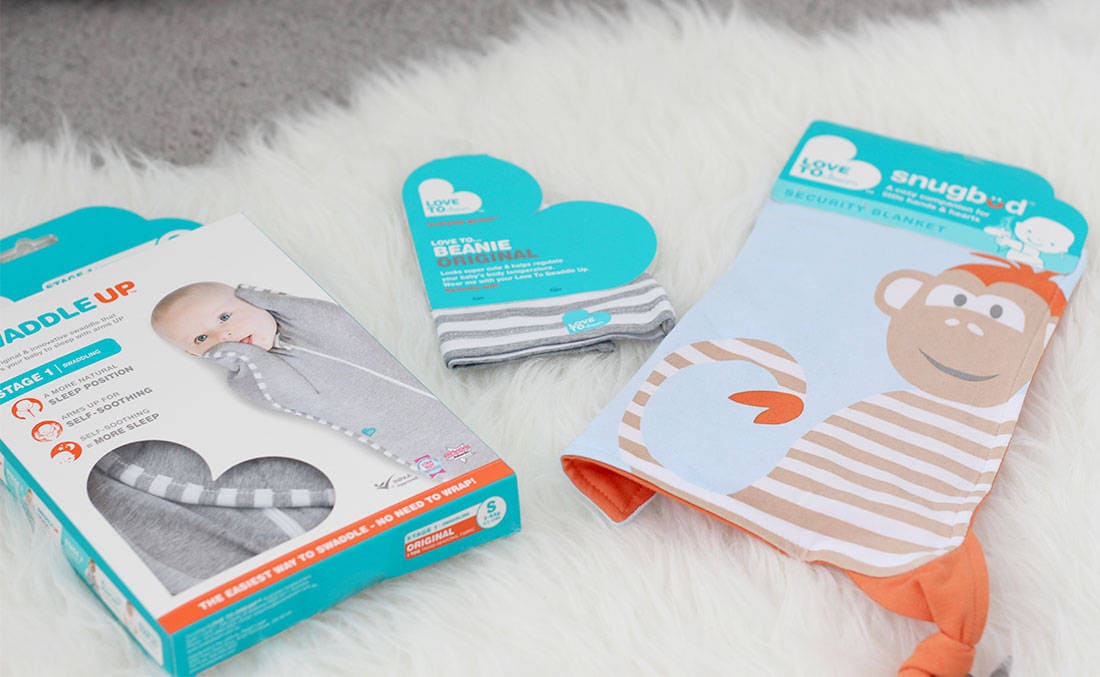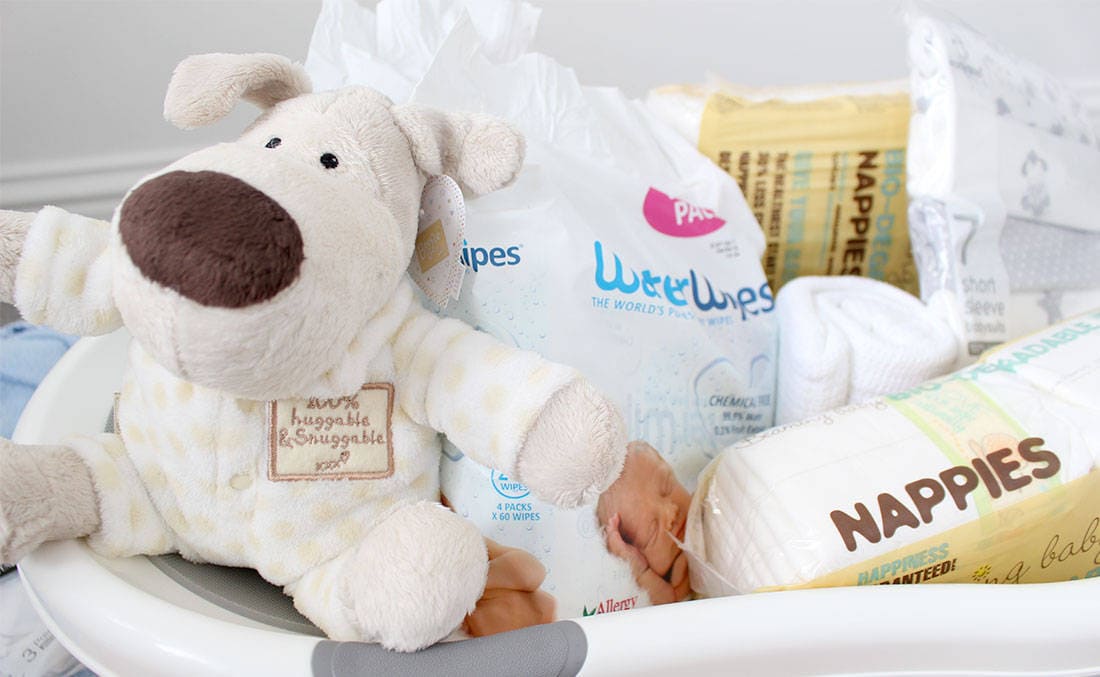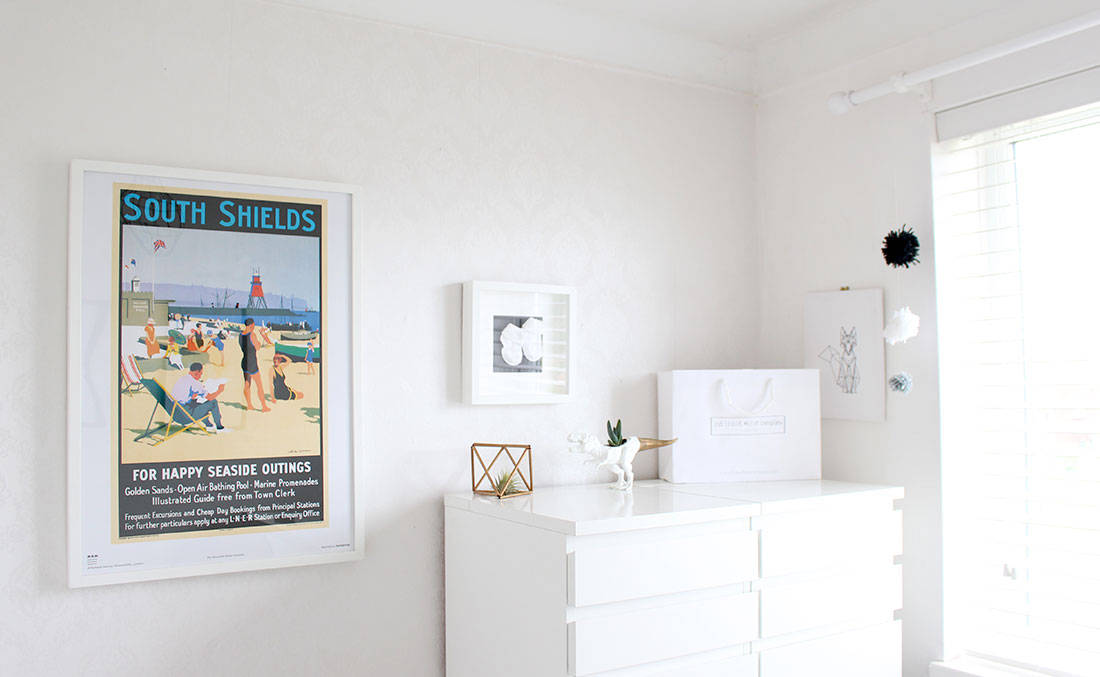 On one side of the room I have 2 drawers from Ikea, these currently still hold my skincare and press samples as this was once my office and sadly I have no where to store them. Once the baby is a little older I will hopefully have a space to place them which with free up this corner.
On top of the drawers is a dino planter – see my DIY here, and my  DIY gold Himelli orb – see that DIY here. This was suspended from the ceiling and held my air plant but I decided to have it more as an ornament.
In the small square frame (IKEA) is a pair of the baby's socks and in the corner a geometry fox canvas which I made – see my DIY here. Hanging from the curtain pole is a pom pom garland that I recently made but have no DIY video available.
On the other side is a South Shields poster, this is a personal touch to this baby as he will be born here where as Andrê was born in Scotland.
[pipdig_left]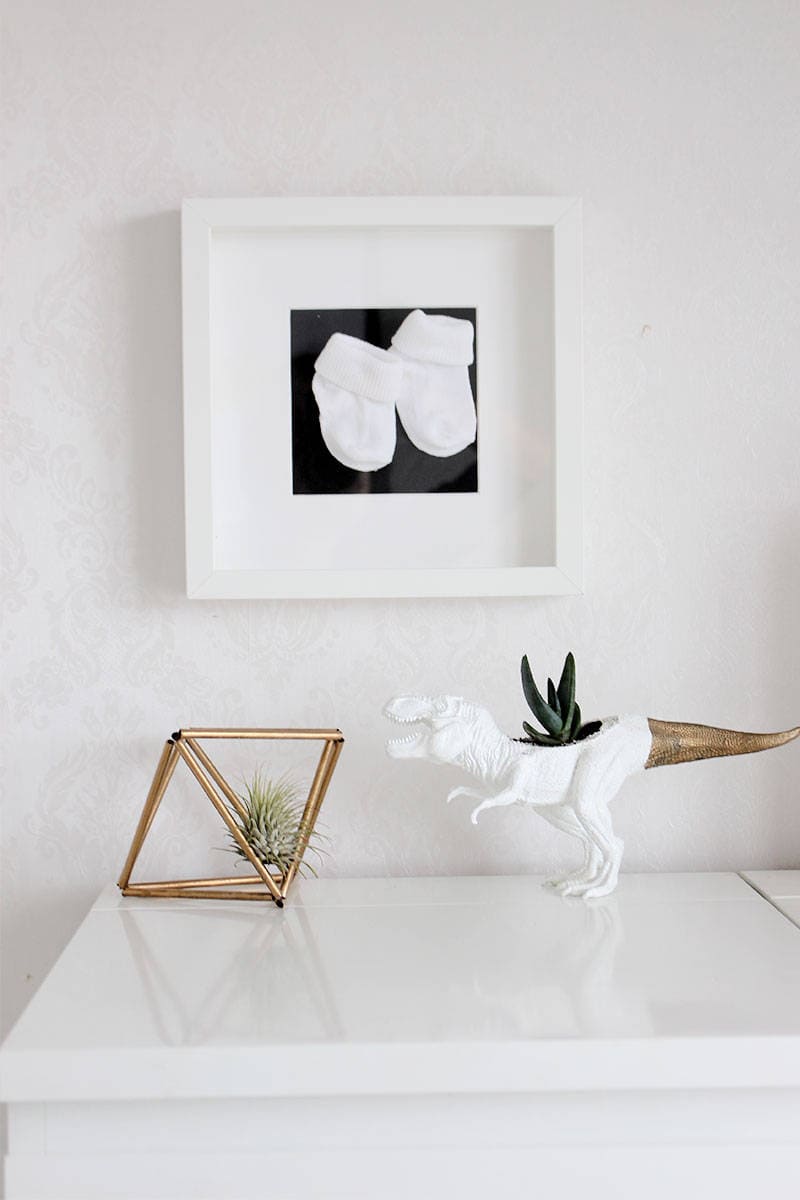 [/pipdig_left][pipdig_right]
[/pipdig_right]
For the mobile I again wanted something minimalist, modern and that I love i.e. – geometry design. These are just the himelli orbs that I made but I created 2 sizes and attached them to create a hanging mobile design. The fun thing with these is that you can add as many as you like in what ever size you prefer.
The black lettering were once pink and blue wooden letters with ribbons attached, meant for hanging on a childs door. I removed the ribbon and sprayed with a black gloss paint for a monochrome vibe.
The posters in the frames were online purchases that I had printed at Max Speilman (like the one in our bedroom) and framed in slimline IKEA frames. The black rabbit went well with the paper basket I had and the yellow Rhino enhanced the theme we had chosen.
Organisation
I have already shown these on my instagram but these age dividers are actually a DIY I created in an attempt to organise the clothing I had without cheesy designs or complicated do it yourself project. The ones I saw were quite expensive for the material (cardboard) and had designs I din't like, the DIY's I saw online involved cutting up CDs or buying plain circular disc separators but requires faffy cutting with vinyl. These were done in around 20 minutes with white glossy cardboard gingerbread style people and a marker. I cut holes in the centre by measuring the diameter of the pole and cutting a hole to size.
To keep nappies and bibs organised I placed them in these boxes from NEXT and labelled with tags covered in a marble vinyl.
If anyone is interested I'm using Beaming Baby Bio Degradable nappies and Water Wipes.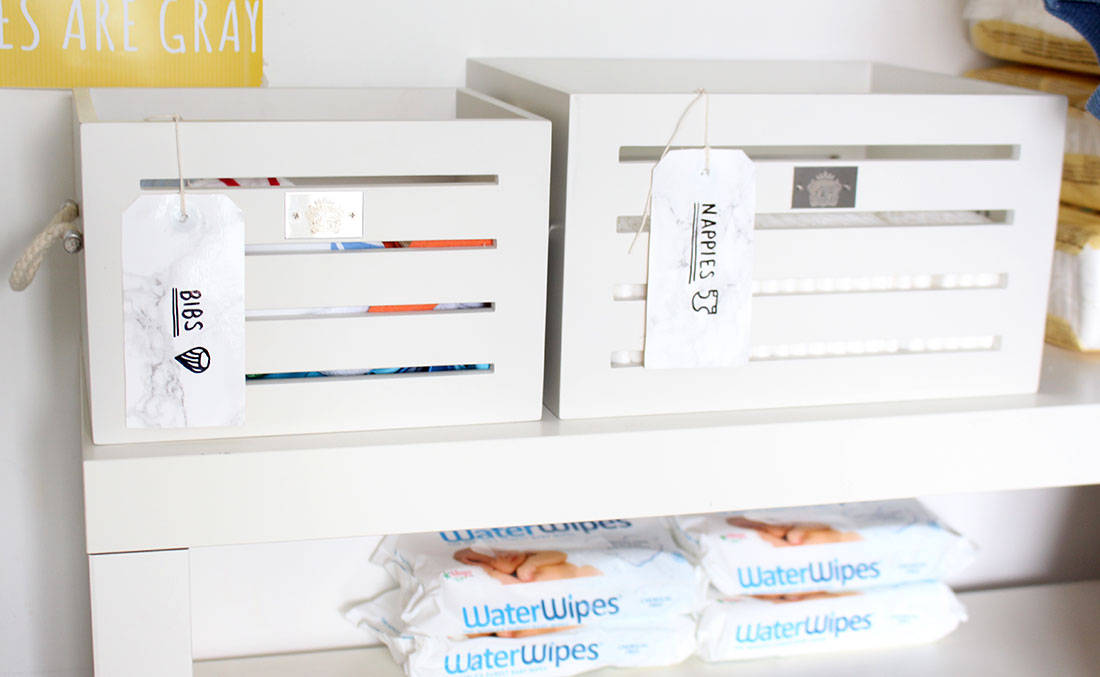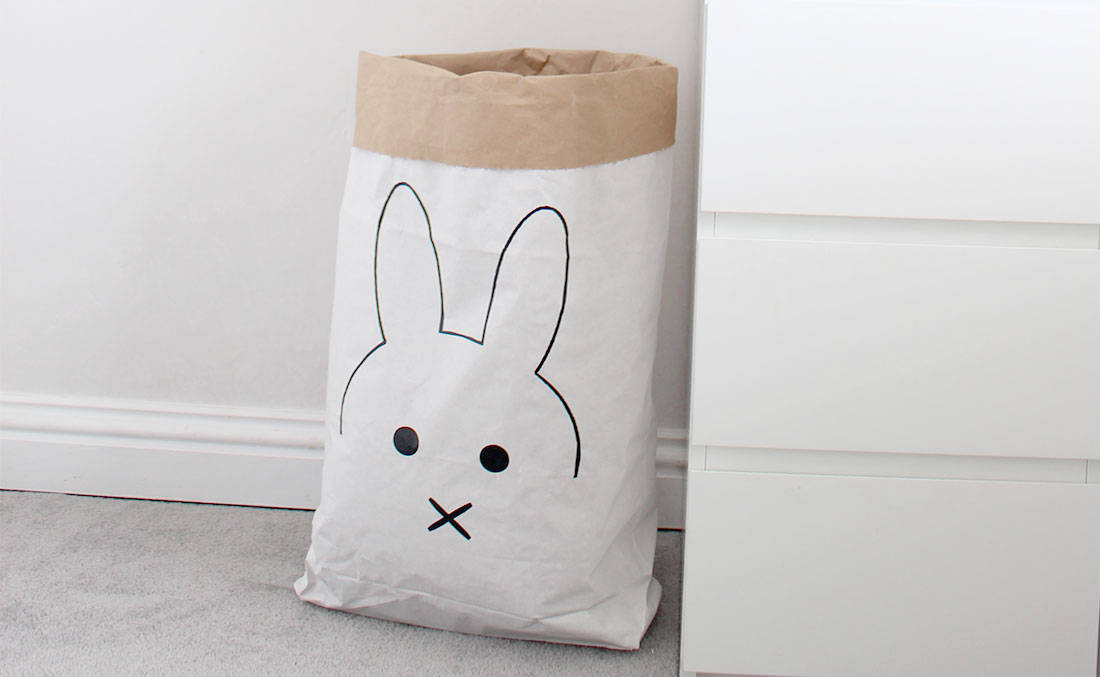 Is there anything you'd like to recreate for your room or nursery? Please tag #CarlyMuslehDIY if you make any! I'd love to see.
Shop Wire Pendant Lamps