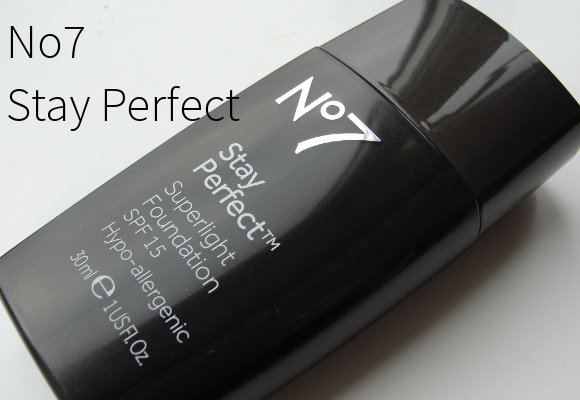 No7 Stay Perfect Superlight Foundation
No7 are launching a brand new foundation towards the end of this month called the Stay Perfect Superlight Foundation.  They wanted to create a formula that was lightweight and had serious staying power but without the cakey heavy feeling on the skin.
What Geraldine Freer, No7 advisor at Boots, Sedley Place says
[quote align="center" color="#999999″]The common perception is that if a foundation is long-lasting, it has to be thick or heavy to stay put all day and many long lasting foundations can feel quite drying on the skin. But the new  No7 Stay Perfect Superlight Foundation makes your skin look natural flawless whilst still having a lightweight formula which glides across the skin, making it so easy to get an un-detectable level of coverage, even on close inspection! And it also leaves skin feeling soft and moisturised all day long. I can't wait to tell my customers about it. [/quote]
The first thing I'd advise once getting this is giving it a good shake before using, it's a liquid foundation and quite runny in consistency so a little is needed. I've used both a brush and hands and would recommend a brush but beware the stipple kind can leave brush strokes on the face.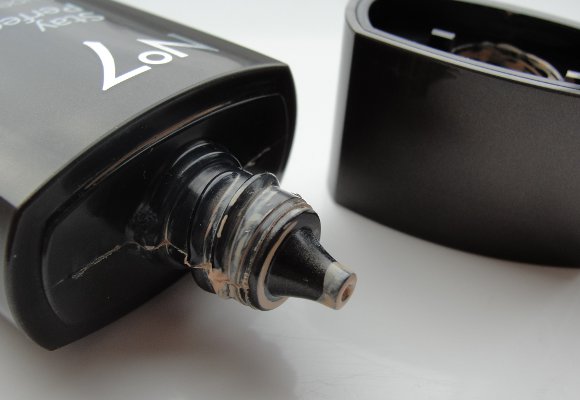 The texture is indeed very light, it's so comfortable in fact that you don't feel it on the skin. I can agree that it makes skin feel soft and does last but requires powdering in the t-zone for myself during the day. It doesn't lie mask like on the skin which I love but for some this may not be as heavy in coverage as you would like. It's heavier than say face and body by MAC which has a similar consistency but doesn't offer the same level of coverage as say MAC pro longwear. It's a bit of a sacrifice, but I personally go for the way a foundation sits on the skin over coverage any day.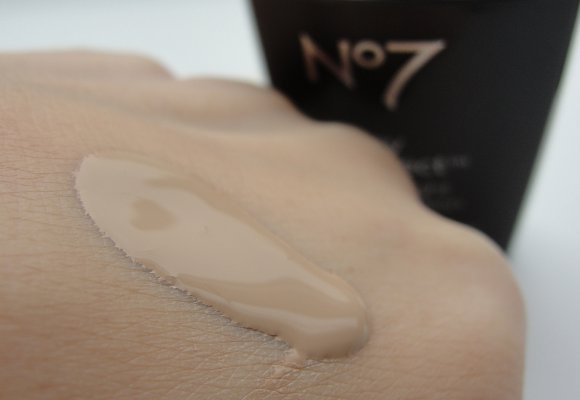 I will point out that the foundation looks a little lighter once it comes out to how it looks on the skin once applied, just bare that in mind when looking for your shade. Never I repeat NEVER go by how the colour looks on your hand. Get matched up then pop outside and have a look, I'd rather spend an extra few minutes getting the colour right then my pennies.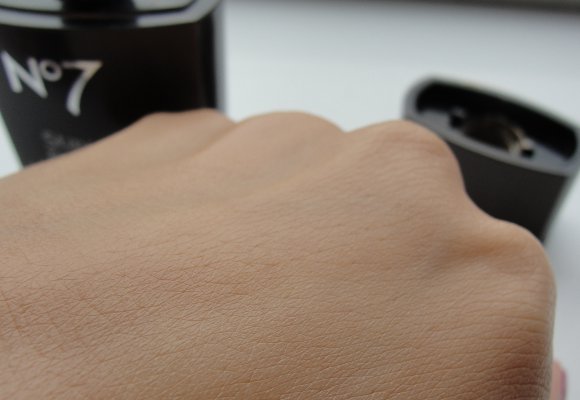 Things To Note
[accordion]
[acc_item title="Fact 1″]You can have your foundation matched to one of their 14 skin true shades[/acc_item]
[acc_item title="Fact 2″]Its hypoallergenic ingredients are kind to sensitive skin[/acc_item]
[acc_item title="Fact 3″]It's SPF 15[/acc_item]
[acc_item title="Fact 4″]Contains Vitamin E to care, Allantoin to soothe and Rose oil to moisturise[/acc_item]
[/accordion]
Available 22 January 2014 in store and online