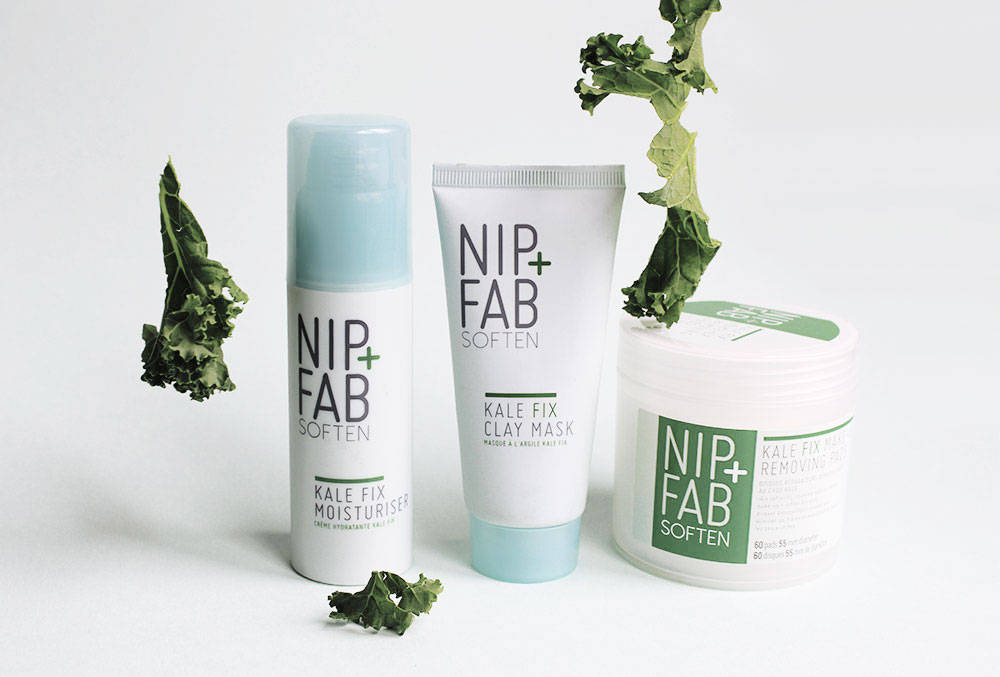 NIP + FAB Soften – Kale Collection
NIP + FAB Soften – KALE COLLECTION
A light refreshing balm which leaves skin feeling hydrated and smooth.Rich in vitamins and amino acids, this contains kale, watercress, almond oil, aspartic acid and hyaluronic acid. The texture creates the perfect base for foundation making it my current go to moisturiser on a morning.
Due to the soothing and cooling properties of the moisturiser this would be a great one to take away if you're getting any Winter sun. It also contains Aloe which heals and hydrates.
Certainly one for blocked pores and blemishes. This clay mask contains kaolin which draws out impurities and witch hazel that is used to reduce inflammation and discolouration of existing scars. Added ingredients regulate water loss and gently exfoliate for a radiant complexion.
Gentle cleansing pads containing extracts of kale and watercress to protect whilst allantoin softens the skin.
Often cleansing pads can leave skin feeling taught and stripped, these are mild and soothing with a fresh clean scent and non-abrasive texture. I still like to cleanse with a muslin cloth and makeup remover but these are a great second cleanse to prepare skin for the products that follow.