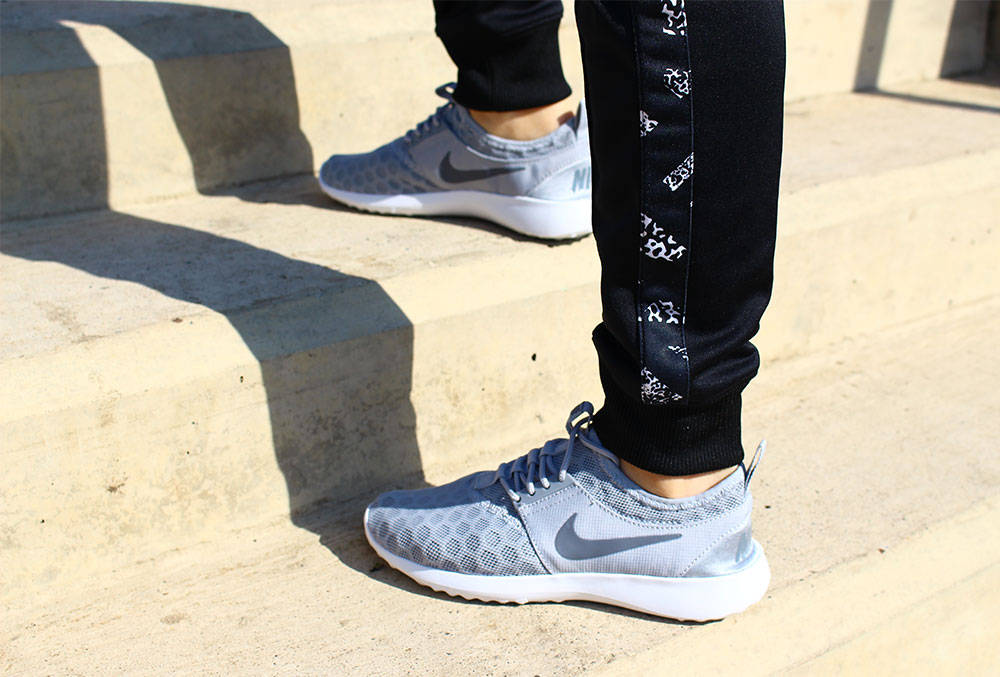 Nike Juvenate = Heaven
I'm a woman who adores heels, the higher the better for me, however nothing beats the comfort of perfect trainers.
This year I was introduced to the NIKE 5.0, yes, yes I know, I'm late to the party but OH MY GOD. I thought I was walking on pillows, it was delightful!
The only downside, if there was one, is that they're intensely bright. Sadly reducing outfit options. Thankfully though there is a replacement and, dare I say it, a more comfortable one. NIKE Juvenate in grey tick all the boxes when it comes to trainers, for me they're a great shape, colour and incredibility comfortable. Sorry 5.0's!
The only thing that could replace these right now are the khaki pair that I spied online. I think I'm in love…
Sticking with a monochrome feel I wore the NIKE Teck Pack tracksuit, a term I was a little perplexed with but I have learned that it's fabrication engineered to the exact specifications of championship athletes. Up close the tracksuit top looks like a mottled pattern but as you step away you being to see the NIKE sign hidden within the design. Trippy!
I will be wearing the tracksuit separately, perhaps the jacket with a dress? I'm still thinking about the options but you'll definitely see it here.
You can shop the NIKE Juvenate and tech pack at ASOS