New Year Skincare
It's the start of a new year and although technically nothing changes except the date, it brings a fresh start to the calender giving us a chance to complete some personal goals throughout the year.
We spend billions of pounds on skincare a year, and I'm not just looking at us girls here. The men are more involved in this statistic than ever, yet we never seem satisfied with our skin. Take my mam for instance, she will buy something use it religiously for 3 days then either forget or say it's giving her skin problems. Firstly I tend to say unless it's burning, giving you a rash, or any other obviously irritating symptoms stick with it. Using something for 3 days then switching to something else really un-balances the skin causing even more issues which you will probably blame on the product.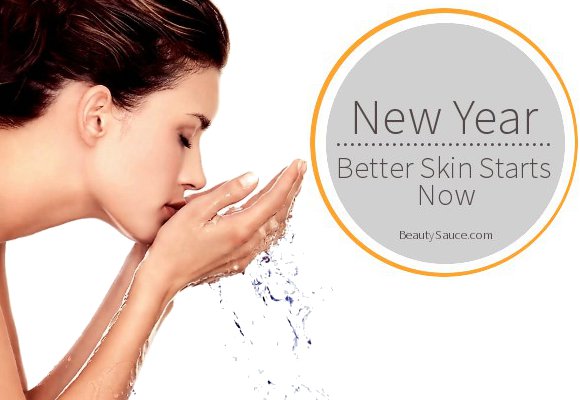 Have a plan of attack, a routine, and stick to it. If you have acne or suffer from breakouts look for non-comedogenic products. These products do not contain anything known to block pores and cause spots. After speaking to Dr Sam I found that it doesn't matter if the product is lightweight or heavy in consistency it's the 'non-comedogenic' label that counts. If you have very sensitive skin you will want to stay clear of the harsh chemical cleansers and exfoliators and stick to something more mild and don't forget to moisturise!
Now how many went out last night and didn't cleanse properly, if at all? go on be honest no ones judging, it was New Years Eve after all! However this is a new year so lets get back on that skin train.
If the skin isn't cleansed effectively the products you are using be it, Simple, Clarins or Creme de la Mer, these will not work as intended so again you may think "these products are crap"
Beautifully cleansed skin allows the products to penetrate and lets not forget removes the days grime and free radicals which damage and age the skin.
A step so many of us forget but is vitally important to glowing radiant skin is exfoliation, be it muslin cloths with balms or brushes, gels, peels or pads, these will remove dead skin allowing fresh healthy skin underneath and optimise the potential of the product applied.
As we get old the natural shedding process slows down so skin appears dull and lack-luster which is why it needs the physical help of exfoliators.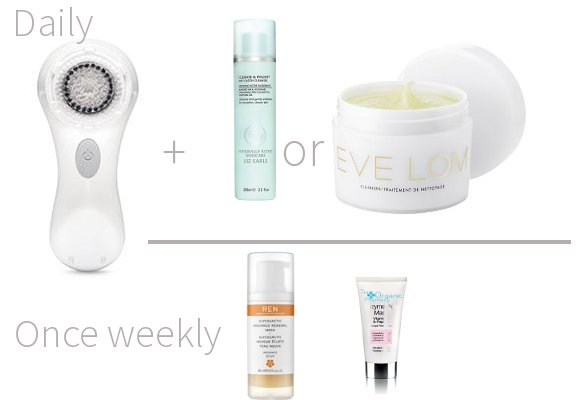 Try these
A light cleanse on a morning just remove residue
Daily exfoliation – I would advise once daily preferably evening.
Liz Earle hot cloth cleansing polish with muslin cloth
Eve Lom cleansing balm with muslin cloth. (even though it has mineral oil it did work well for me)
or try the Clairsonic with with of the cleansing products above as it provides great slip.
Once or twice weekly exfoliation
Whilst working I came across a gent looking for something to help with his acne, we advised the Cane and Austin retexturising pads which worked so well for him. He did have Asian skin which I think is generally thicker just be little more cautious if you have thin or Celtic style skin as using these daily could be a little more harsh on use thin skin types.