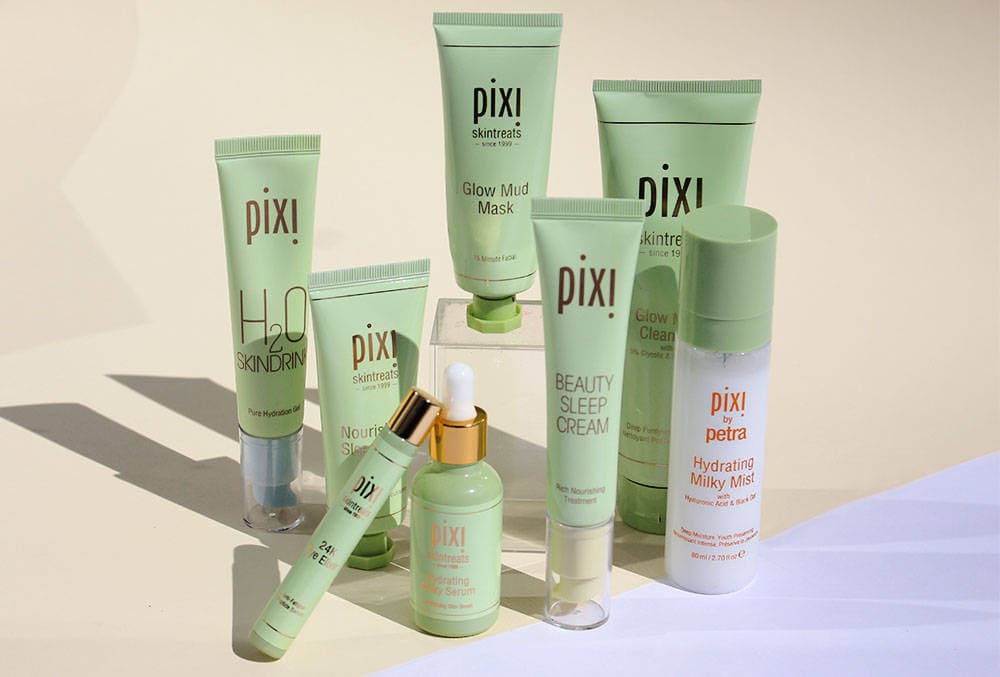 NEW IN: Pixi by Petra Hydrating Skincare Additions
Pixi by Petra have launched a huge collection of skincare following on from the incredible success of their cult Glow Tonic. Each product is aimed to provide hydration and nourish, with ingredients that work in harmony with the skin. After all great makeup is built on a great base, decongest with masks, exfoliate with gentle acids and protect and soothe with botanicals, and most important, hydrate!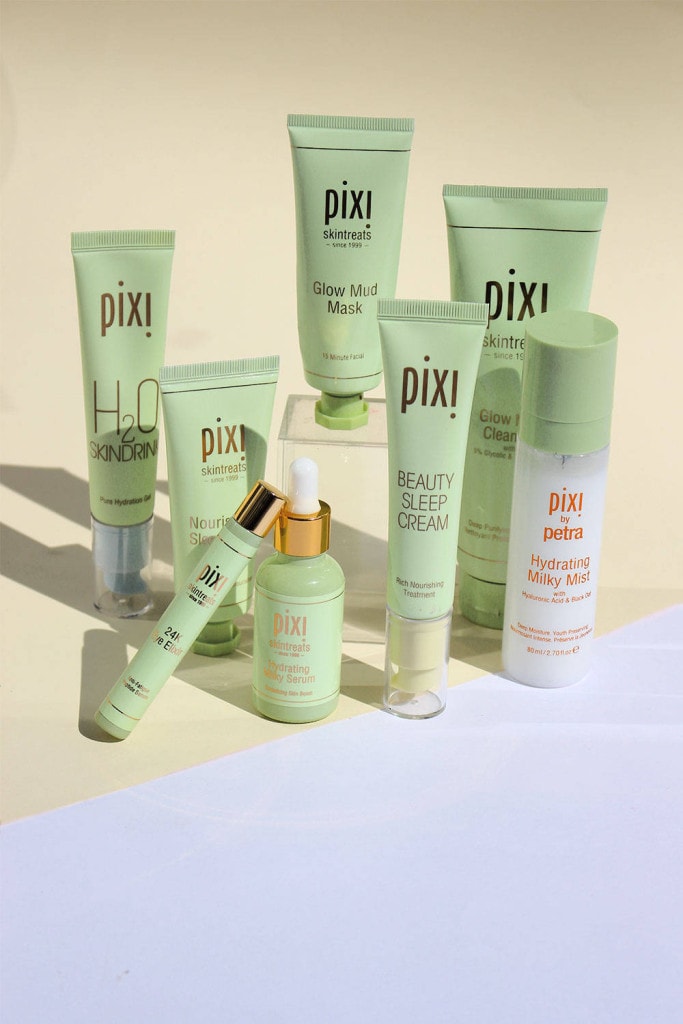 I have a selection of what's new in the world of Pixi and I think you'll be impressed. Check out the slider below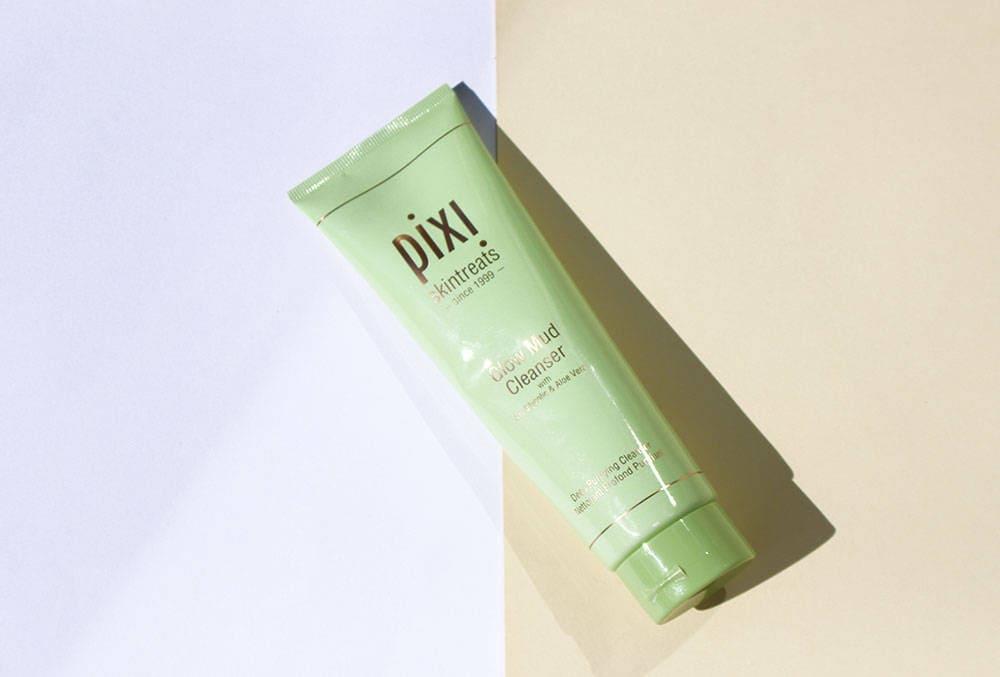 GLOW MUD CLEANSER
A deep pore cleanser that gently exfoliates evenly for a clear radiant complexion.
The Benefits

Mild enough for all skin types.
Deep pore cleansing.
5% glycolic acid.
Aloe protects, soothes and hydrates.
It is advised to follow with SPF in the daytime after using products containing glycolic acid.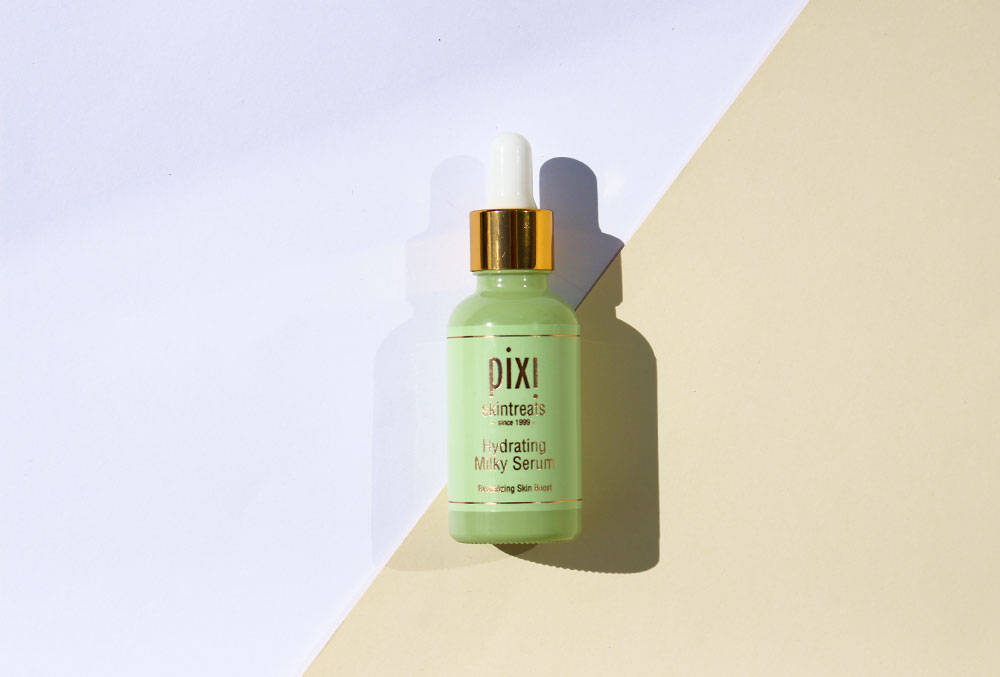 HYDRATING MILKY SERUM
A nutrient-rich hydrating serum containing vitamins and botanicals to nourish and heal
The Benefits

Protects the skin and hydrates.
Vitamins C & E nourish and brighten.
The serum feels light whilst leaving skin feeling deeply moisturised. (If you don't like oily serums you may like this!)
H20 SKIN DRINK
A moisturing gel that cools and intensely moisturises
The Benefits

Non-greasy texture.
Green tea provides antioxidant properties.
Rosemary rejuvenates & stimulates.
Use as a primer.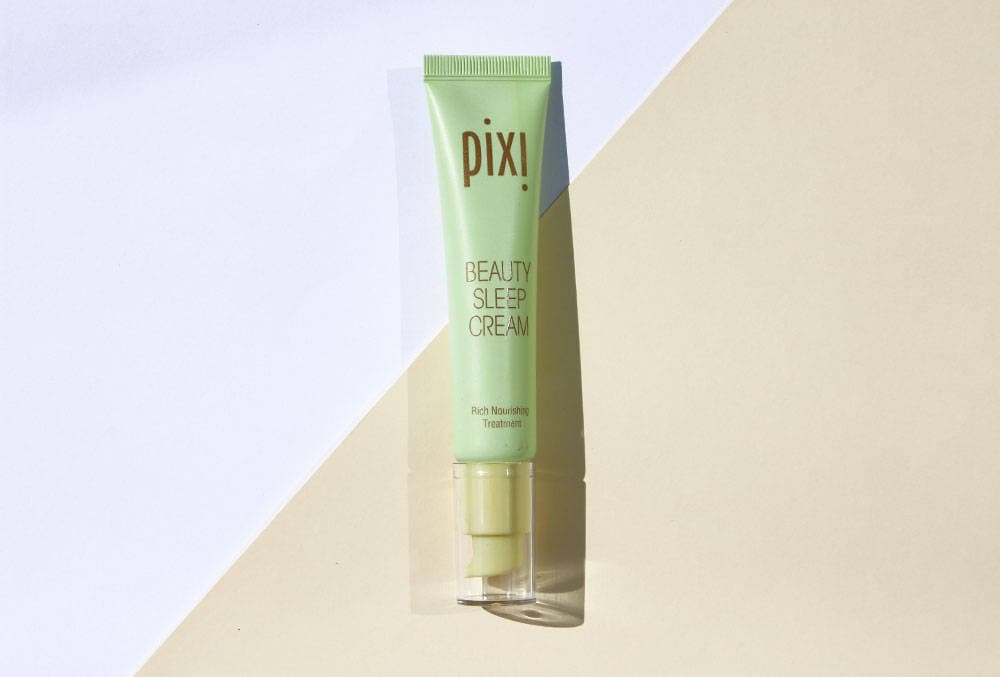 BEAUTY SLEEP CREAM
A rich, moisturising night cream enriched with oils and botanicals to smooth, nourish and revitalize
The Benefits
Fast-absorbing.
Skin is nourished with shea butter.
Chamomile soothes.
Bergamot evens skin tone and perks up the complexion.
Apply on top of serum for a serious PM moisture boost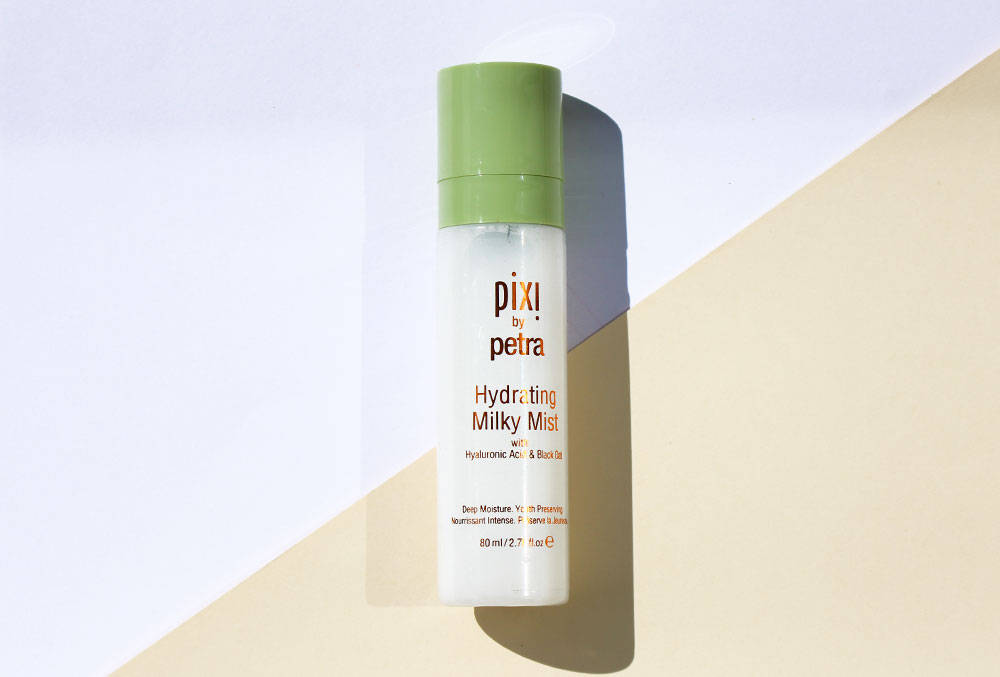 HYDRATING MILKY MIST
A deep hydration mist that soothes skin and adds moisture.
The Benefits

Black oat extract is anti-inflammatory, it's also good for calming redness in the skin, spray on after cleansing and moisturising the skin to soothe and add an extra layer of moisture.

B vitamin complex strengthens skin.

Unlike the Glow mist this doesn't contain oil but still provides hydration, if you need a cooling moisture hit through the day but suffer from oiliness you may prefer this one.

Contains hyaluronic acid so skin is hydrated for longer.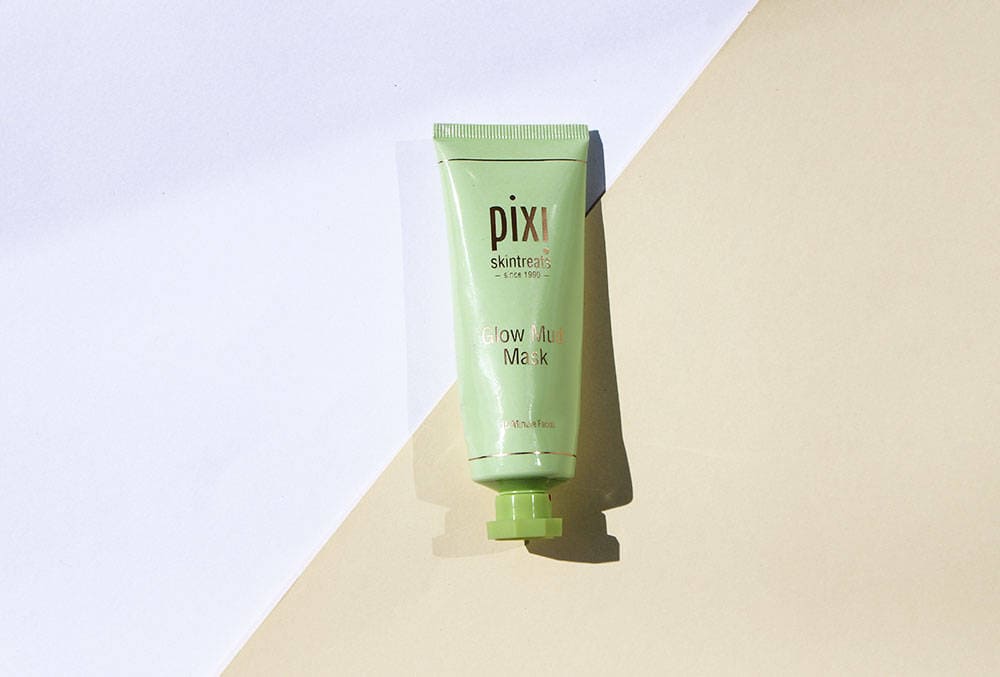 GLOW MUD MASK
Deep cleaning and brightening clay mud mask.
The Benefits

Kaolin deeply cleanses by drawing impurities out of the pores.
Ginseng brightens and clarifies.
Minerals detox the skin without drying.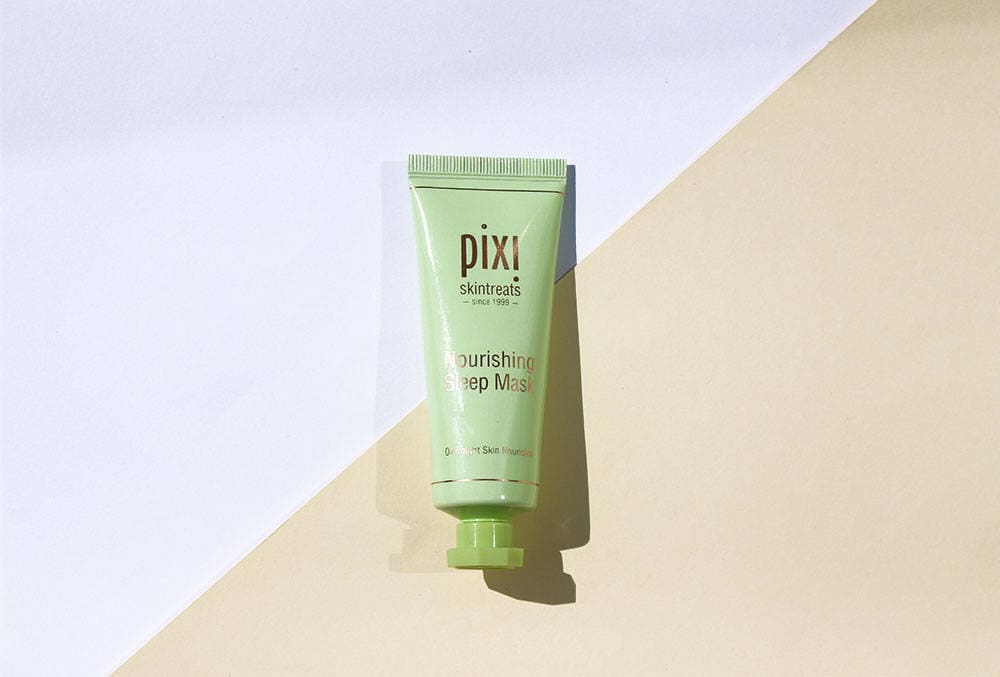 NOURISHING SLEEP MASK
Intensive, hydrating overnight mask .
The Benefits

Hyaluronic acid plumps skin.
Deeply hydrates.
Rose Geranium oil tones, balances and has anti-aging properties.
Macadamia seed oil conditions and softens.
Use a final layer after skincare to seal in moisture as you sleep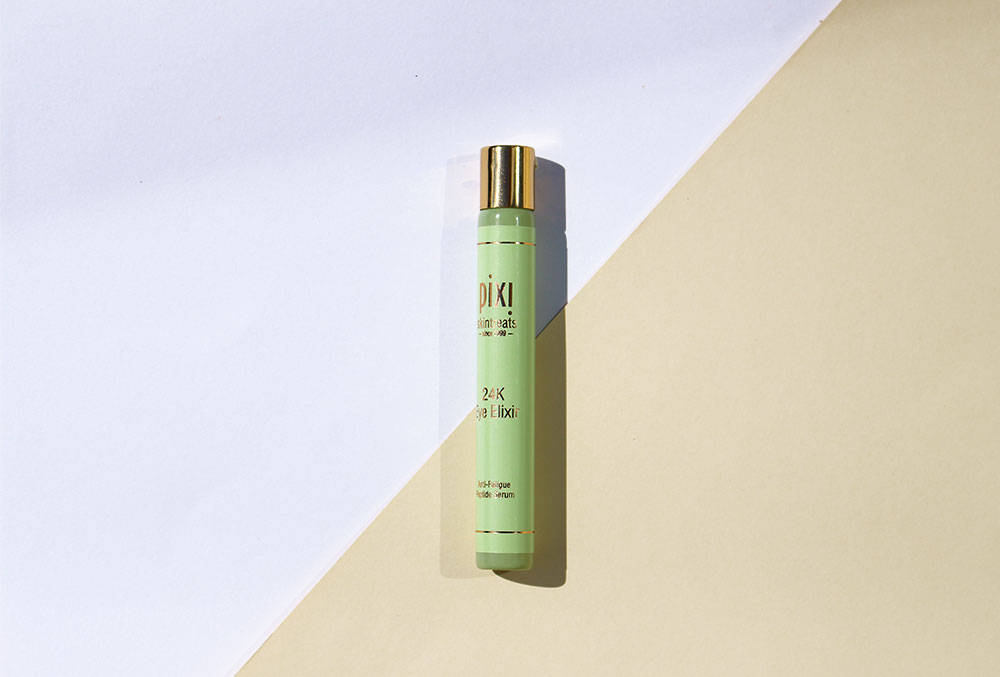 24K EYE ELIXIR
Anti-fatigue Peptide serum
The Benefits

The cooling rollerball soothes the area.
Brightens and adds hydration.
Reduces puffiness and smoothes fine lines.
Gold stimulates circulation
Peptides plump fine lines
Raspberry tones skin.