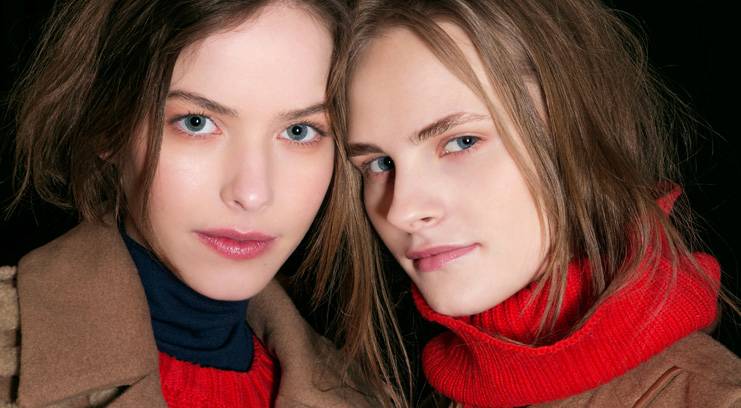 Why You Need To Stock Up On This New Drugstore Serum!
Skin looking as dull as this British Weather? there's a new high-street offering that's as impressive as it is affordable, considering the ingredients list…
This month I attended, and ahem, won, at the Johnson & Johnson awards for Best Beauty Blogger!!
It's highly respected event which recognises talent within the beauty industry. I was there with the editorial hot shots such as ELLE UK and Stylist so it's pretty cool to have been in such good company.
Whilst there we got to check out some of the new and soon-to-be-released products and skincare offerings. A few things caught my eye immediately and speaking with Caroline she had a pretty similar list. There's some very noticeable things (which I'm excited for) coming from Neutrogena so I look forward to filling you in on it all,however lets start with the latest serum that contains more goodies than a superhero party.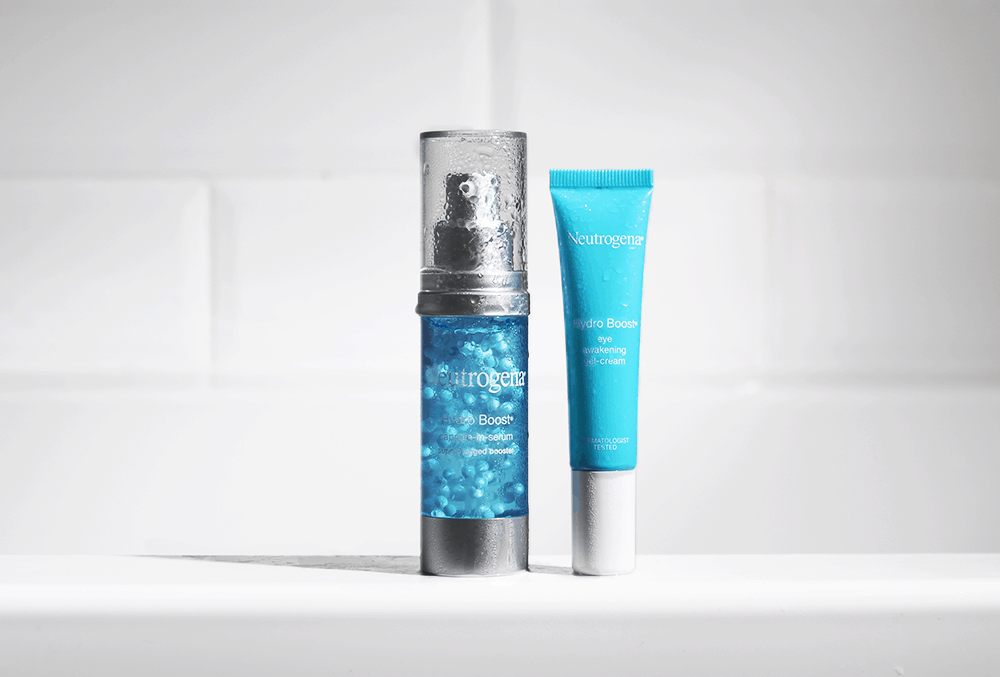 Neutrogena have expanded their Hydro Boost range with the Supercharged Booster. Looking at the product through the glass casing you would be forgiven for thinking this belonged to a more premium brand.
The high-tech delivery system provides up to 24 hours of hydration and is infused with pearlised micro bead capsules that release antioxidants and replenishing vitamin E, within a hydrating lightweight serum.
Sounds good right?
Lets take a look at the all important ingredients list;
arginine – Antioxidant
Alginine – Antioxidant
Panthenol – Alcohol form of Vitamin B
Serine – Replenishing antioxidant
Tocopherol – Antioxidant, form of Vitamin E
Threonine – Antioxidant
Chondrus Crispus Powder – Antioxidant, form of red seaweed. Also used as emollients and to provide texture. Possibly used in the capsules.
Niacinamide – Also known as B3, this ingredient improves the appearance of the skin and brighten skin tone.
PCA – (which stands for pyrrolidone carboxylic acid), is an ingredient derived from amino acids that serves as a humectant and is part of the natural moisturizing factor.
Sodium Hyaluronate – Salt form of Hyaluronic Acid – Hydrating
Sucrose – Hydrating
Tocopheryl acetate –  Antioxidant
So what's the price?
For such a jam-packed serum you're looking at just £12.99. I've seen products 5 x the price with little more than water, glycerin, HA and a marine extract at best. What's more is that it works. I have been using this every AM and PM in my daily routine as a layering tool in my skincare arsenal. It not only keeps skin moisturised but there's a noticeable glow.
As you pump the product you get a slightly shimmering mix of crushed capsules within the serum. It applies like a dream and doesn't vanish within seconds but on the flip side it doesn't hang  around in a sticky layer.
In my line of work I'm introduced to new products on a daily basis so it's not often I will repurchase or stock up on products unless I think they're stellar, and this one in my eyes certainly is!