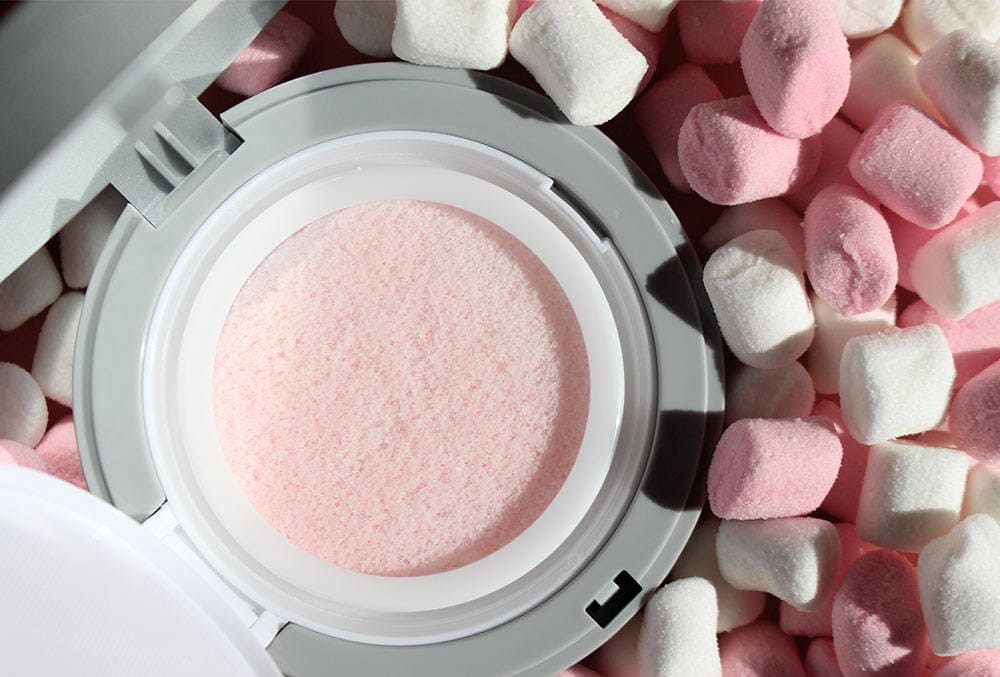 Murad MattEffect Blotting Perfector Review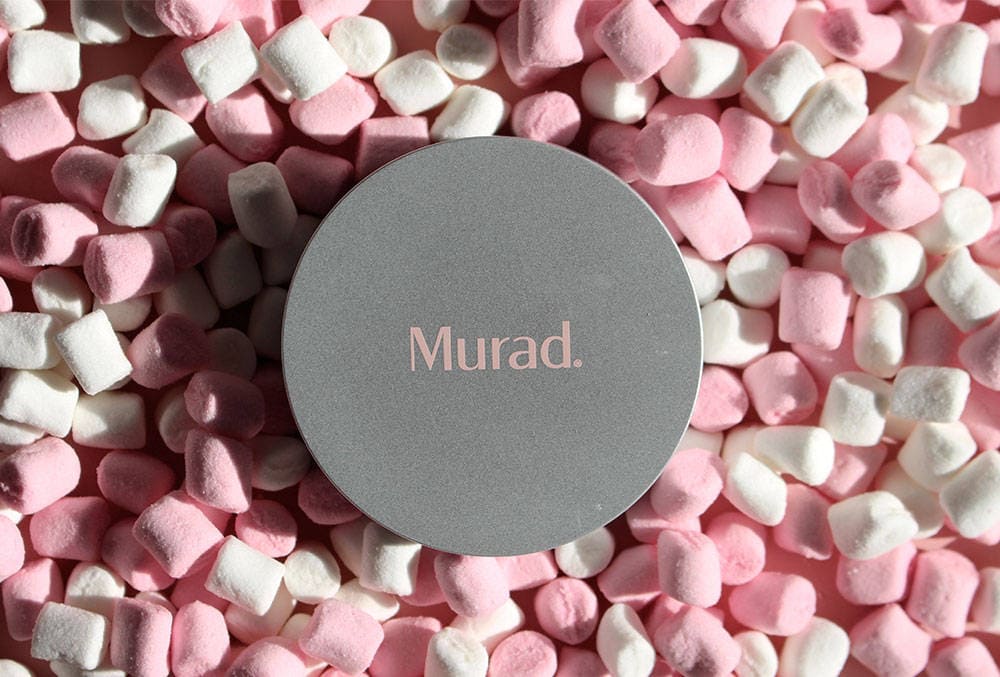 Murad have launched a first-of-its-kind unique liquid-to-powder cushion compact containing properties that cleverly absorb oil not water from the skin.
This translucent formula is designed to minimise pores and mattify without dehydrating the skin. Intelligent cosmetics right?
The key ingredients include:-
Marshmallow Powder – Save your actual marshmallows for the bonfire, this powder is very selective in its ability to absorb excess sebum and leave a soft matt complexion.
Soft Focus Mattifying Spheres – (Ya what, what?) apparently these absorb oil and minimise the appearance of pores.
Pomegranate Extract – Provides powerful antioxidants for a radiant complexion
French Green Clay Extract – Provides 'skin-essential minerals' whilst absorbing oil and detoxing the skin from impurities.
---

---
How to use?
Lightly dab the compact onto the cushion then pat onto skin where oiliness appears.
Does it work?
Looking at the cushion I expected a dry sponge however when you press the applicator puff into the cushion it releases a liquid. I have to say straight off the bat that I don't really get on well with mattifing products. They tend to roll of my skin, this however, being a liquid, leaves a far thinner product on the surface than that of its mattifying counterparts. I tested an area on my forehead – where my delightful 11's lie, and it did soften the appearance of my years of frowning, and yes it did minimise the appearance of pores.
I then tested on my hand, I wanted to be able to see the mattifying effect closely so added a moisturiser to the skin and then pressed a little of the MattEffect Blotting Perfector. I could see a visible area where the skin appeared matt in comparison to the rest. It did indeed feel soft and didn't look powdery in the least.
Seems the claims are true, the only drawback would be the price. I don't have overly oily skin or a relentlessly greasy t-zone so maybe my hesitation isn't justified. I think for those who regularly rely on mattifying the skin this is a worthwhile purchase. I do however like the fact it can be worn under or over makeup, so it's not marketed to the makeup wearers. They've labelled it as "a skincare cushion" so it's more appealing to wider audience and both genders.
Available from Murad.co.uk, John Lewis, House of Fraser and Debenhams department stores.