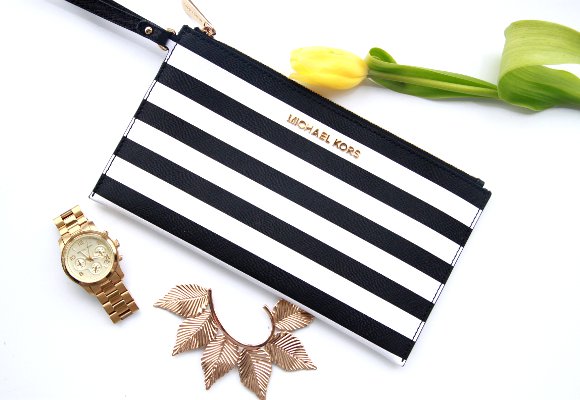 Michael Kors Jet Set Clutch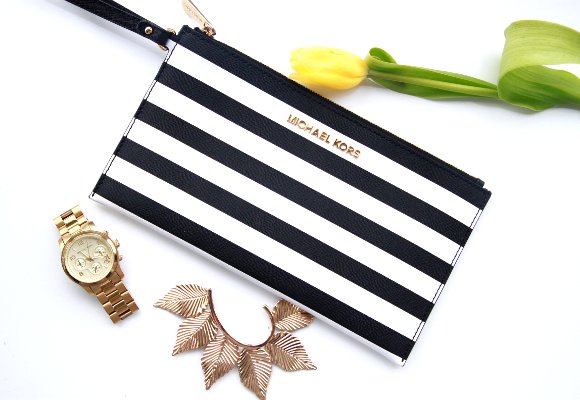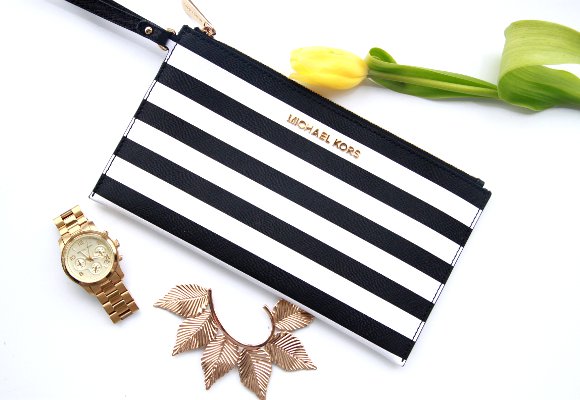 It's almost Summer so it's time to update the wardrobe with lightweight jackets, airy dresses and chic accessories. This adorable  Michael Kors jet set clutch * hits every style note with it's nautical stripes and simple, elegant design. From the jet set collection this leather clutch includes 6 card slots, a pocket and printed lining inside and can also be purchased in many styles and colours.
I love smaller hand-held bags at the moment as they're convenient to take from day to night with out feeling weighed down and there's something very classy about a clutch and pencil dress or cigarette trouser combination.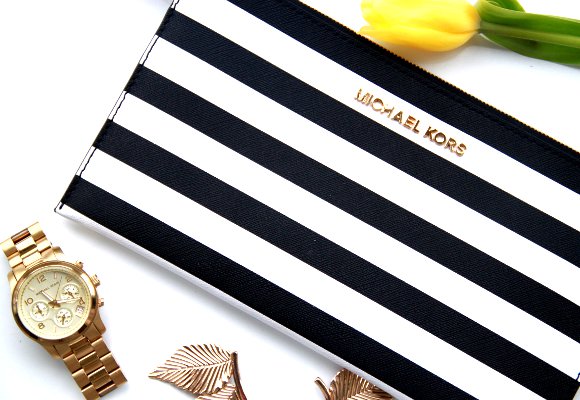 The gold hard-wear compliments the clutch perfectly making this look very high-end, which isn't surprising as Michael Kors is know for creating must have accessories with fans of all ages.His resort collections are always popular and I'm sure this will a huge hit!