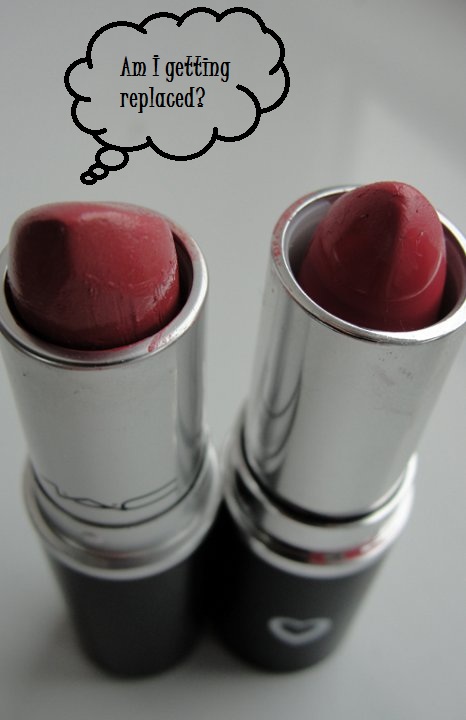 The Dupes: Mac VS BeautyUK Pink Lipsticks
This is a fun little feature for you guys, can you tell which brand is which? I've chosen 2 products that look very similar. They may not be exact dupes but they are a close match, which will you choose?
Today I have two warm pinks one is £3.49 one is £13.50.
Gallery
Did you work out which was the MAC lipstick?
Take a look
A= M.A.C – Fanfare
B= Beautyuk – In the Buff