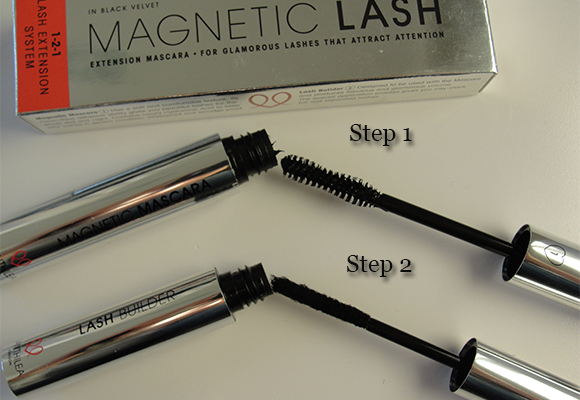 Santhliea Magnetic Lash Review
Have you longed for longer lashes without the faff of falsies? me too! I've tried so many mascaras from designer to drugstore and even though I saw impressive thickness from the Benefit They're real it became a nightmare to remove and started to damage my lashes a little.
I gave up and started wearing false ones again but there's times when I  like to have bare lids and Bambi lashes but false ones can look obvious without eyeliner to cover the band.
Then came an email about a revolutionary 1-2-1 phase mascara, I watched the video and was blown away!
The mascara in question is the Magnetic Lash by Santhilea, inside you get 2 products. The mascara (1) and the lash builder (2)
How It Works
Coat the lashes with the step one – mascara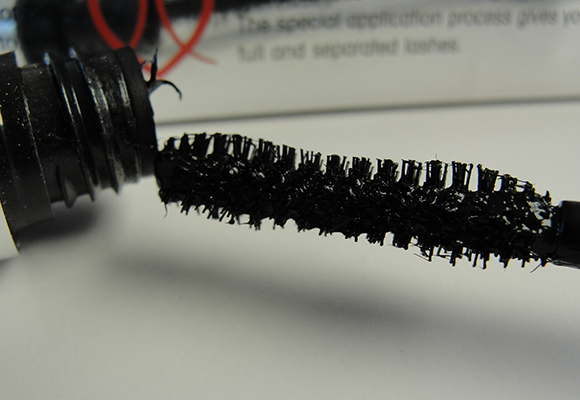 The next stage is what adds the length, this is the lash builder and goes on directly after the mascara. It adheres to the mascara and makes lashes noticibly longer.
To finish coat with one more lashing of mascara.
My Thoughts
I  had high expectations after watching a demonstration on-line and it did not disappoint, the step 2 is the essential part of the formula as it adds the tiny fibres to the existing lashes. What made the biggest difference was the lower lashes, I don't think they have  ever been so long before!
I would say make sure you cover well with the final coat of mascara as the fibres can drop down a little if they haven't been sealed on.
Available at Cult Beauty at £24.98