MAC Mehr Lipstick Review & Images
MAC Mehr is a described by MAC as a Dirty Blue Pink based lip shade, on me it seemed more of a warm dusty pink/brown. Either way it's a universal shade that seems to suit most. I initially purchased this for my kit but I think it's going to make its way into mine so I'll have to re-purchase another!
Mehr is a matte lipstick but it doesn't have the same flat matte drying texture like other brands. As you can see in the swatch image below the finish doesn't look too matte at all, it has an opaque coverage and seems to last even after eating and drinking. The scent is the usual slight vanilla fragrance but isn't overpowering at all.
I did find that when I applied it over the top of MAC Soar lipliner it made the lipstick look very dry (see image on lips below) but with a gloss on top it looks great and equally pretty on its own.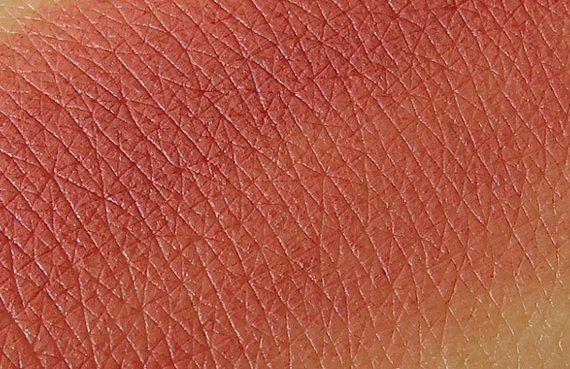 This shade suits a variety of skin colours and any age, I applied it to a lady 50+ and she looked fantastic and also to her daughter who is 30 and it looked equally stunning on both. I'd definitely recommend!
The lipsticks are priced at £15 and available on counters or online at maccosmetics.co.uk