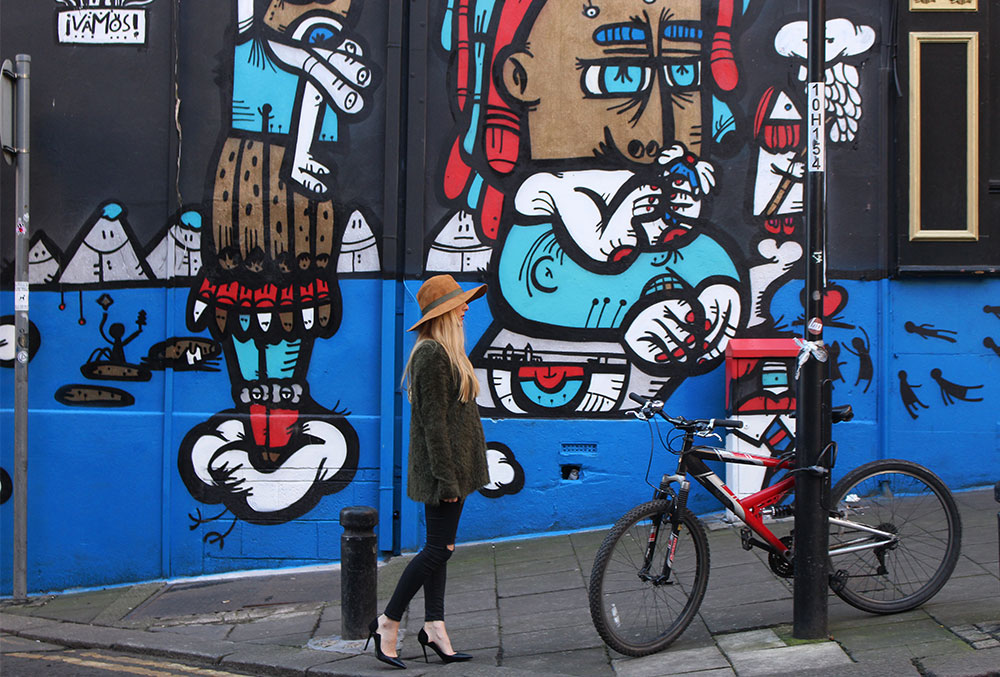 Lost In Art
In a world with instant internet it's easy for us to get lost within a small screen and, when I thought about it, I realised it really is the strangest thing. You're transported to another destination instantaneously, you see so many images of a girl you don't know by the pool you feel you're there with her, you like a picture of a beautiful sunset and applaud emoji-ly at someones meals.
I love the internet, it's helped me fix my sink, thanks to YouTube and, I've also changed my brake lights saving a hiked up garage fee. It's given many hope that if you're not the most socially adept you can still carve a future online and build friendships.However it's also restraining, there's schedules and deadlines, and there's a dark underworld I never want to come across, then, there's the free hate.
What I've noticed in myself is that I don't explore my own surroundings enough, my actual reality. I appreciate beauty in everything but do I stop and take a moment? rarely.
I watched a programme which showed a famous musician playing a violin (I believe) in a train station, it was beautiful but no one stopped. Why? because the mind is trained to get to work and ignore everything en route. When someone pointed out who he was people then stopped.
I don't want to become trapped in a bubble where I don't see things first. I don't want to remember what someones holiday in Malibu was like but not know what beauty my city and World has.
I was looking for a location to shoot and proceeded down a cobbled street that, if I'm honest, mostly see at night when out with friends. Daylight revealed this incredible painting that lifted my mood and widened my eyes. It brought such energy and, with it some interesting folk, with energy in equal measures. I found myself laughing with strangers, chatting to a man and his dog – no joke, and during that time was no longer lost in a webspace, I was lost in art.
I have a list of places, regionally, nationally and globally I want to visit to soak in the culture. The internet can be beautiful but the images are a pixelated version of the reality I wish to see with my own eyes. My lesson, stop looking down when I'm not working.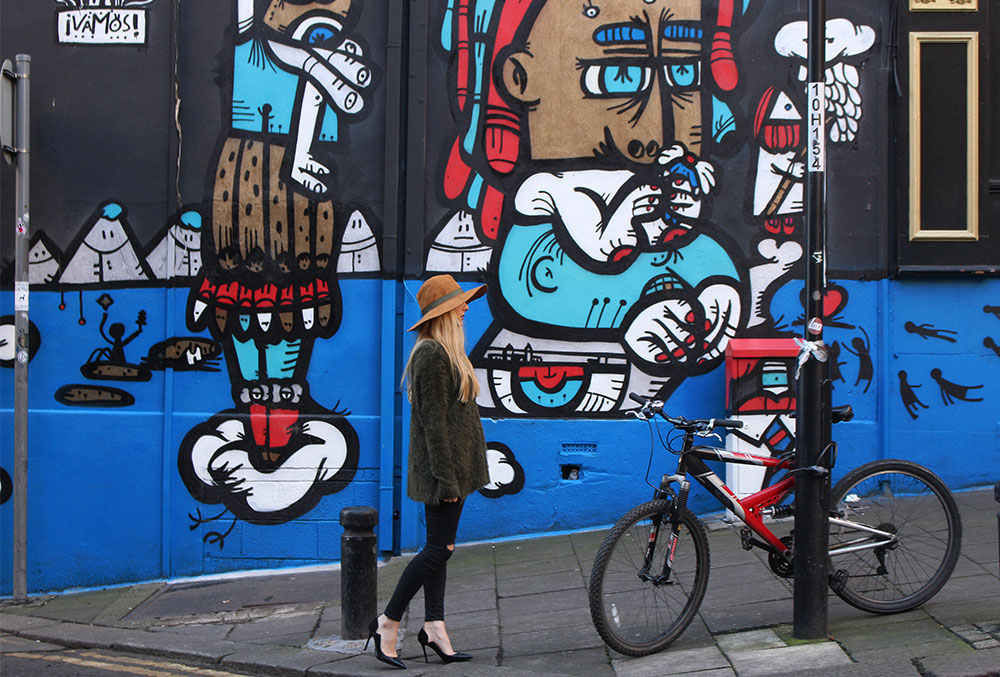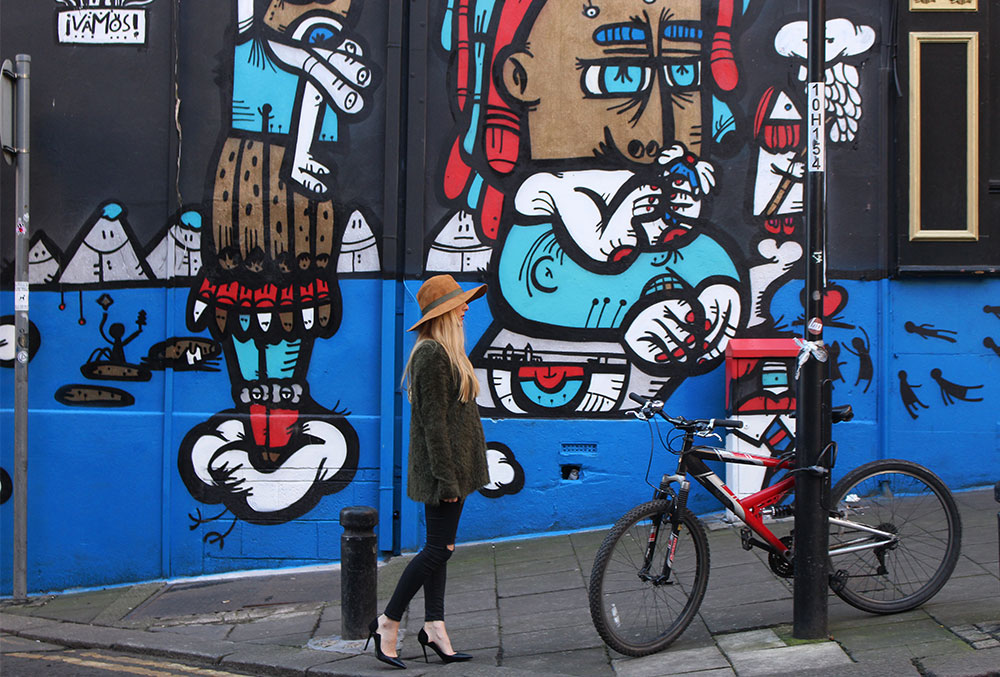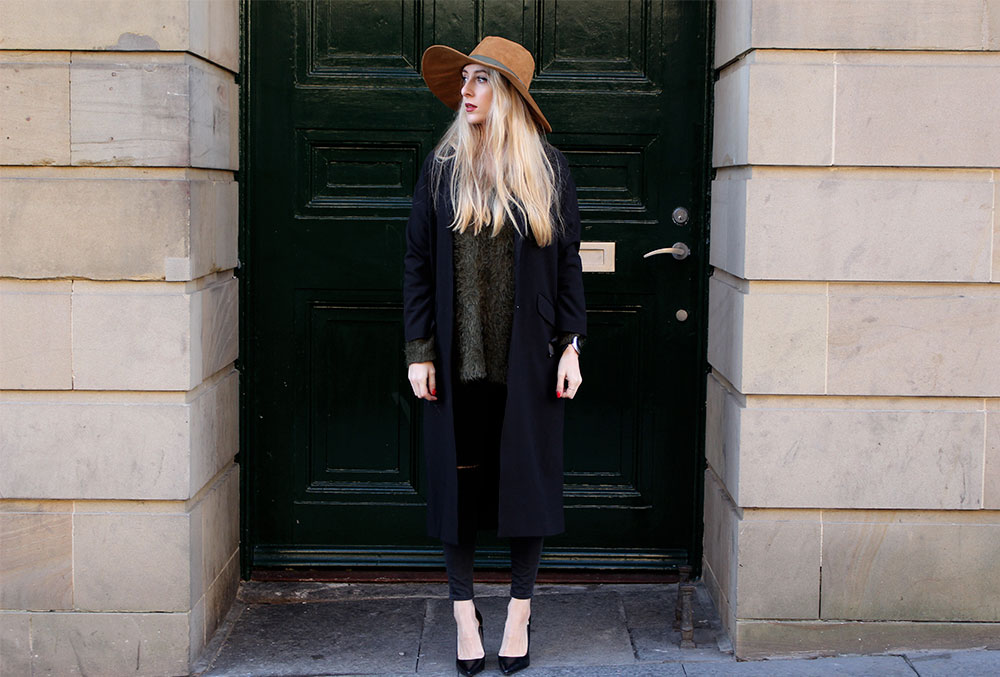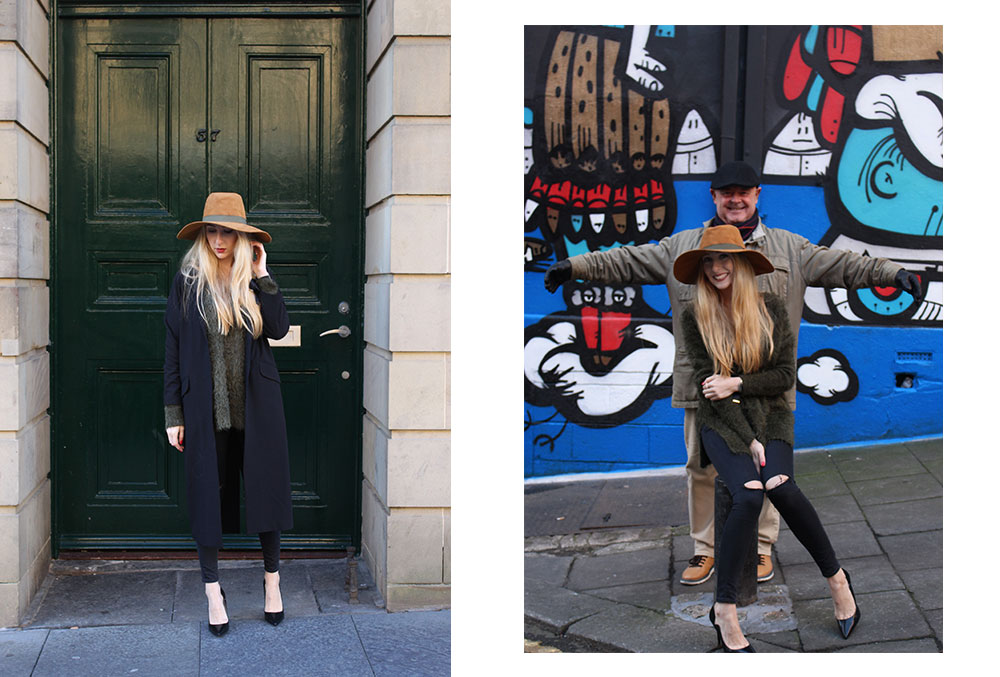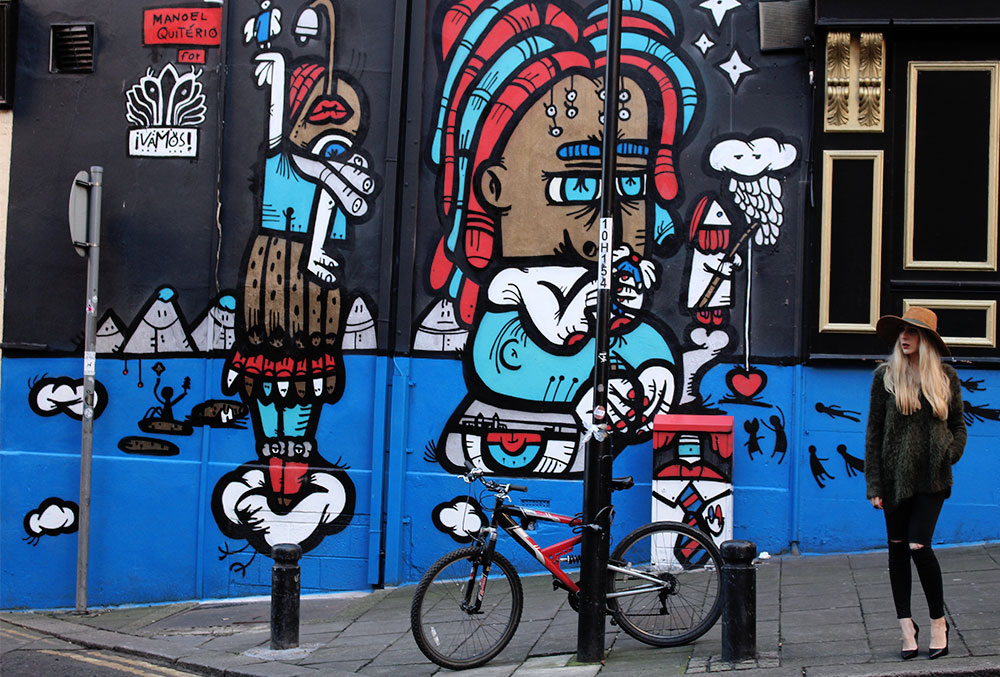 The gent referred to himself as "The man with no name" so that he shall remain.
Hat – Zara, Duster Coat – ASOS, Sweater – H&M, Jeans – Topshop, Heels – Zara