Look of the Day
FASHION | BLOG – Marilyn Magic.
Today has been a bit of a hair nightmare day, gale force wind combined with freezing rain makes for very sad shaggy locks. At least the snow has gone though so we can wear our nice coats and shoes again. Today I wore some high heeled boots (feels like forever) leather look trousers and my amazing Marilyn Monroe Rose t-shirt*
I had planned to wear the t-shirt with a dog tooth pencil skirt but one second of standing in the baltic air made me re-think my sartorial decision. I like that I can wear this with anything, skinny jeans, boyfriend jeans, skirts, shorts blazers and leather jackets.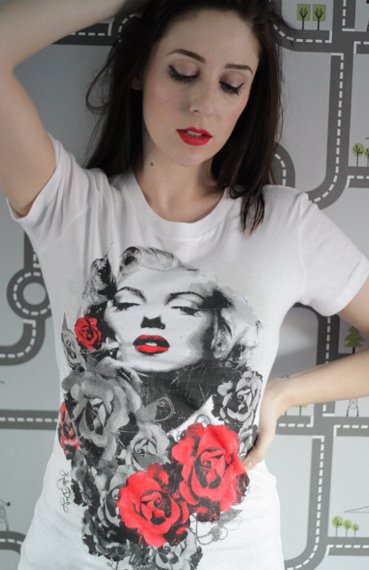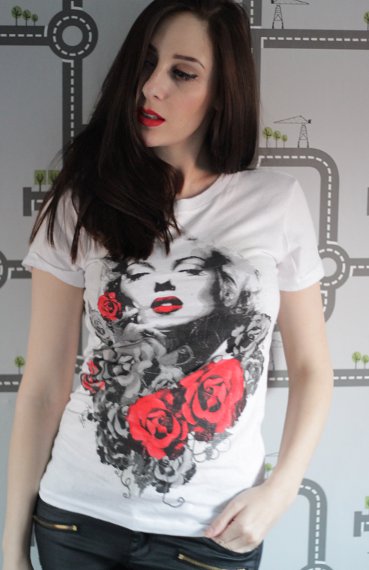 You can get this t-shirt on line for $19 which is around £12 at from t-shirts.com
I'm a size 8 and got a small which fits me fine, the trousers I'm wearing are from Primark.