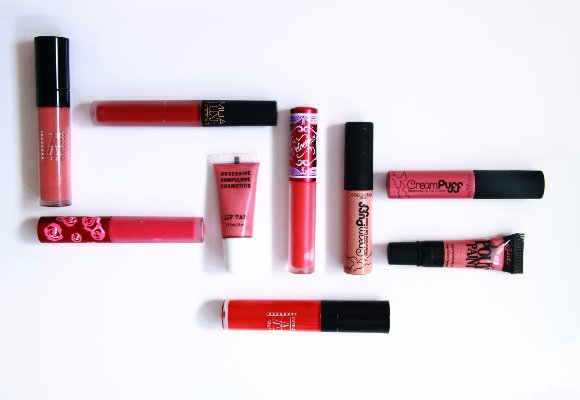 Liquid Lipsticks – 9 Top Picks!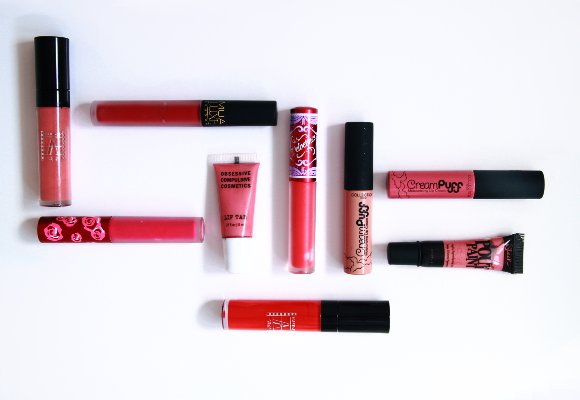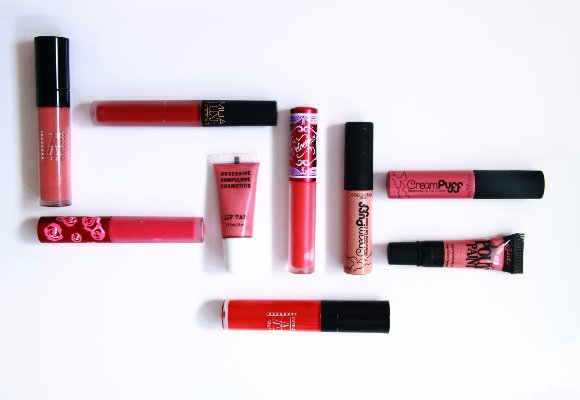 Today's hotlist features 8 of the best mid-to-budget priced liquid lipsticks on the market at the moment. We often see a shift in patterns between the battle for popularity between lipsticks and glosses. For decades women painted their pouts with rich pigmented colour but in the 2000's gloss became king and it was all about high shine lips. That lasted a few years and ended promptly with the return of bright lips in a range of finishes. Thankfully formulas have improved,  mattes would often look chalky and dry lips out but now we have products that both colour and hydrate. The best invention for me has to be the hybrid, this is the matte lip in liquid form. Yes I'm talking liquid lipsticks!
What makes them great?
[accordion]
[acc_item title="Texture"]These feel comfortable on the lips, the earlier formulas felt a little drying and highlighted dehydrated skin.
[/acc_item]
[acc_item title="Finish"]They dry matte which in my opinion makes lips look bigger, you can do the illusion of highlight in the center and shade under the bottom lip for extra impact.[/acc_item]
[acc_item title="Colour"]I've yet to find one that isn't highly pigmented, the colour range is incredible too, there's a myriad of shades from nude to acid brights[/acc_item]
[acc_item title="Longevity"]Many of the liquid lipsticks I've tried can withstand the food and beverages that pass my lips and still look untouched. I also like the fact they lightly stain so if you only want a hint of colour you can apply and tissue off.
[/acc_item]
[acc_item title="Application"]
Easy peasy, can you apply gloss? yes, then you can apply these. Granted some have better applicators than others but if you apply a lip pencil then fill in with the liquid lipstick you will have bullet proof lips my friend.
[/acc_item]
[/accordion]
Of course I wanted to show some swatches of the colours so you can see the finish and pigmentation.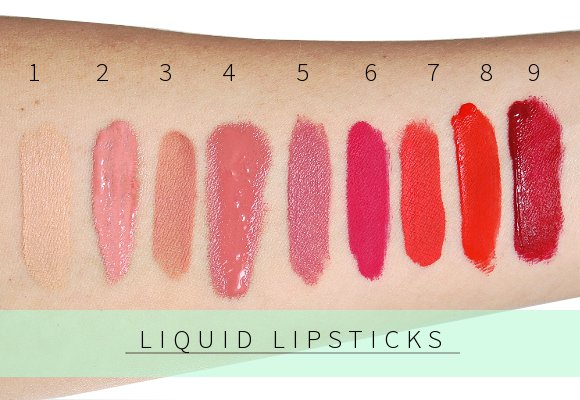 1. Collection 200 Cream Puff – Powder Puff.
2. Sleek Pout Paint – Minx
3. Makeup Atelier – Beige Rose RW07
4. O.C.C – Interlace
5. Collection 2000 – Cotton Candy
6. Lime Crime – Pink Velvet
7. Lime Crime – Red Velvet
8. Makeup Atelier – Rouge Feu RW01
9. MUA – Reckless
I actually started to write 'My Top Picks' then had to erase it as I picked pretty much everyone… I'm wearing 3,5,8 a lot lately as I'm going through a soft pink and bright orange phase.
You can read my review on Lime Crimes Pink Velvet here