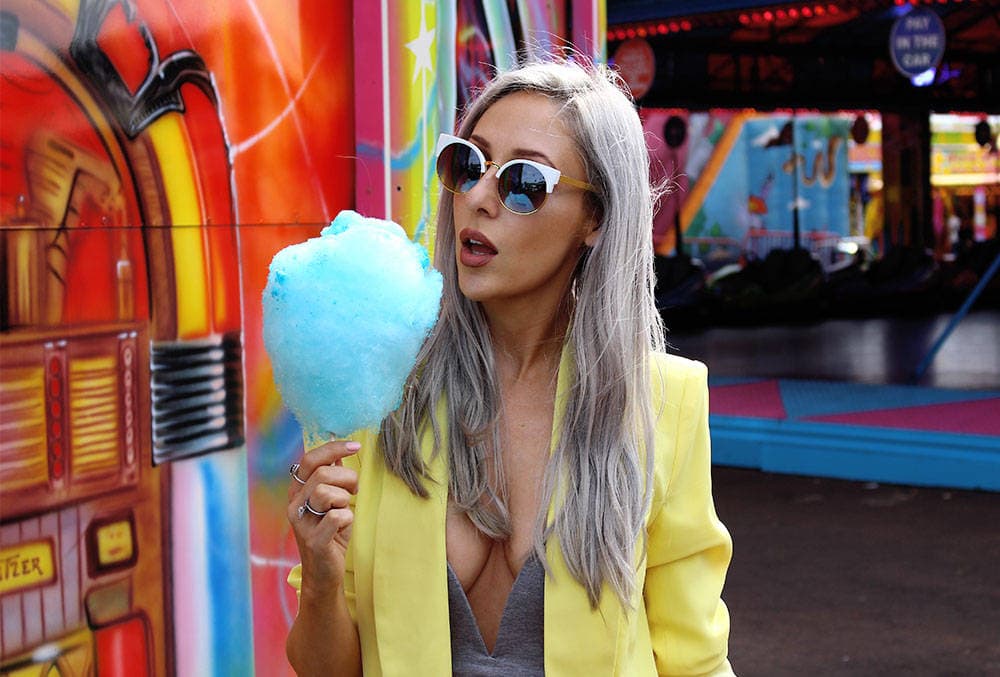 Not So Mellow Yellow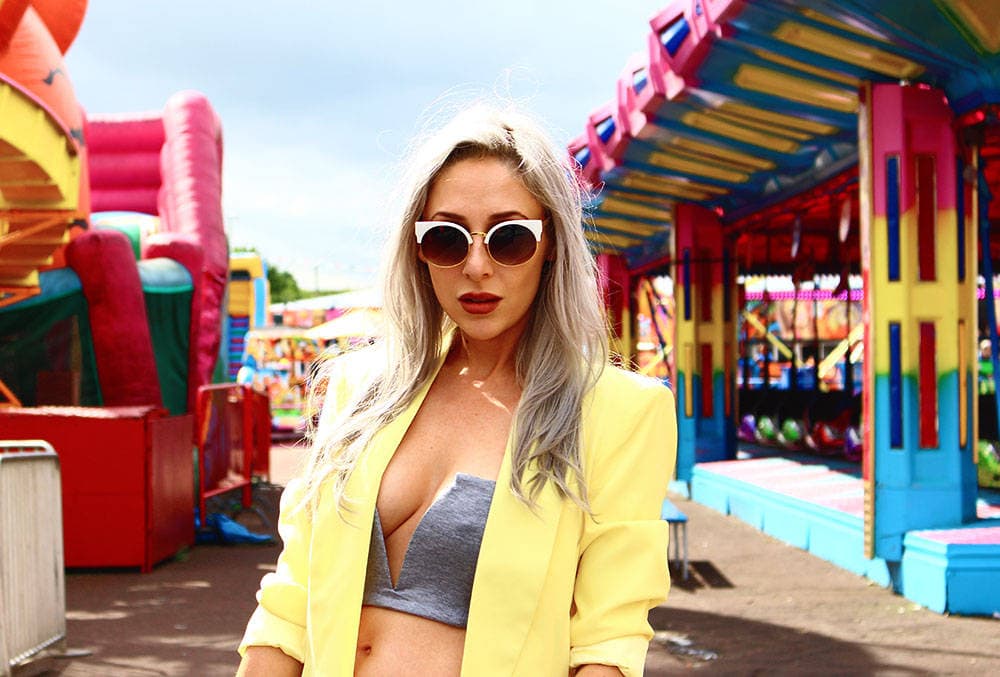 Where else to wear a bright yellow suit than the acid bright jungle that is the fairground. It's not about blending into the background, but rather complimenting the colourful canvas that fills the whole spectrum of shades whilst looking brighter than the sun.
*do not look directly at the suit* (just kidding)
In my opinion if you're going to chose something bright that is ultimately head to toe, ok, neck to toe, you have to commit and not let it wear you. Not sure if I won the battle but it's certainly an eye catcher.
Lauren wore this at her launch and she looked incredible, she went braless and pinned the jacket in place. I find grey and yellow compliment each other so decided to go for a bralet and kept the styling simple. Too many colours and I would of looked like one giant acid trip.
I was contemplating getting a new camera, but I've been playing with some settings and managed to capture the depth and mood in a picture that I tried to achieve and failed previously. We hit lucky with the weather as it was quite cloudy but incredibly bright, so, we essentially had a giant soft box. The sun did manage to creep in at some point just to f' it all up but we got there.
There's a discount code for all you lovely people if you shop at www.inthestyle.com , use CARLY10 for 10% discount. Here's the grey jumpsuit that I blogged about recently.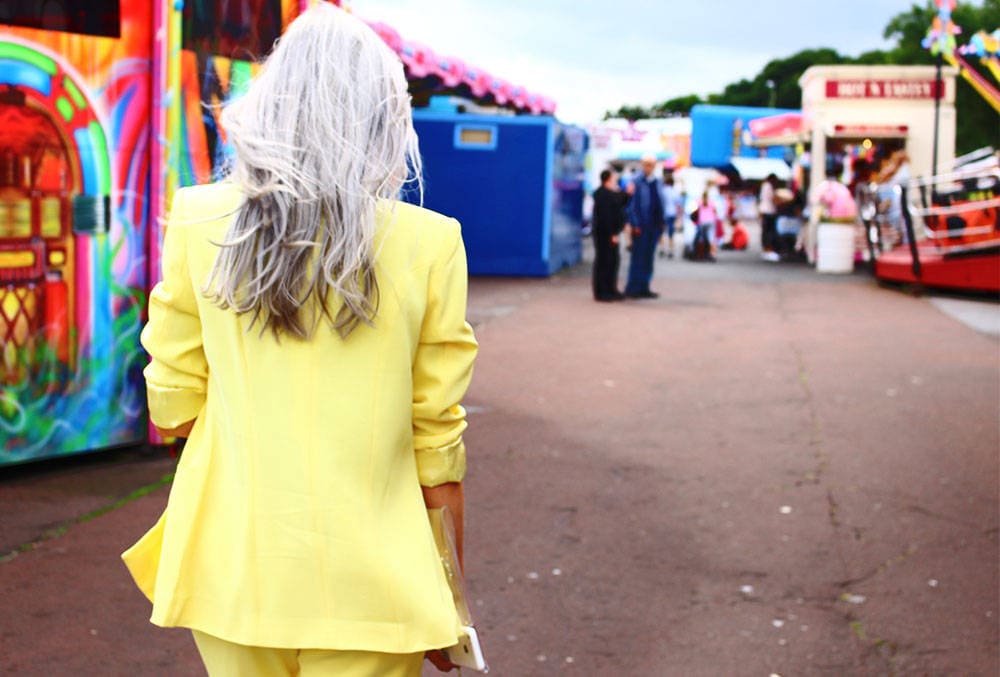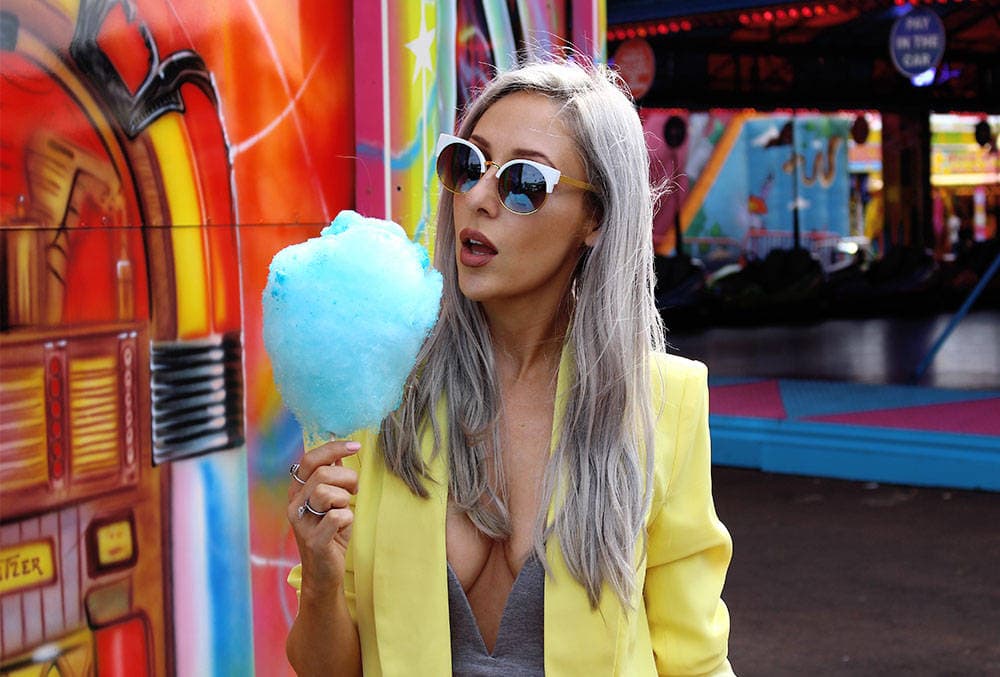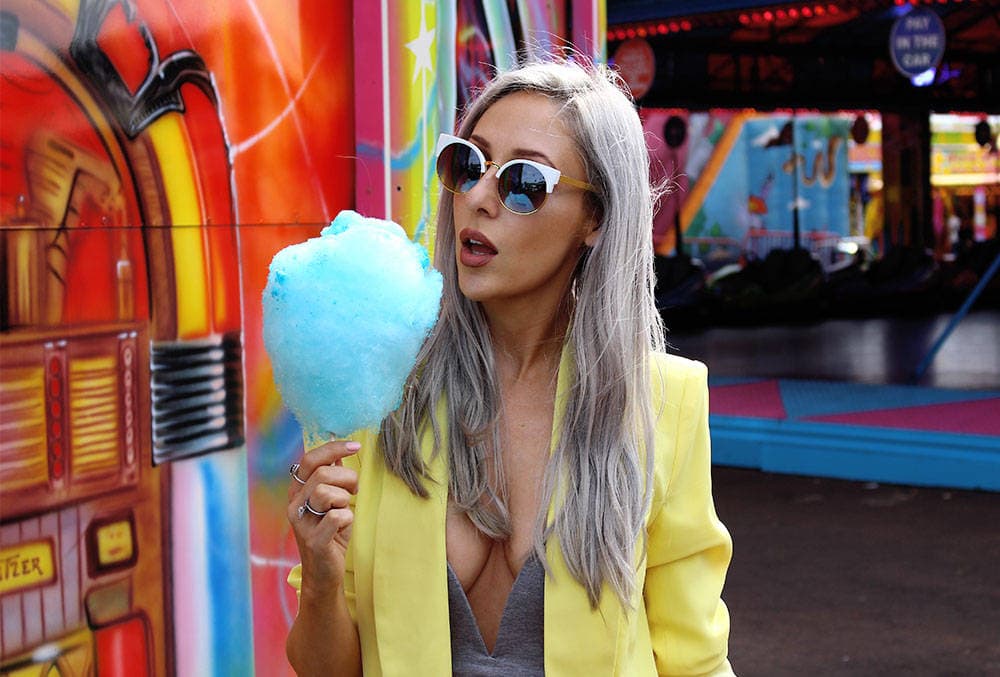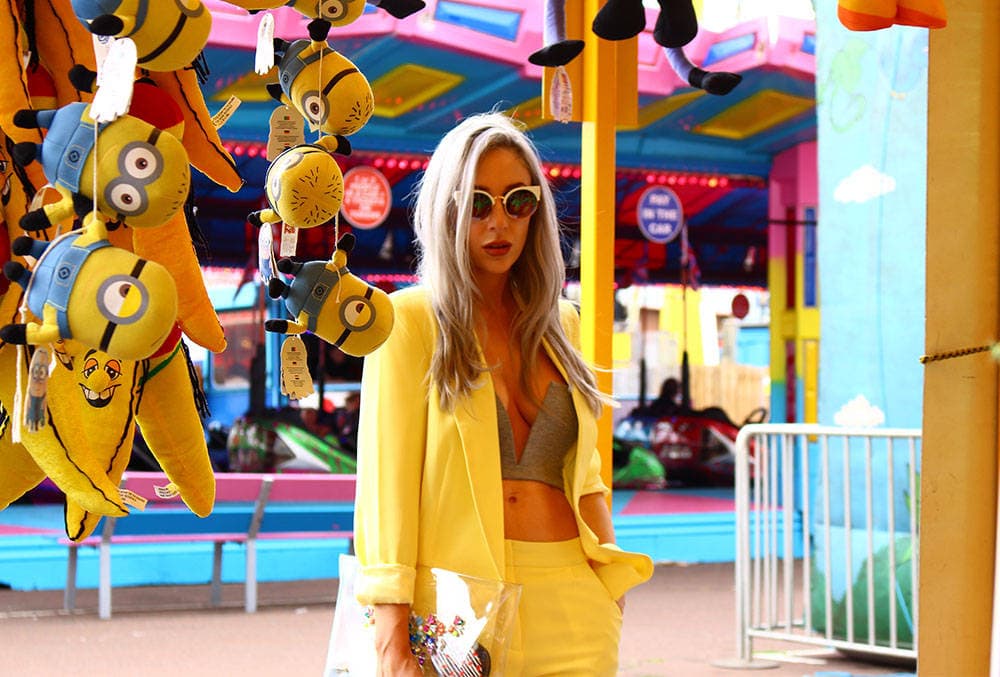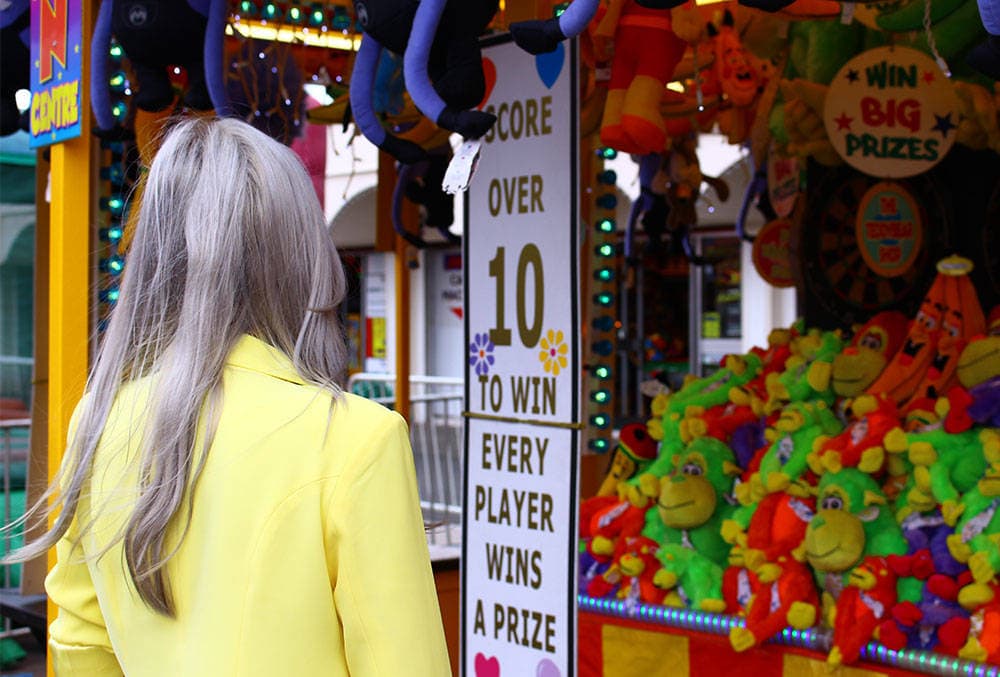 Thank you to the kind lady at the  sweet stand for giving me the big stick of candy floss!