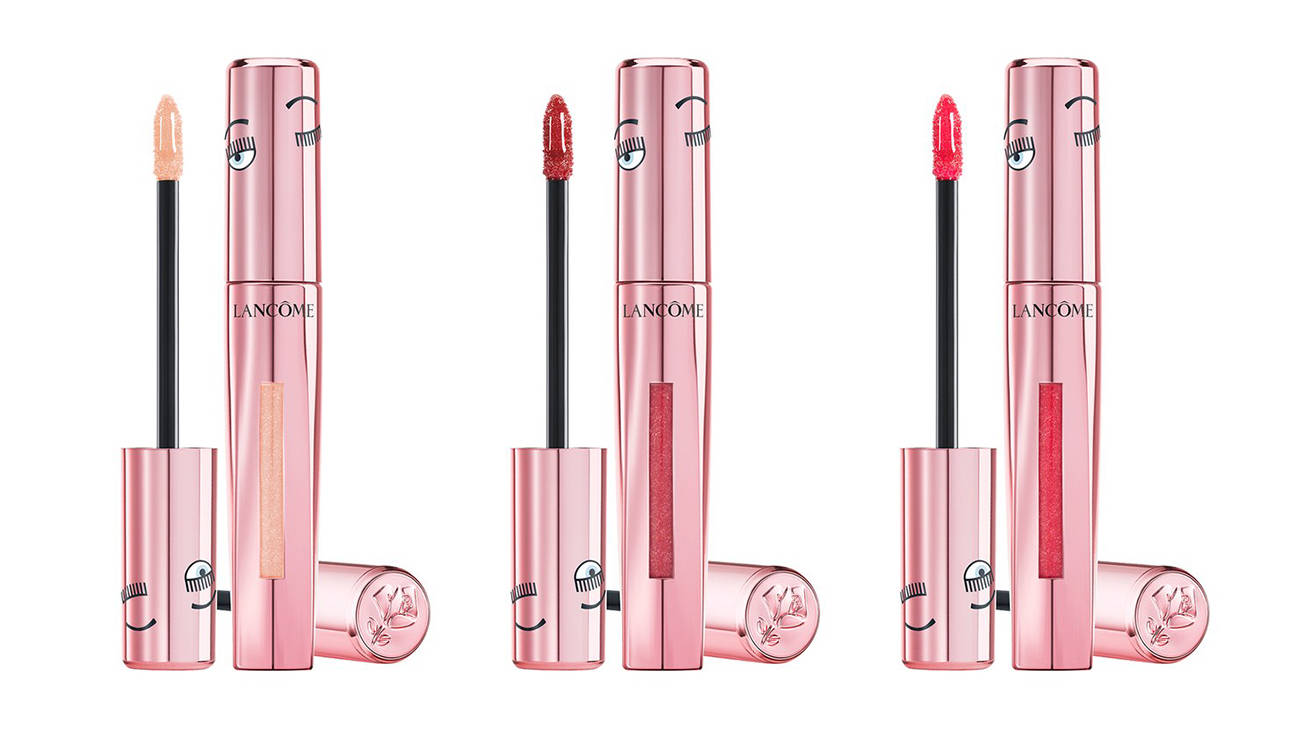 Lancôme x Chiara Ferragni Collection Review
With beauty brands releasing products daily, it's easy to feel overwhelmed with the choice as each competes to be the next big thing. As my job is to write about beauty – I see a lot of the same types of products, particularly around the time of hype. For example, CBD or the most prominent example right now is "clean beauty."
So for me, it's challenging to get excited about launches. However, there is one brand that has caught my attention lately.
Lancôme for me is one of those brands that's a little under the radar, everyone knows it's there, but I don't see the hype on social that other brands get. I think there are several reasons, one, is that it's an in-between brand, it's pricier than the high street but isn't as prolific as designer brands like Tom Ford, YSL or Chanel. Another is the demographic that it has attached to it has been a more mature customer who, perhaps, don't use social media in the same way as a younger customer.
Despite this, I think they create some of the best formulas in lip products, that I've used. Their colour range is extensive from muted tones to high fashion colours. Their mascara has cult status, and their packaging is beautiful.
The latest collection launching today is a collaboration with fashion influencer and businesswoman Chiara Ferragni. It's one that piqued my interest as I followed Chiara when she first launched The Blonde Salad years back. Her style is coveted by many, and she's adored by millions- 16 million on Instagram to be exact.
The co-created collection contains eight items, all of which feature Chiara's recognisable winking logo.
First up is the new Flirting Palette. A standout piece with a glittering rose gold case.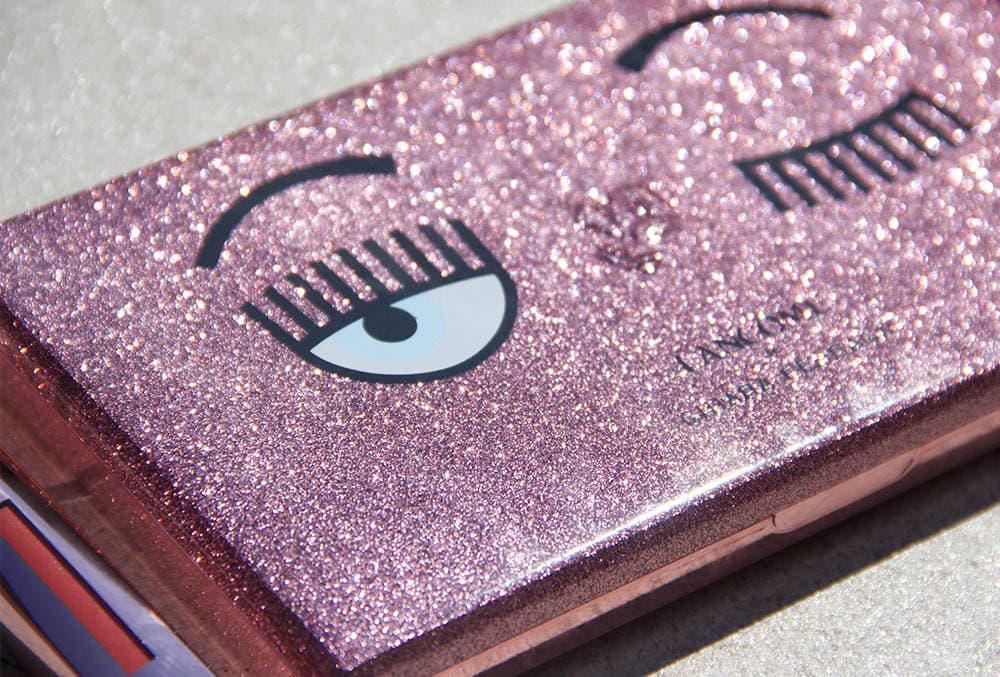 Inside you'll find shimmering eyeshadows and rosy metallic shades inspired by Chiara's makeup essentials.
There are four eyeshadows – two have more of a satin finish, and two have a shimmery finish. I like the colours, but I feel the glitter is quite chunky on one of the eyeshadows, the colour payoff isn't intense, but the glitter stays so it would be great as a topper.
The lip colours range from bubblegum pink to a bright red; usually, I'm not a fan of the lip products in palettes, but admittedly I like every shade and feel the texture is perfect for Summer.
Also, there's a lipgloss that I think I may use on the lids, a blush, and three highlighters.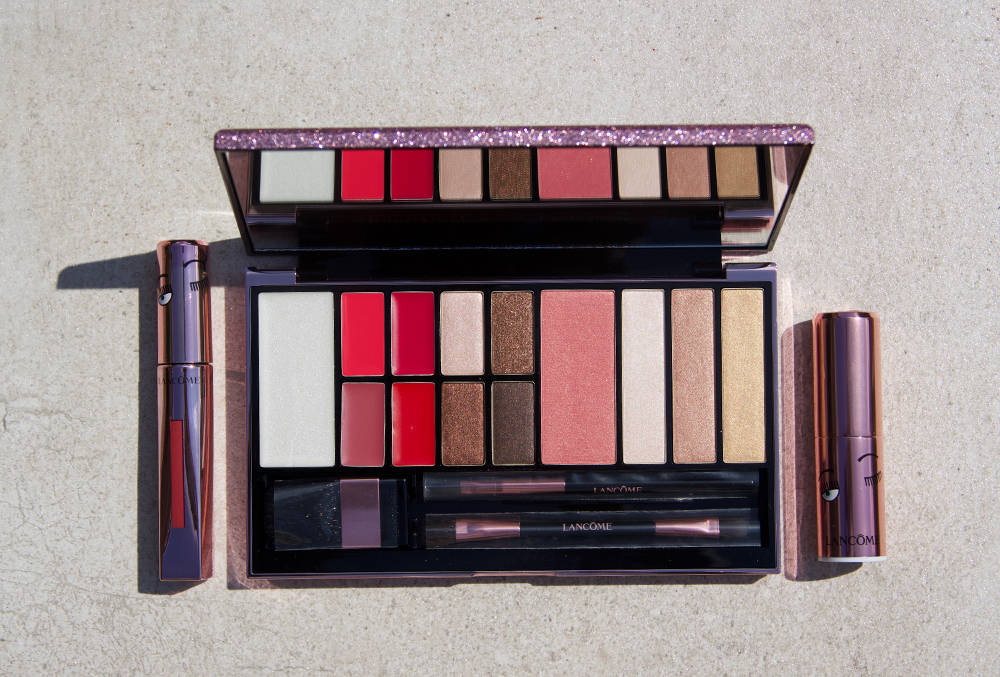 Added to the collection are six lip products.
Three L'Absolu Mademoiselle Shine shades in a hydrating formula and semi-sheer colours which makes applying easy and requires no precision.
I tested the shade independent woman, a soft pink/nude that provides a glossy shine without the sticky feeling.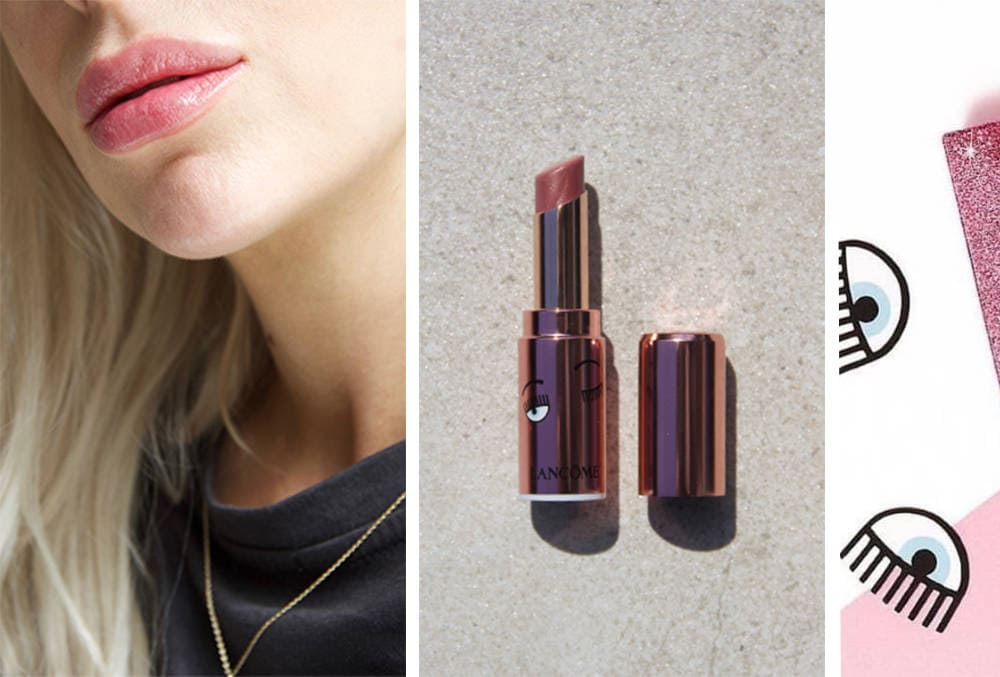 Three L'Absolu Lacquers – which are high shine and buildable liquid lipsticks. The lightweight formula provides the opaque colour that has the finish of a gloss.
I wore the shade Power Talk which is a peach toned pink shade and have kept this in my makeup bag ever since. I do find my lips can feel a little dry after using this but I follow with a hydrating lip balm in the evening.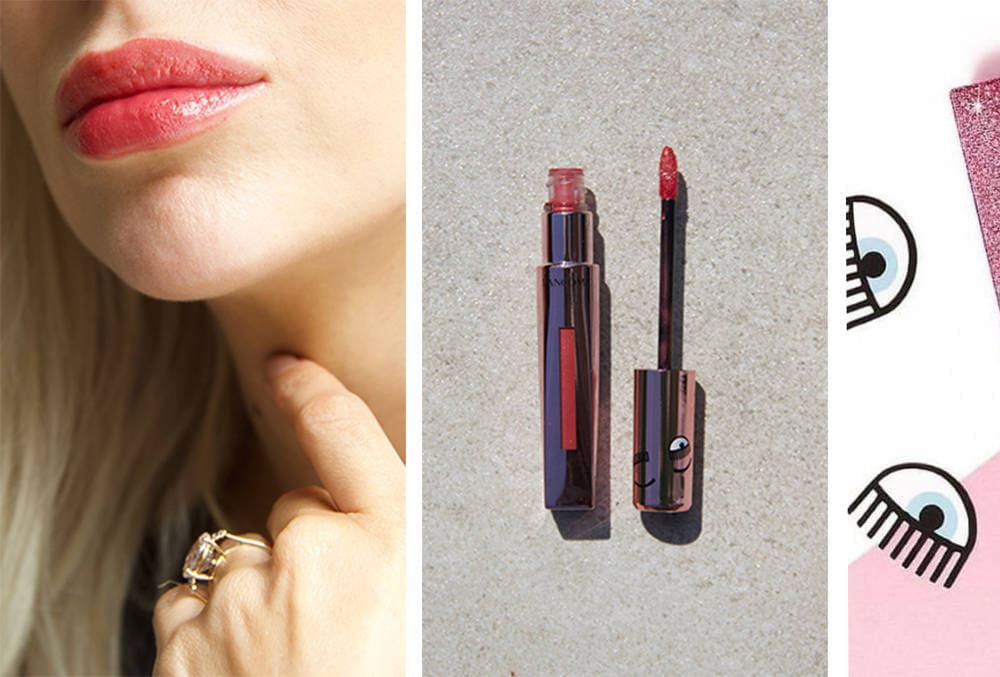 All products are available now exclusively at John Lewis & Partners and Lancome.co.uk
Shop the Lancôme x Chiara Ferragni collection

Disclaimer – Most beauty products featured on BeautySauce have sent via PR for consideration. These are all honest reviews and if there is a collaboration between a brand it will always be declared. You will also find affiliate links, however, this doesn't costs you (the consumer) extra, it means we take a small percentage of the profit the brand makes from the purchase of a product. This then helps us with costs of running this site.Thank you for supporting us!