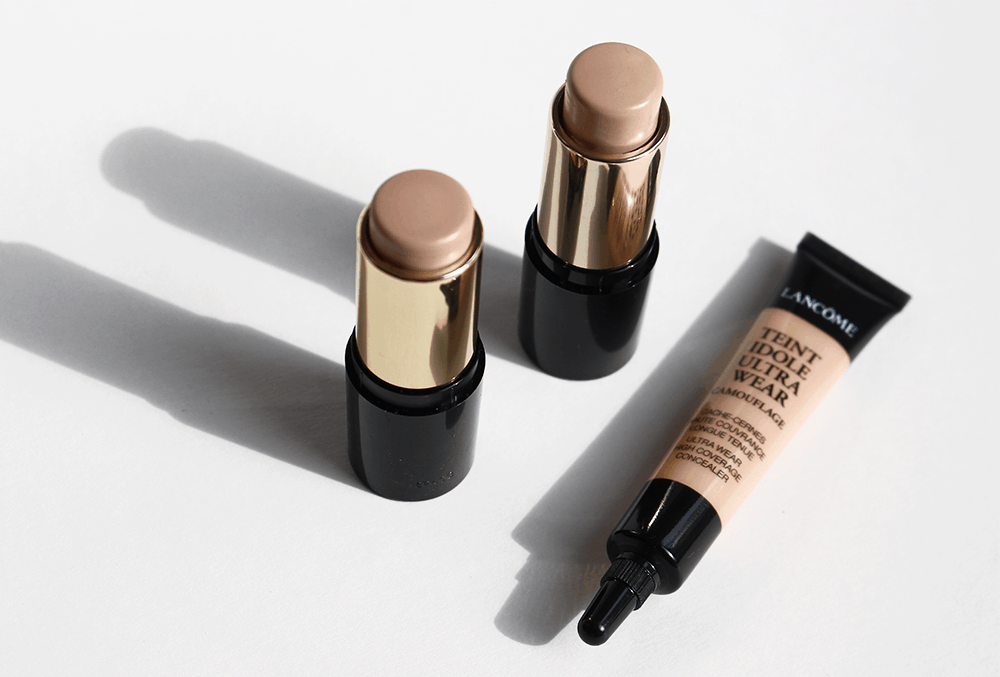 How To Achieve Flawless Looking Skin Quickly
No matter the trends I'm always looking for products that create an even canvas without masking the skin. I like texture, I want coverage without the cake. I want glowing skin and for JLo to feel a bit jelly, is that too much to ask?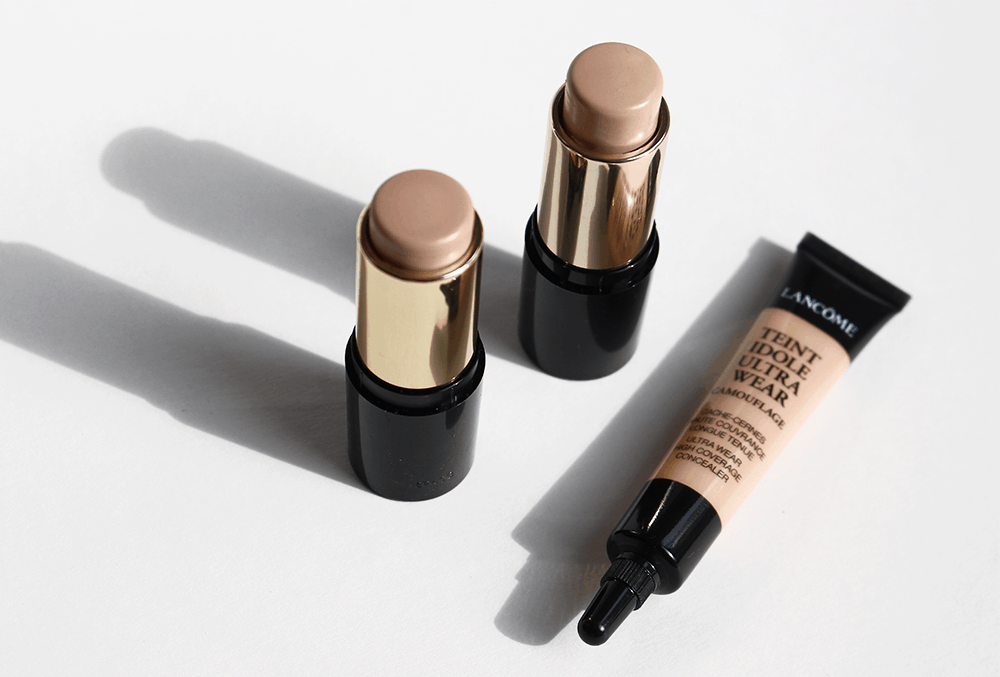 I'm going to be honest, I've never been a fan of stick foundations, I find them greasy and a little too heavy. That is, until I tried the new Lancome Teint Idole Ultra Wear Foundation Stick. The skin looks surprisingly natural, blemishes and redness covered but the formula is lightweight enough to feel makeup free. It's fool-proof to use and its creamy texture means skin doesn't drag when applied.
I applied Beige Ivoire across the cheeks, chin, forehead and nose then blended with a beauty blender. Looking in the image above the product looks both undetectable and smooth, with a natural satin finish.
Available in 20 shades.
---
Shop The Products

---
Moving onto concealer, I'm equally as picky here. If not more. Why? because although I'm not that fussy on coverage of foundation I AM when it comes to concealer. It mustn't drag – the eye area is looking older as it is so anything drying that pulls or sits in lines is a NO GO ZONE. Next, it must have a creamy, bendable texture, none of this quick set business.
To be fair I didn't know what to expect of the Camouflage Concealer but boy did this impress. It's highly pigmented, creamy, and a blooming dream to work with. Okay, I'm gushing but I'm not biased as I don't actually own much Lancome makeup at all.
Put it this way, I love the IT cosmetics CC cream, myself and a quarter of the population do, but I was willing to use the camouflage concealer as an all over base instead of the CC cream. IMO this is just as incredible as a "foundation" as it is a concealer. NOTE I wouldn't advise this all the time as the tube is small, however if you're going for a flawless no 'makeup makeup' day I would use a touch of this under eyes, cheeks chin and forehead and blend outwards.  Only a dot is needed but the level of coverage is incredible and the finish is equally as natural.
If you want more coverage but to still look natural then combine the two. Apply the stick firstly, then dot the concealer using the precision applicator where needed and tap with fingertips. See the effects in the close up image above. No filter need I say.
Available in 12 shades I used Bisque W
Shades in the swatch image ( left – right)
Lancome Teint Idole Ultra Wear Foundation Stick 005 BEIGE IVOIRE
Lancome Teint Idole Ultra Wear Foundation Stick 007 BEIGE ROSE
Lancome Teint Idole Ultra Wear Camouflage Concealer 250 BISQUE W (good skin colour for me but I'd prefer a lighter one for under the eyes)