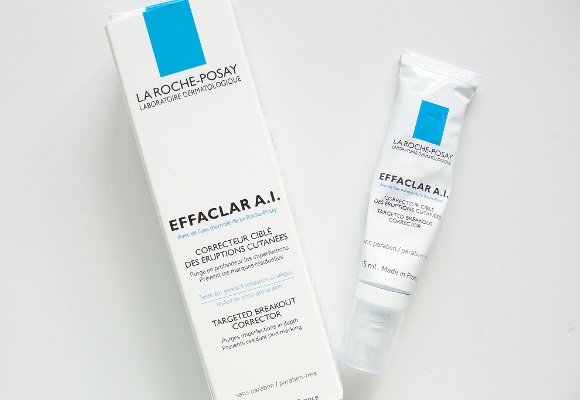 La Roche-Posay Effaclar A.I
If you're never prone to the odd breakout lucky you! the majority of us have days or more dealing with essentially a skin hissy fit. You wake up and it's gone bananas boiling  up a mammoth spot just in time for that important meeting or filming. Lately my skin is going back to adolescence with the premenstrual breakouts, oiliness, large pores,and  just general annoyance really.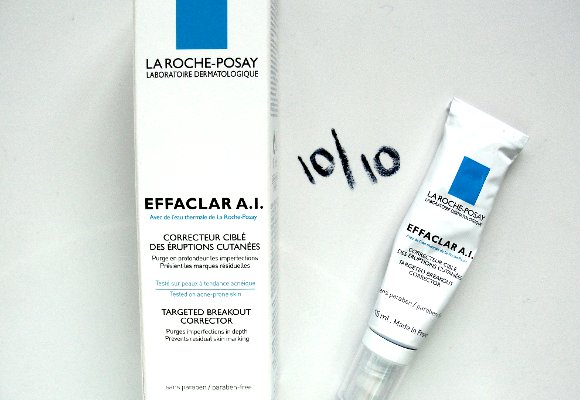 Having dealt with particularly bad skin in my youth and the knowledge of good skincare I feel I'm up for the challenges my skin feels it wants to hand me. As much as you may not want to you must always moisturise, YES even with oily skin. I've said it before but the more you irritate the skin and strip it bare the harder it has to work to get skin back to normal PH levels and more importantly protection. After all that's its job!
La Roche-Posay is huge in the skincare game, loved by many dermatologists and beauty bloggers. After speaking to a member of staff about the range I decided the Effaclar A.I would be most suited to me as I don't have large areas which require treatment. If you do however the Effaclar Duo would work best. For targeting blemishes the Effaclar A.I is ideal, it stops breakouts, prevents bacteria adhering to any matter in the follicle and the LHA works as an micro-exfoliating agent.
It worked immediately on my skin so I wanted to test it on a friend. She, like me was suffering hormonal breakouts. There's always one big painful one under the skin that you know is going to be a persistent pain in the arse. The lump was raised but there was not sign of surfacing so I told her to pop the cream on and when we woke it had shrunk quite some size, it wasn't as red and had brought it to the top of the skin.  Amazing really! and with continuous use would have kept exfoliating that surface area and until the blemish was gone
Not only are these products easily accessible now being at boots they're also very reasonably priced. Winner