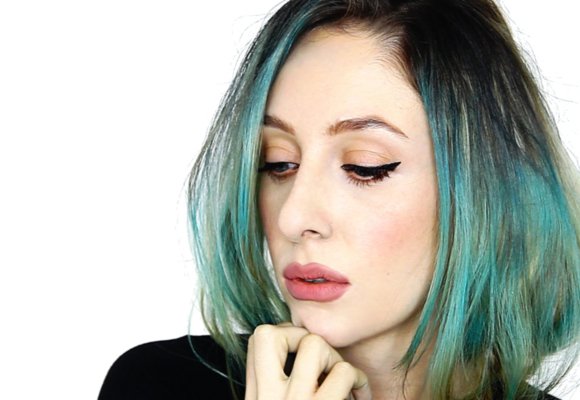 Kylie Jenner Hair and Makeup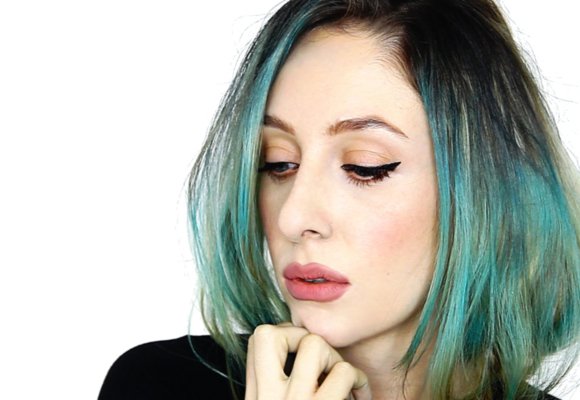 My latest upload was inspired by 1/2 of the glamorous Jenner girls, Kylie. She's gone through a huge transformation lately shaking off those Kardashian-esque trademarks of long wavy brown hair and uber smoky eyes.
I'm glad Kylie has found her own vibe, yes she's rebellious but this new look really suits her particular the simple makeup. Heavy eye makeup can sometimes make eyes look smaller especially if you have a rounder eye. She has now found her own trademark which is my own personal favourite – the elongated liner, to create an exotic almond shape eye.
It makes eyes look wider and more sultry without the intensity  of a heavy laden sooty eye. The lips have also been given some new attention causing much speculation. I agree, upon first glance I thought she had injections, comparing an old and recent image of her. But on closer examination it looks like she has become the master illusionist, with a combination of over drawing the lips, an excellent choice of lip colour and atlas the bubbles pout.
My lips are difficult to over draw as the lipline is raised so in the light you can see where my natural lip is however on a flatter lip you can get away with a lot more. Despite this I created a video to show you how to achieve the KJ look, hair included!
Products Used
MAC CC creme adjust  http://bit.ly/1ueZt9N
Collection lasting perfection concealer -fair
Bobbi brown pan sticks in sand and honey http://bit.ly/1qFStCF
Lavish palette by Anastasia http://bit.ly/1oln8In
Makeup Atelier gel eyeliner similar http://bit.ly/1uf2PcO
DJV Fiberwig mascara http://bit.ly/Uz8ct0
Individual lashes
MAC Feeling blusher
Prestige silk lipliner similar http://bit.ly/Uz8ct0
Collection cotton candy lipstick
HAIR For the hair I used colour extreme spray in black and Anastasia powder in electric blue  http://bit.ly/UzlXI1

The pictures…
Looking at profile pictures and candid shots you can see that when she isn't ready for the picture or is in mid talk her top lip is small.
The images below are an example of how over lining and pose change lip shape
Kylie is smiling so lips are naturally widened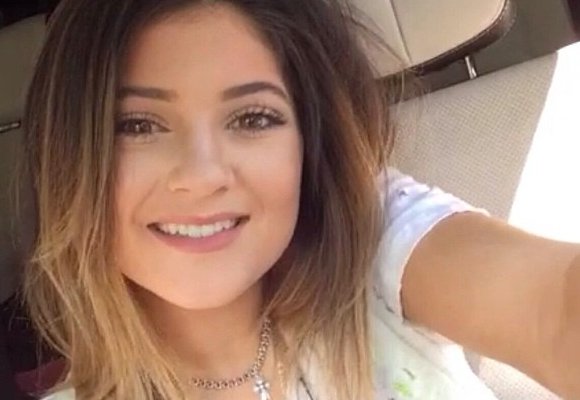 In this shot you can see the lips are over drawn on the lower lip and outer corners and also across the cupids bow which gives the fuller,rounder shape. Lips are also puffed out in what I call the bubble pose (imagine you're blowing bubbles)