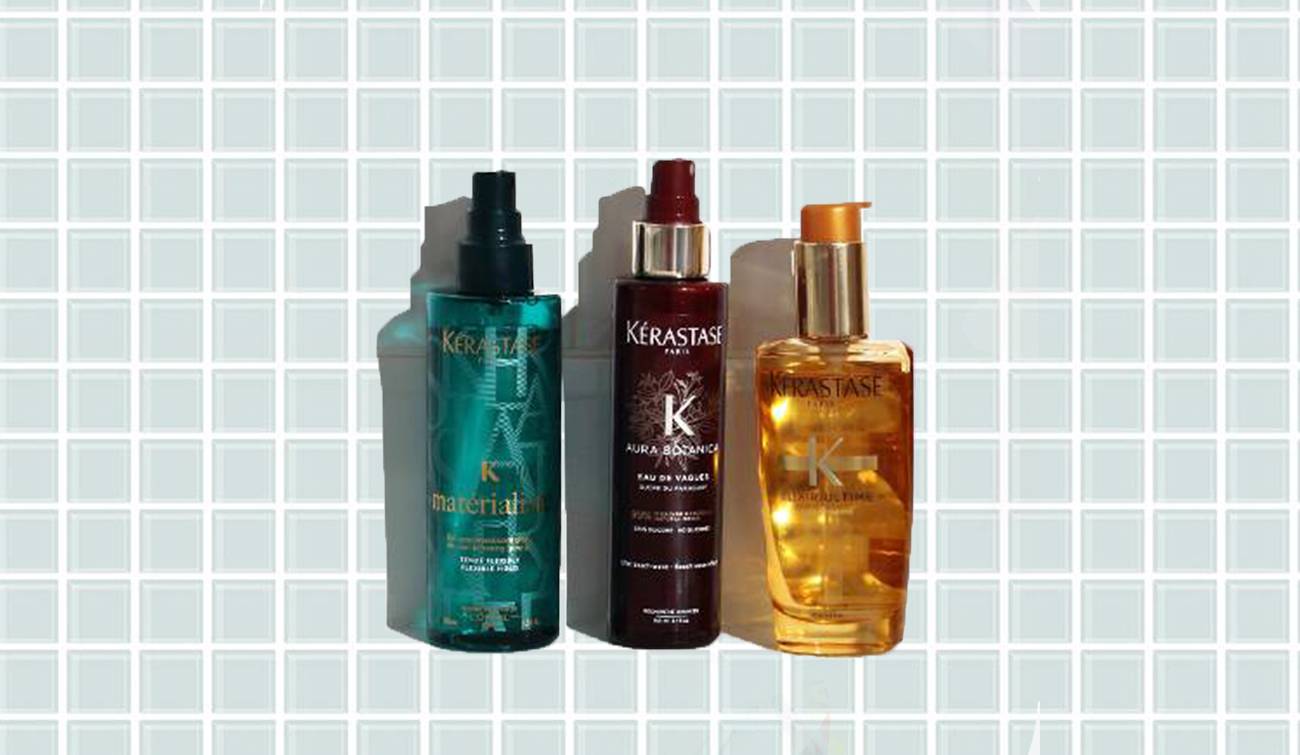 How To Get Wet Looking Beachy Waves
Everyone from Kim Kardashian to Beyonce to Rihanna have been spotted wearing the nonchalant "just stepped out the shower" 'do.
It's that juxtaposition of a well put together outfit and flawless makeup, married with an effortless (or so it seems) hairstyle that portrays a "I got ready in 5" image.
Think of this as the hair version of the "no makeup, makeup". It may look 'wash and go' but it it's a challenge get to the wet-look stage without surpassing it and getting straight to crispy noodle / grease ball.
As this is my first attempt I decided to err on the side of caution a little with this and reigned in the product usage. Thankfully the formulas of these are so good that there was no buildup, stickiness or weighing down.
Step one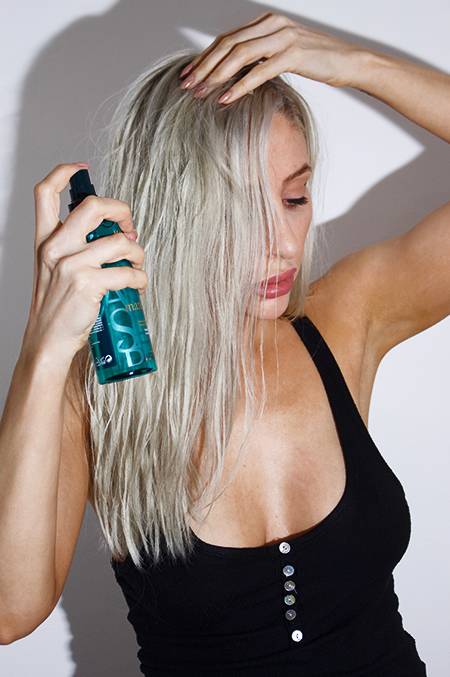 Damp hair can look thin and limp, so I wanted to give it a voluminous appearance whilst retaining the element of shine for that wet-look finish.
I used Kérastase Thickening Spray Gel which is enriched with alliance IntraCylane technology to thicken the diameter of each hair fibre. Spray into the hands and run through the hair or apply a fine mist and smooth through with fingertips for even coverage.
Step two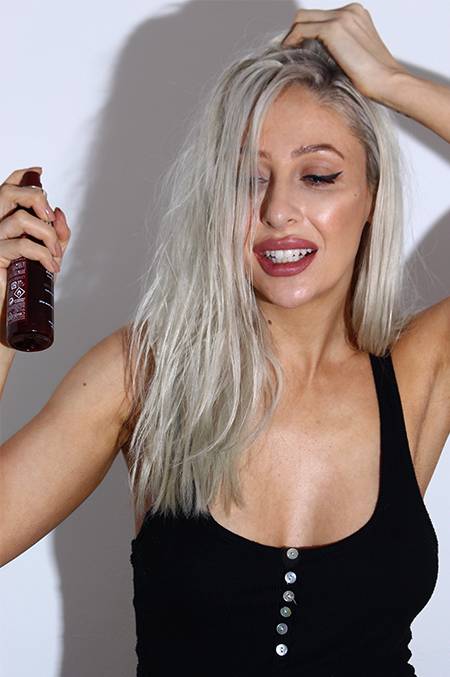 Prep the slightly damp hair with Kérastase Aura Botanica Eau De Vagues and blow-dry (or air dry as I prefer) using fingers to separate the hair. It's a light texturising mist that creates a natural-looking "après-surf" appearance. It protects hair up to  230°C containing nourishing aloe to keep hair healthy and hydrated.
TIP – If your hair is not co-operating in the wave department give it some assistance by curling sections around a curling iron
Step three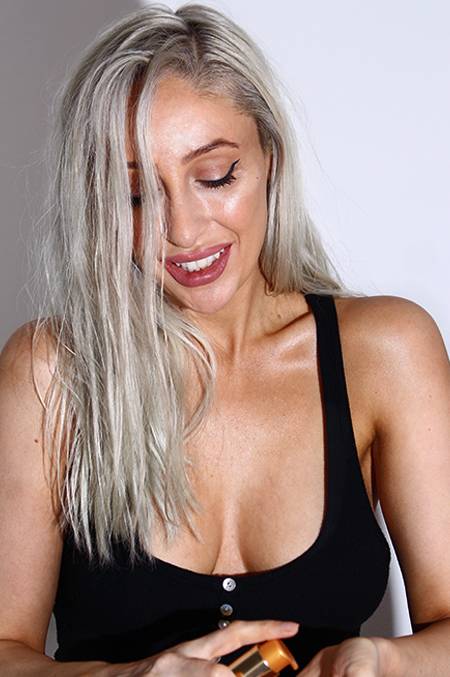 To tame any frizz and reduce the appearance of split ends and flyaways I added Kérastase Elixir Ultimate Hair Oil. This nourishing oil is enriched with Oléo-Complexe; a rich blend of four precious oils featuring: Argan oil,Maize oil,Camellia oil,Pracaxi oil. These work together to smooth, protect and add shine.
Check out my instagram @CarlyMusleh to see more images of how this looks.