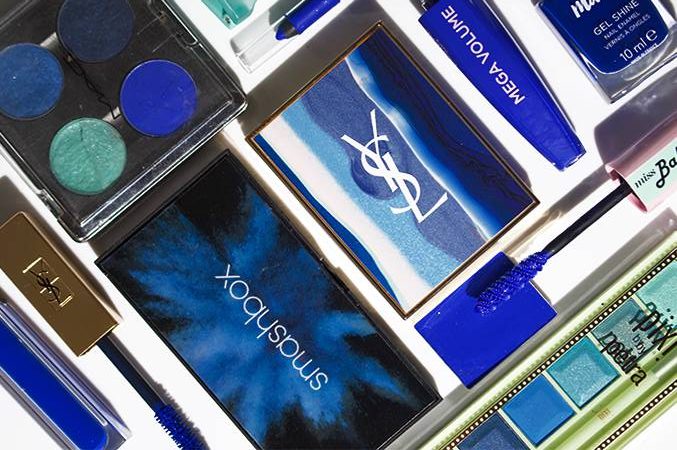 3 Ways To Wear SS18 Biggest Beauty Trend
You just have to look at the Fall runway collections from last year to know there was a resurgence in blue eye makeup. Makeup artist Thomas de Kluyver created a "minimalist" muted blue across the lids at Boss Ready-To-Wear 2018.
Elsewhere the catwalks were a sea of blue tones displaying a variety of artistic applications, seen at Tibi, Jeremy Scott and Caroline Herrera to name a few.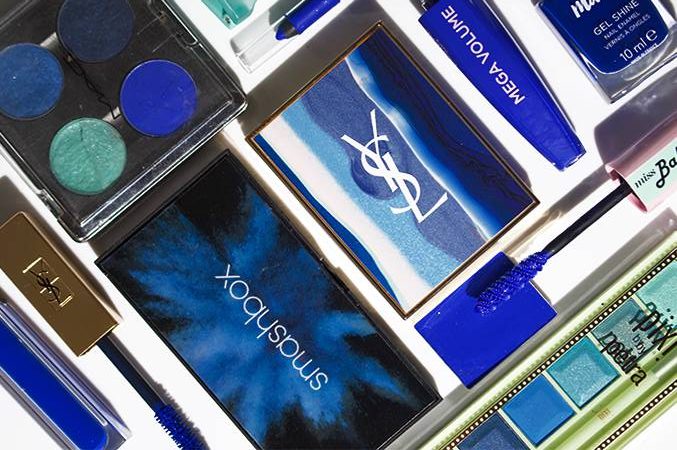 Even beauty mogul Kim Kardashian West –  aka Queen of nudes  (ref.eyeshadows)   launched a collection with Makeup Artist Mario Dedivanovic which featured a show stopping blue eyeshadow. Kim mentions in her Instagram picture her hesitation of using colour however makes it look simple and sophisticated.
I admit, being an 80s child there are several references that circle my mind when I reach for the blues. Pat Butcher's chalky shade applied from lid to brow is memorable, as is a friend of the family who still, to this day wears blue in her waterline and lower lashline. Day in. Day out. 365.
However formulas improve and old trends are given a modern twist, thus giving us the freedom to be as artistic as our painterly hearts desire.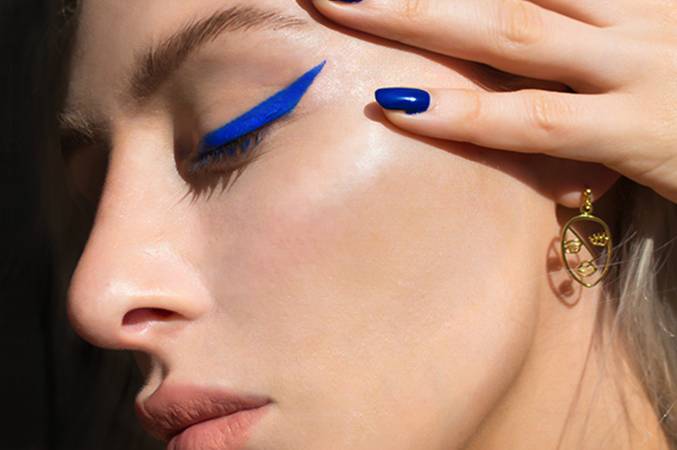 My classic, signature beauty look is a heavy winged eyeliner – think thicker than a 40s flick less than a Winehouse one. It's a shape I'm comfortable with so swapped my safety shade of noir to a bright IKEA blue. P.S can I trademark that?
Achieving it is easy, I used the Pixi endless silky eye pen in Cobalt Blue. Don't be confused, it's not actually a pen, it's a pencil with a very opaque, densely pigmented tip that sets. And stays!
I love these as they work well smudged (but work quick) or as a graphic line. The colour payoff is consistent and the gel formula means it glides with ease.
Pixi beauty is one of my favourite brands as although they champion the "better version of you" glowing, no makeup, makeup, they also cater to those wanting to experiment and play with colours without compromising on quality.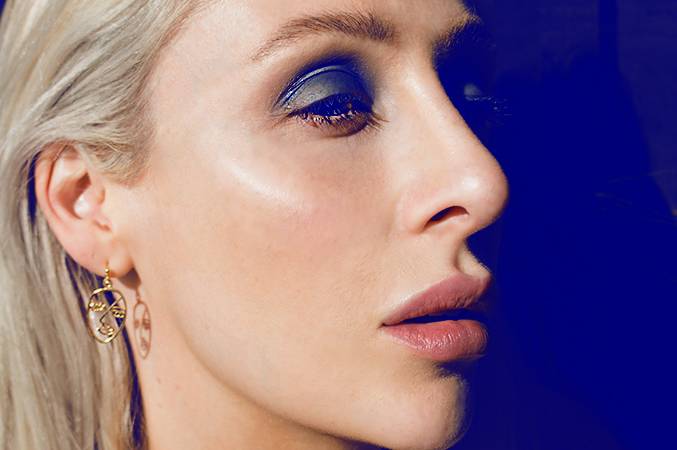 If you're just dipping your toes into the primary palette end of the makeup spectrum, you may find a single wash of shadow is more for you. Take any shade of blue or customise your own – heck you may as well – and sweep over the entire lid and soften into the socket. I used Nars Outremer which is a true matte blue (however when on the eyes looks a little more indigo) smoked out into a soft bronze shade.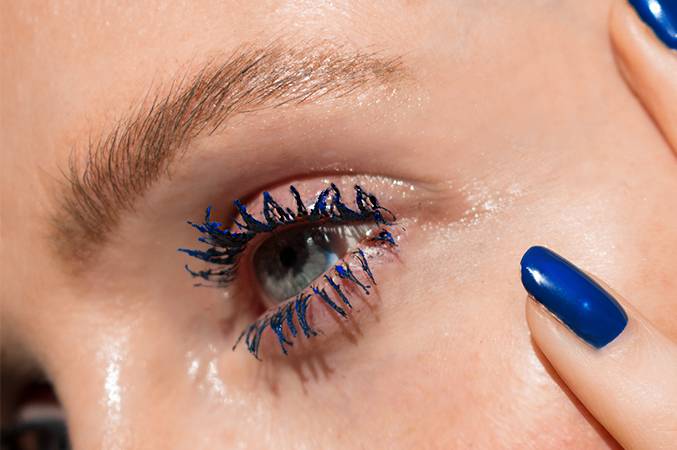 Looking to the runway and past editorials, I was inspired to create a bold spiky lash look, which (may I add) I actually wore for the Johnson & Johnson Beauty Awards where we won Best Beauty Blog 2018! whoop.
I digress…
I went for an all black outfit and thought lets go wild with painted cobalt blue lashes.
If you have tried coloured mascara and wondered why it looks a little dull or more translucent than you hoped, there's a trick to it. There's a similar method when wanting to make an eyeshadow "pop". You apply black first. No, it doesn't have the same concept as wearing black in the sun, it's not going to absorb the colour as you may expect, it actually works as a base to add density, so that you get the full intensity of the shade on top. Same applies to mascara. Layer your usual black than once dried add a coating of your chosen coloured mascara. I used YSL Vinyl Couture in number 5. If you want a bright drugstore version try L'Oreal Miss Baby Roll in Indigo.
Shop These Beautiful Blues


Photography and makeup – Carly Musleh.