This month Maxitone* are giving you the chance to be the face of Maxitone for 2013. All you have to do is pledge your thanks to whoever or whatever has helped you reach your goal. It could be you wanted to be able to do a fitness class without stopping and your friends support has helped you do that or maybe you reached your goal for your special day and felt confident in all your pictures. No goal is too big or small, just tell Maxitone how you achieved your target.
Sharing your thank you moment could see you being the face of the Maxitone 2012 Advertising Campaign but not only that if you're successful you'll also get these –
-1 Years supply of Maxitone products
-1 Years gym membership at their local LA fitness gym
-Private training session with Charlotte Ord
Maxitone helps with fitness, a more toned body and the most important confidence.
I did very little training after I had my little boy and this year became more determined to get into shape, my goal isn't to lose weight or be a certain dress size but just tone up my jelly and in almost 2 weeks I'm feeling the difference. Physically or mentally feeling better about yourself is priceless.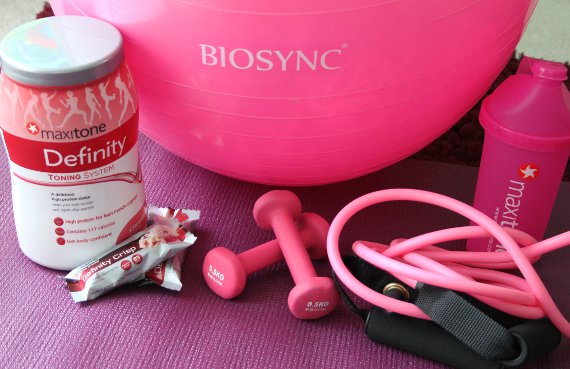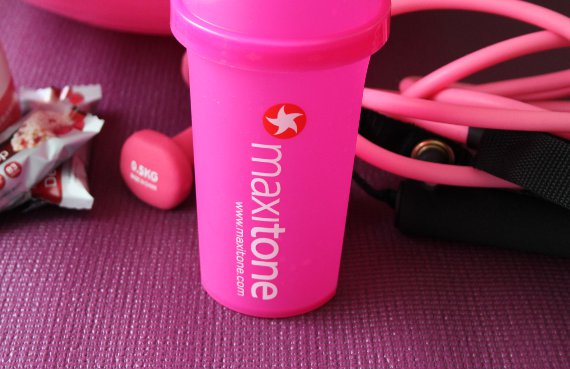 If you're a busy woman and have no time or money for the gym (as it can cost a bomb) then try 25 minute work outs at home and you will feel the difference. I have been doing lots of work with resistance bands and the gym ball whilst drinking the Maxitone strawberry drink afterwards and can feel a change especially on my hips. Don't underestimate those gym balls!
Entries are open now so go enter