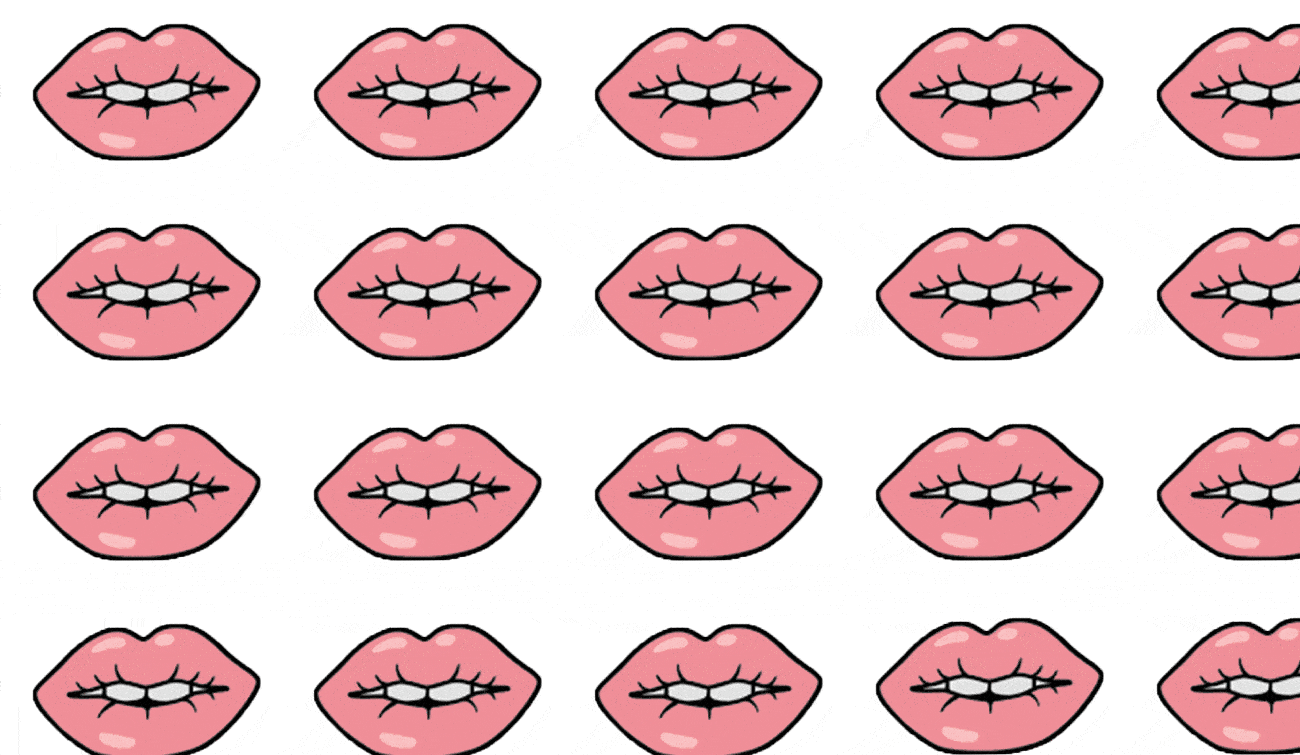 Why You Should Ditch Lip Scrubs Now!
Dry lips are the bane of my life, they've worsened with age and nothing I use seems to help. Some products temporarily relive the dryness but nothing tackles the peeling. I've found they are especially worse in Winter but can also dry out easily in the Summer, despite applying my balms like some Burts Bees fiend.
Is it dehydration? do I have a virus? am I out of balance? often, sometimes and according to Ayurveda, yes, my Vata dosha is off.
However, even when I drink more water and generally feel great, I still have these large dry patches that cling to lipstick and lift. The result is unsightly and skin biting becomes a habit.
So the solution is scrub away the dead skin right?
Actually no, a lot of these lip scrubs are too abrasive and cause damage to the skin on the lips. I swapped my mechanical exfoliant for a chemical one years ago, so why was I still using something so rough on my lips when the skin there was more delicate than the face?
Then I found out about a lip mask that wasn't abrasive, didn't contain kernels or lure me in with a bubblegum taste. It was quite clinical looking and promised to plump and smooth without damaging the skin with physical exfoliation.
Interesting, I thought. Let me give it a whizz.
In its generous 30g pot lies a thick, white cream and is accompanied by a small spatula encased in a pouch. It's all very luxurious.
It claims to exfoliate, hydrate and plump in just 3 minutes so naturally I'm keen.
I apply a thick layer to the lips with the spatula and feel a similar sensation to Emla cream – a numbing agent used to ease the pain of needles etc. I feel a mild tingling which is caused by the Papaya Enzymes gently exfoliating and possibly the peppermint bringing the blood to the surface.
After 5 minutes I wipe it off and my lips do actually appear a little fuller. My top lip is particularly noticeable, it looks lifted somehow at the cupids bow. Not only that, they feel incredibly soft and moisturised but not just superficially moisturised, they feel nourished.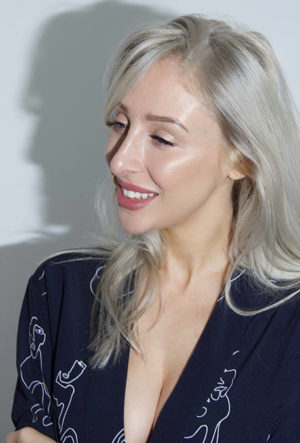 I apply the balm post mask and keep rubbing my lips together because they feel so smooth and hydrated.
The balm itself has the perfect texture, it's heavy enough without feeling sticky or like there's lots of product on the lip and to top it off if gives a glossy finish. This too has a peppermint scent and I found that my lip colour looks healthy so I don't apply lipstick and just continue applying the balm during the day.
The result? I'm incredibly impressed and take the them both with me on a shoot to use on the model.
That speaks for itself…
So how do these work?
The Perfect Pout lip mask uses "a state-of-the-art Gel Cream technology that glides onto the lips with a soothing, tingling sensation." Inside there's a cocktail of ingredients from Papaya Enzymes to gently dissolve dry skin, 22 certified organic extracts to nourish and soften the lips, the high and low weight hyaluronic acids hydrate and a patented L-Ornithine Amino Acid, Adipofill'in(R) which is said to naturally enhance the lip volume and fullness.
The KAPLAN MD lip balm seals in hydration, while plumping and protecting lips against sunburn.
Dr Kaplan stated – "one of the golden rules in skincare is whenever you exfoliate the skin; you must for it with hydration.This is necessary to nourish and protect the fresh new skin cells"
The ultra-hydrating formula has a combination of Hyaluronic Filling Spheres and Maxi Lip patented ingredients.
The MAXI-LIP® – patented tri-peptide helps stimulate collagen synthesis to plump the lip line and contour for an all-natural fullness. The Hyaluronic Filling Spheres™ dehydrated spheres are "micro-injected" into the lip tissues, then re-volumise as they come into contact with moisture.
So basically they're small enough to penetrate then expand, filling any fine lines and crevices in the surface, plumping the area. The texture is a blend of beeswax and sunflower seed wax which creates a soothing feel to the lips, the 22 certified organic extracts nourish and the lip-plumping The MAXI-LIP® and the Hyaluronic Filling Spheres™ provide hydration and fullness.
After one use of the duo I noticed my lips appear healthier and conditioned whilst feeling comfortable and smooth.
These aren't vegan due to the beeswax however all products at KAPLAN MD are 100% paraben, sulfate, gluten, castor oil , petroleum jelly and cruelty free.
Shop The Products

Disclaimer – Most beauty products featured on BeautySauce have sent via PR for consideration. These are all honest reviews and if there is a collaboration between a brand it will always be declared. You will also find affiliate links however this doesn't costs you (the consumer) extra, it means we take a small percentage of the profit the brand makes from the purchase of a product. This then helps us with costs of running this site.