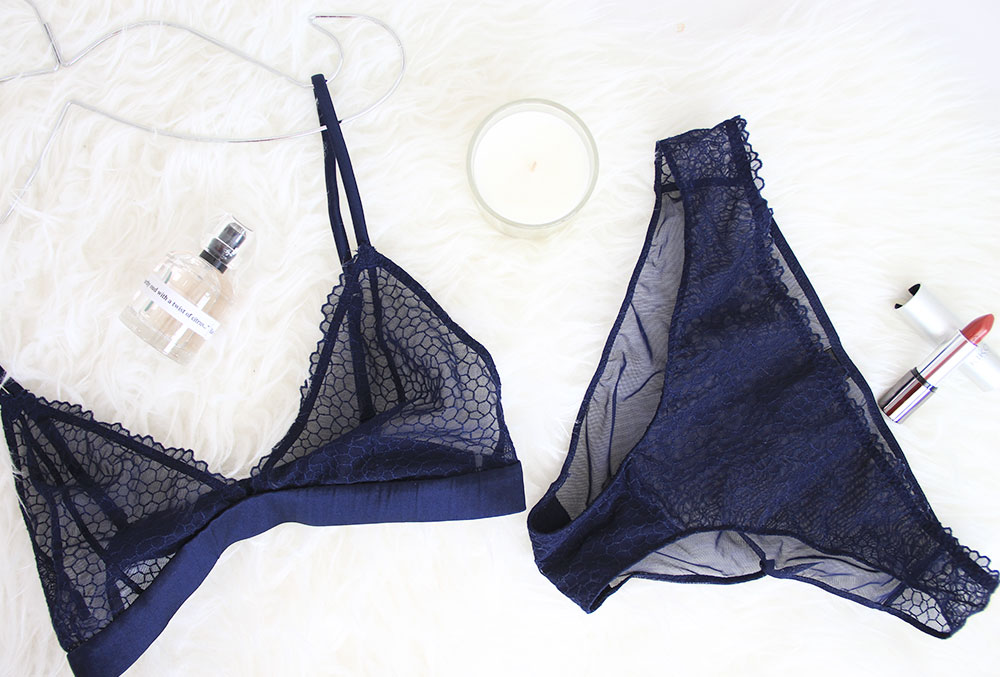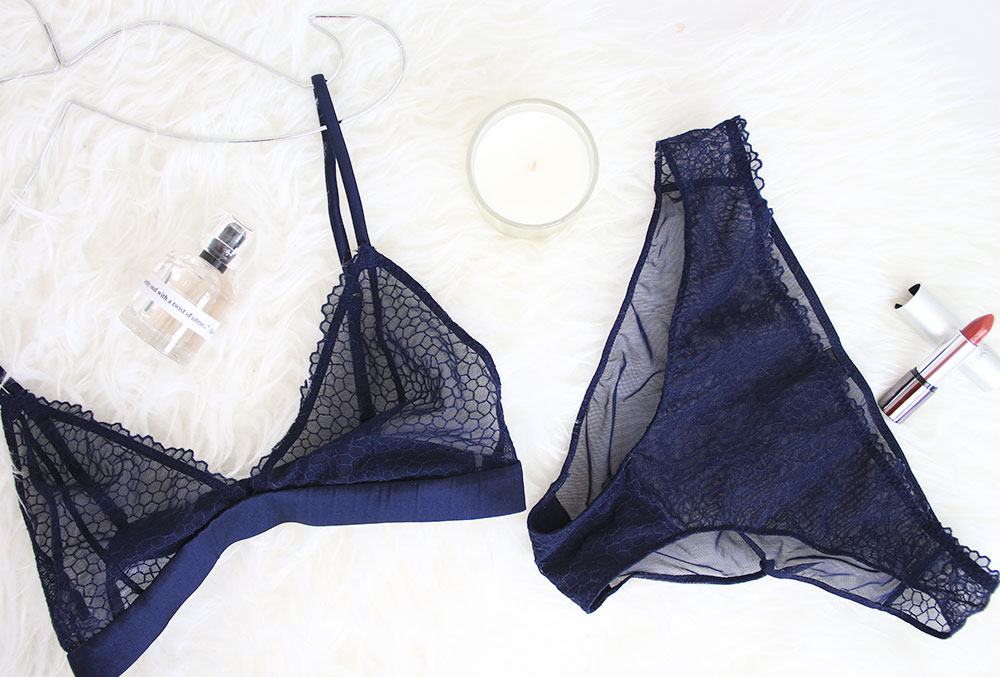 I'm sure you're all aware that today is of course St Valentines day.You've probably had your fill of images on Facebook and twitter by now, but despite the commercialised "love"day, great underwear will always be a wise investment however beautiful bras needn't cost a fortune.
I spent most of my post-teen years choosing comfort over style but that changed massively during my mid-twenties. There's lots of brands doing aesthetically stunning underwear that's equally comfortable, American Apparel is one of them. COS is a store I associate with sweaters however they do some A-mazing lingerie.
This matching set costs around £30. I purchased this while in Dublin paying Euros but on the UK site it's £19 for the top and £12 for the bottoms.
A worthwhile purchased for any day of the year!