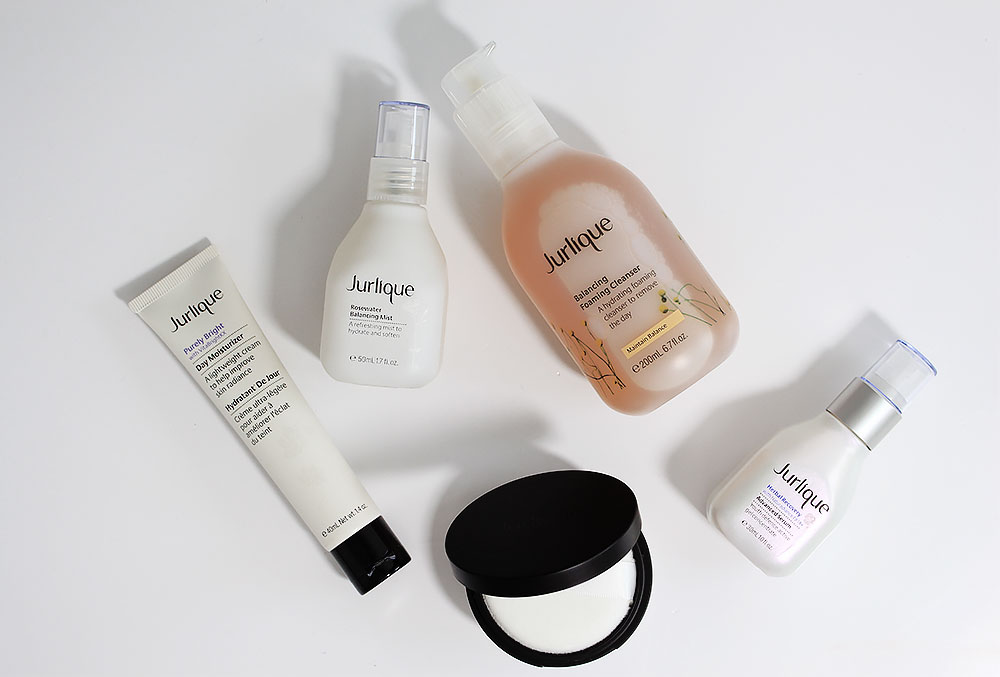 Jurlique Skincare – My Picks
So this afternoon I was a panellist with 5 other beautiful bloggers and Jurlique ambassador Claire on a Google+ hangout. It was lovely to have Jurlique fans, fellow skincare loves and beauty enthusiasts come along to watch and ask questions. We spoke about our own skin types and what we're currently using, how we've improved our skin and gave tips on healthy eating and hair care!
It was great to see everyone so passionate about looking after their skin and genuinely excited to chat about the products with Claire.
In case you guys missed it I wanted to show some of my favourites in the Jurlique range and what is included in my current regime.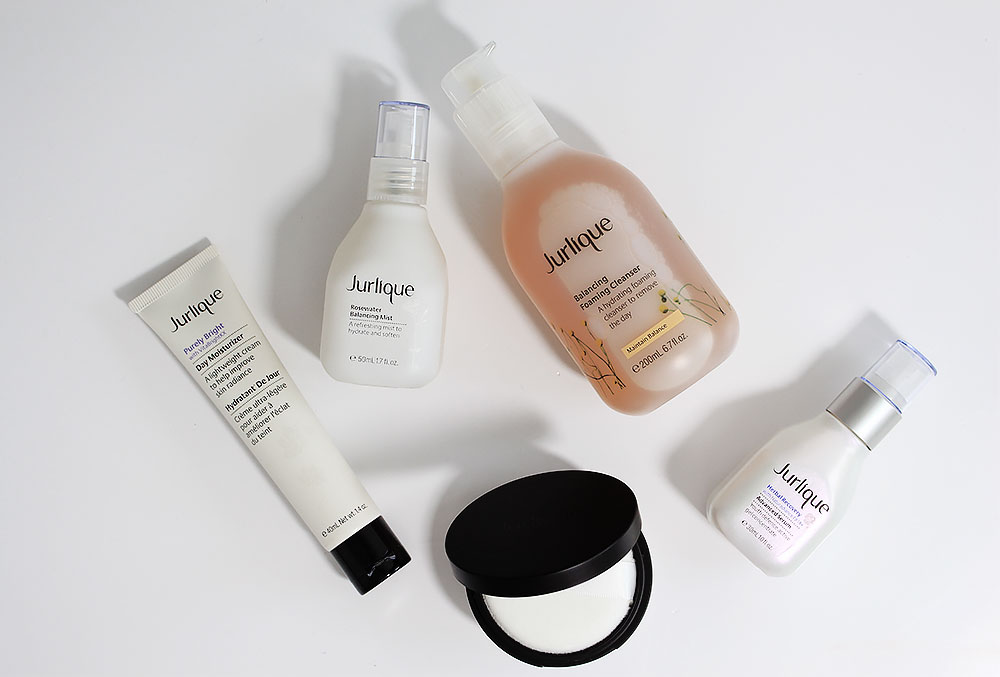 Jurlique Balancing Foaming Cleanser*
Unlike most foaming cleansers this didn't leave me feeling stripped and dry. The refreshing scent is uplifting, and the grape seed oil and honey make this moisturising as well as anti-ageing. It lathers a little but nothing soapy, it's more of a creamy lather that I then remove with a muslin cloth. I tend to use this more on a morning as it is very light and awakens the senses.
Jurlique Rosewater Balancing Mist*
This beautiful exilir contains 4000 handpicked rose petals – if that isn't luxury I don't know what is!
It's great to use under and over makeup and hydrates the skin as well as preparing it before the next step. It cools, calms and balances the skin, and not only that, the scent is relaxing too, making it the perfect item to carry whilst travelling.
If you're looking to add serums to your routine but worried about the heaviness then you may like this, it's very light and sinks into the skin without leaving reside. What I like is that skin still feels soft and very smooth as though there is a primer on there, so it is a great base for makeup. This anti-ageing serum is packed full of oils and plant extracts to protect and nourish the skin.
Jurlique Purely Bright Day Moisturiser*
This is a light day cream that works by brightening the skin creating a healthier complexion and working on minimising the appearance of dark spots.It contains lots of botanical extracts and sodium hyaluronate making this hydrating and protective against the skin damaging free radicals. Just as a note,  this does have a stronger and more floral scent than the rest, it reminds me of Lilys when they bloom.
Jurlique Rose Silk Finishing Powder*
This powder smells incredible and is invisible on the skin, so it tackles unwanted shine but doesn't leave a white cast, especially on those with darker skin tones. One of the beauty panelist had a gorgeous deep skin shade and said it sits translucent on her skin and doesn't give her that ashy finish like other setting powders as it is talc-free. We learnt some other interesting uses for it today, so as well as the mattifying feature it can also be used as a dry shampoo if you don't have time to wash your hair at the gym or more commonly at festivals.
Hopefully there'll be another hangout soon, if there is I'd be sure to send you all the info!