It's Got2b Straight!
Summer means unruly hair for many of us and the ultimate quest for straight sleek tresses. Unfortunately this can cause damage to the cuticles along with heat from the hair tools, sun and sea – well it is holiday season!
Got2b have created their Play it Straight blow dry kit that tames frizzy unruly hair by smoothing and sealing in 2 simple steps thus creating perfectly straight hair that lasts up to 10 washes!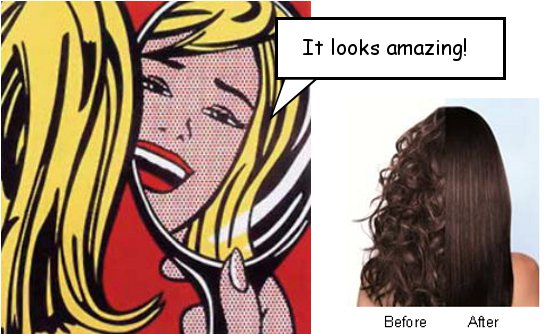 It works by combing the product through the hair which contains a protein that loosens the bond that makes hair frizzy. As well as caring and conditioning the hair the formula seals in lasting smoothness to create a weightless, humidity resistant barrier to frizz.
Achieving this sleek smooth finish couldn't be easier you can smooth and seal in two simple steps, here's how.
Smoothing
1.Shampoo hair without massaging the scalp.
2.Towel dry and comb then section into 4 pieces and secure with clips
3.Using gloves apply serum to each section making sure to comb through the hair thoroughly
4.Once all sections have been covered let the serum process for 20 mins (25 for thick hair)
5.Comb 3-4 times to ensure it is straight
6.After 20mins rinse with luke warm water but don't shampoo!
Seal
1.Repeat the same steps as above but with the sealing cream and let it process for 10 mins.
2.Comb the hair again, 2-3 times
3.Rinse hair but don't shampoo, condition if needed.
To finish
Blow dry the hair straight using a hairdryer and round brush making sure to use the nozzle pointing down along the hair shaft this will keep hair extra smooth. If you want polker straight hair use hair straighteners
Beautiful straight hair for up to 10 washes.
got2b play it straight is priced at £6.99 RRP and available now from Boots, Superdrug, Asda, Savers and Amazon.
Visit the Facebook page