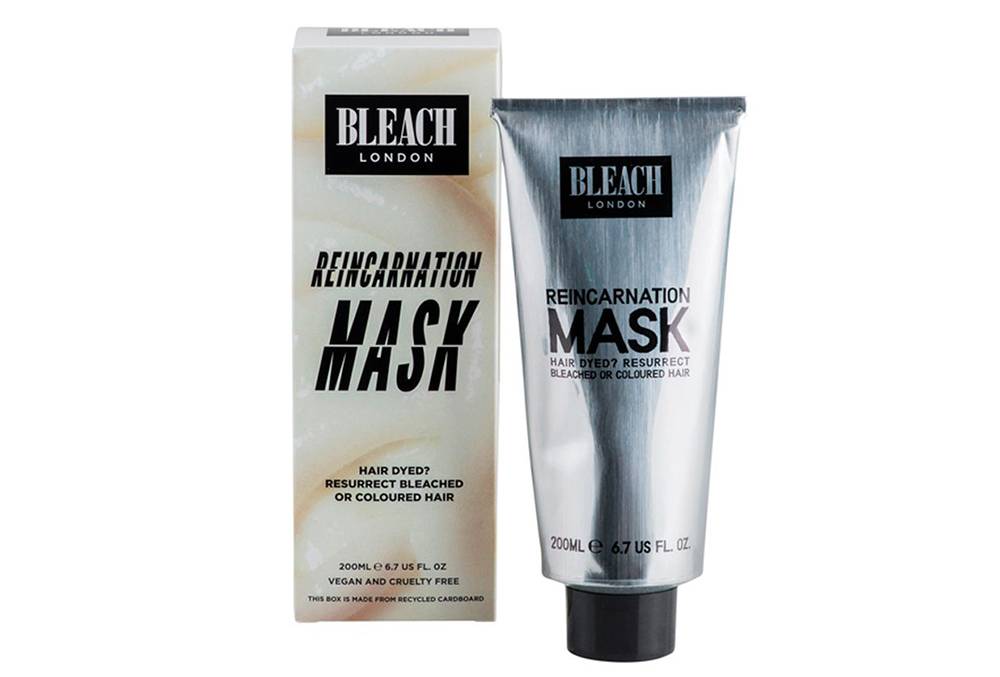 Is The Bleach London Reincarnation Mask Worth The Hype?
After seeing how highly this product was rated I decided to put it to the test. Being a bleach blonde means my hair is damaged and stripped within an inch of it's life. Thankfully I don't have much visible damage however it is dry and in dire need of some nourishment.
Feeding from within is naturally the best way to healthy hair, skin and nails, so I apply this to my diet however the appearance and condition of the hair once coloured is something that needs attention using products.
For £6 there's a hefty 200ml worth of conditioner in a malleable foil tube. Its recommended to apply to shampooed hair and leave for 10-20 minutes in a towel. With many containers hair feels immediately smooth after applying but this didn't have the same effect. It was easy to detangle when wet but it didn't feel silky to touch, I left the hair to dry naturally and it remained knot free, bonus, but once air dried it lacked the condition I expected.
I've found it feels a little dry in texture however it does look in better form and has shine. I also noticed there's no split ends so perhaps it's temporarily sealed the cuticle?
For the price it is value for money, It has 5 star reviews from a good number of customers so it must be working for a lot out there. I would award it a 3 star, my hair has felt better from cheaper products but cost per ml it's a reasonable purchase and does improve the look of the hair.
Purchase from Boots in store or on-line