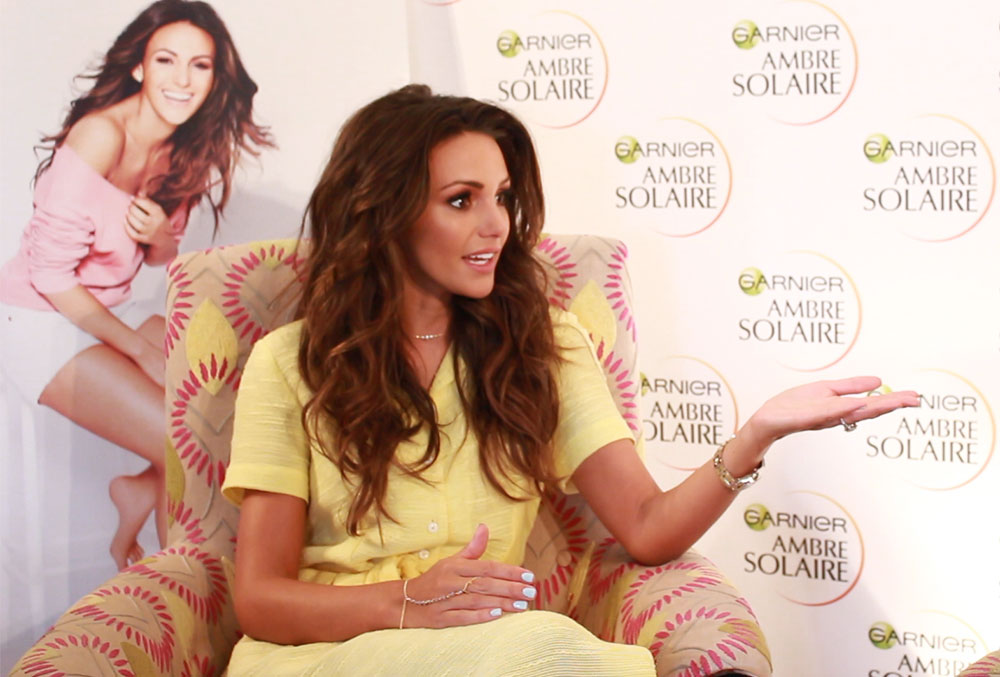 Interview: Michelle Keegan For Garnier Ambre Solaire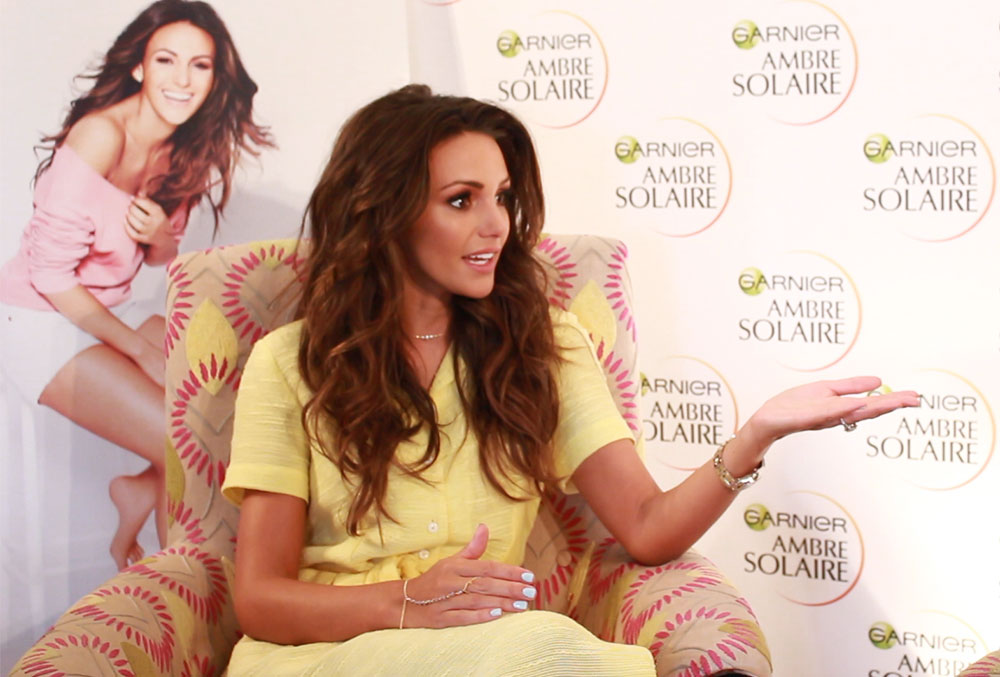 It gives me great pleasure to be able to bring you my interview with Michelle Keegan, the brand new ambassador for Garner Ambre Solaire!
We talk about her new role, tanning tips, makeup favourites and how she copes on a bad day.
Here's some snippets…
How do you feel about being the brand new ambassador for Garner Ambre Solaire?
It's one of them where i feel like I have to pinch myself, I feel so priveledged, I've always been a fan of Garnier anyway and I've always used their Ambre Solaire self tan so I feel very, very privileged.
If you have tanning mishaps what do you do?
What I would do is keep covering up, until it goes or I'd keep moisturising lets a self tan moisturiser, day to day moisturiser that I would keep putting on, I wouldn't tan again but I'd moisturise and there's a little bit of self tan in there.
What is your guilty pleasure?
I love cookery programs and right now, obviously, because I'm getting married this year I've been watching a lot of Don't Tell The Bride, I'm obsessed!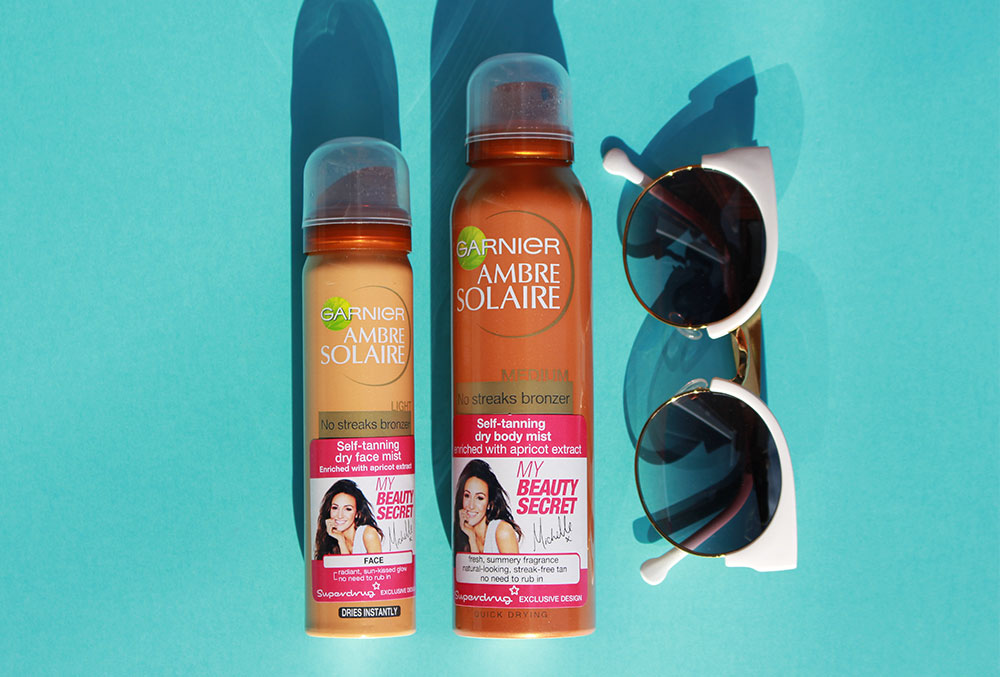 We also chat about treating blemishes and what Michelle's hair secrets are and what her 5 minute face would be so make sure check out the video.
Shop some of Michelle's favourites

Visit www.garnier.co.uk for more information
Photographed by David Venni for Garnier Ambre Solaire No Streaks Bronzer Self Tan Range
The video was sponsored by Garnier Ambre Solaire.