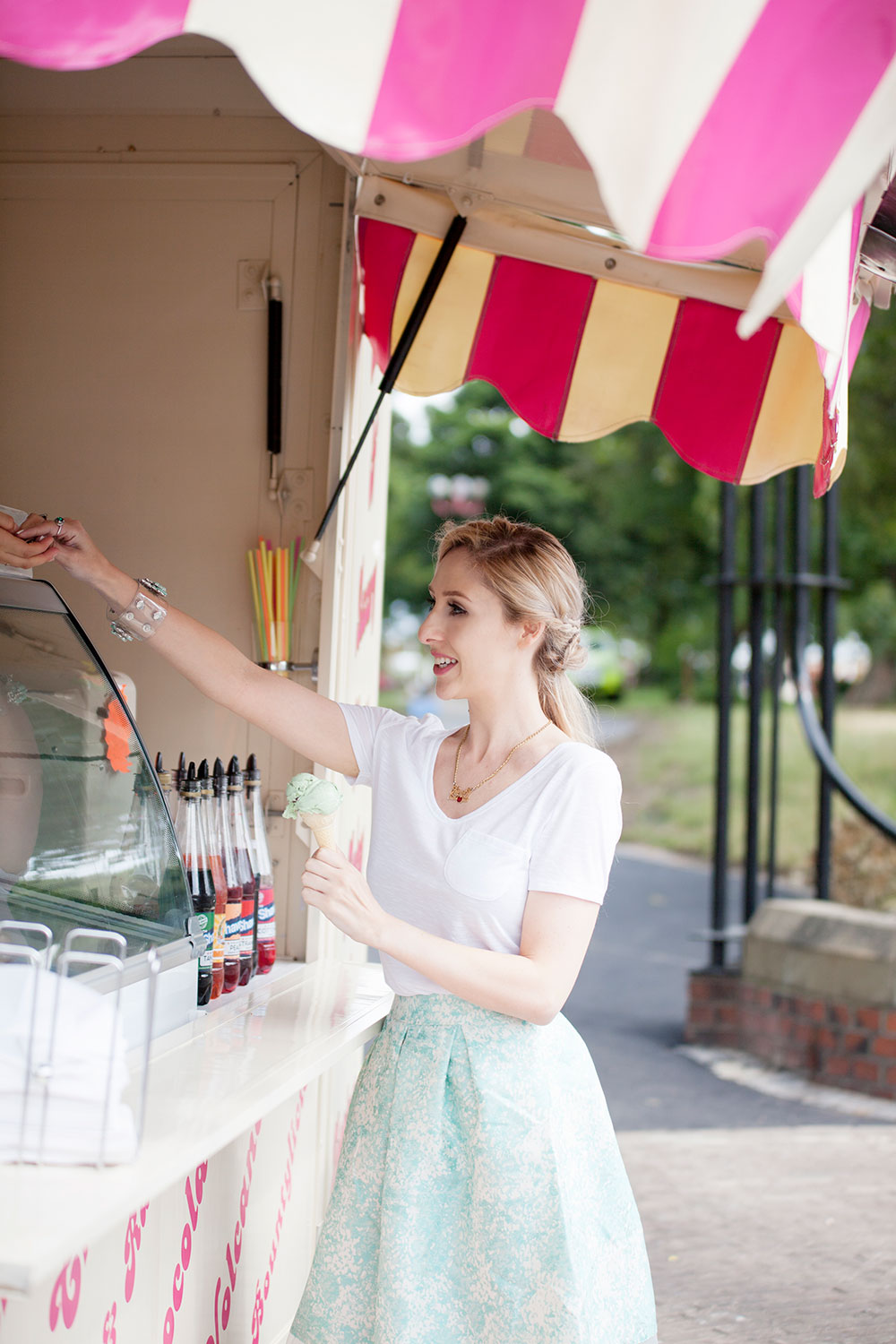 The Inner Carrie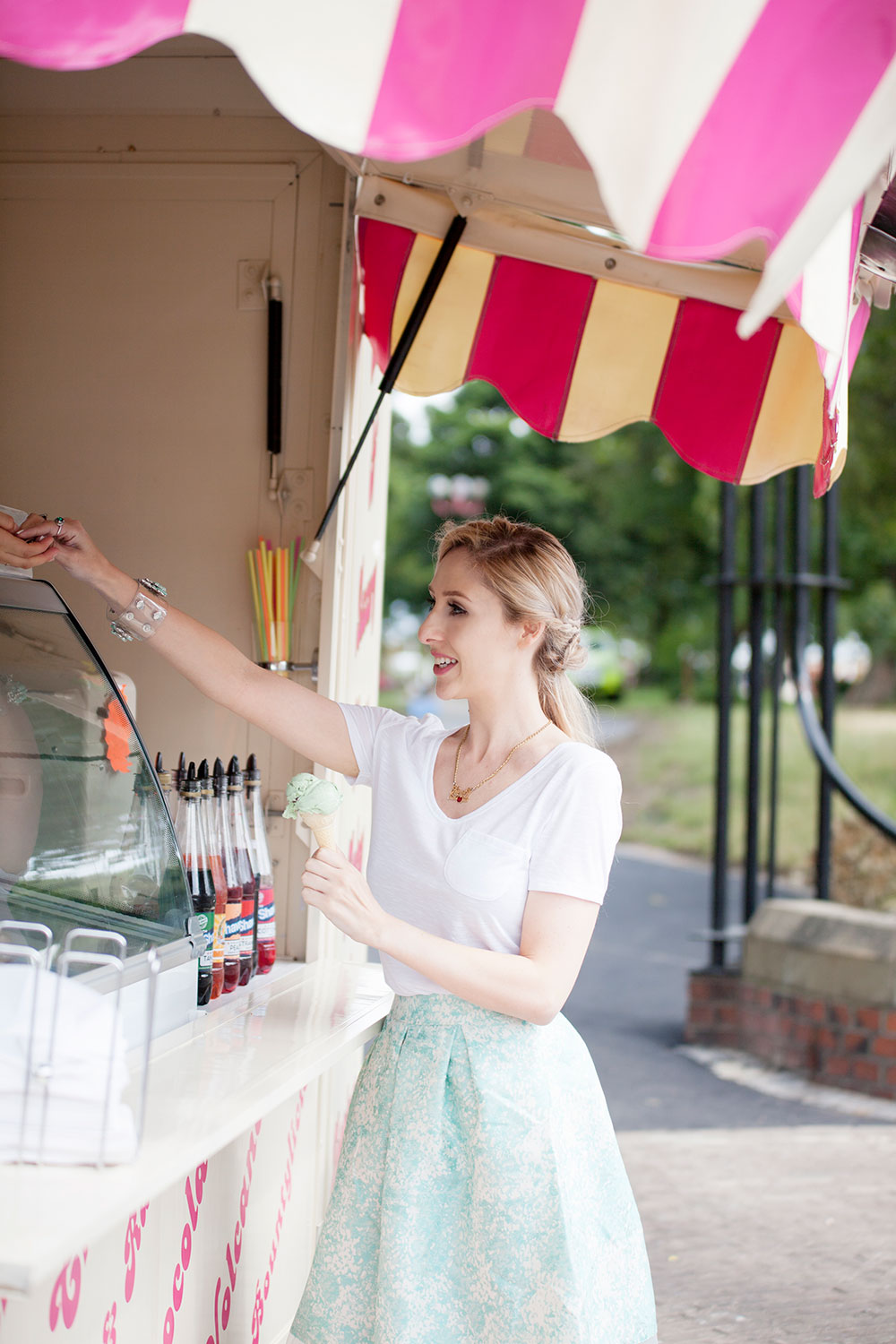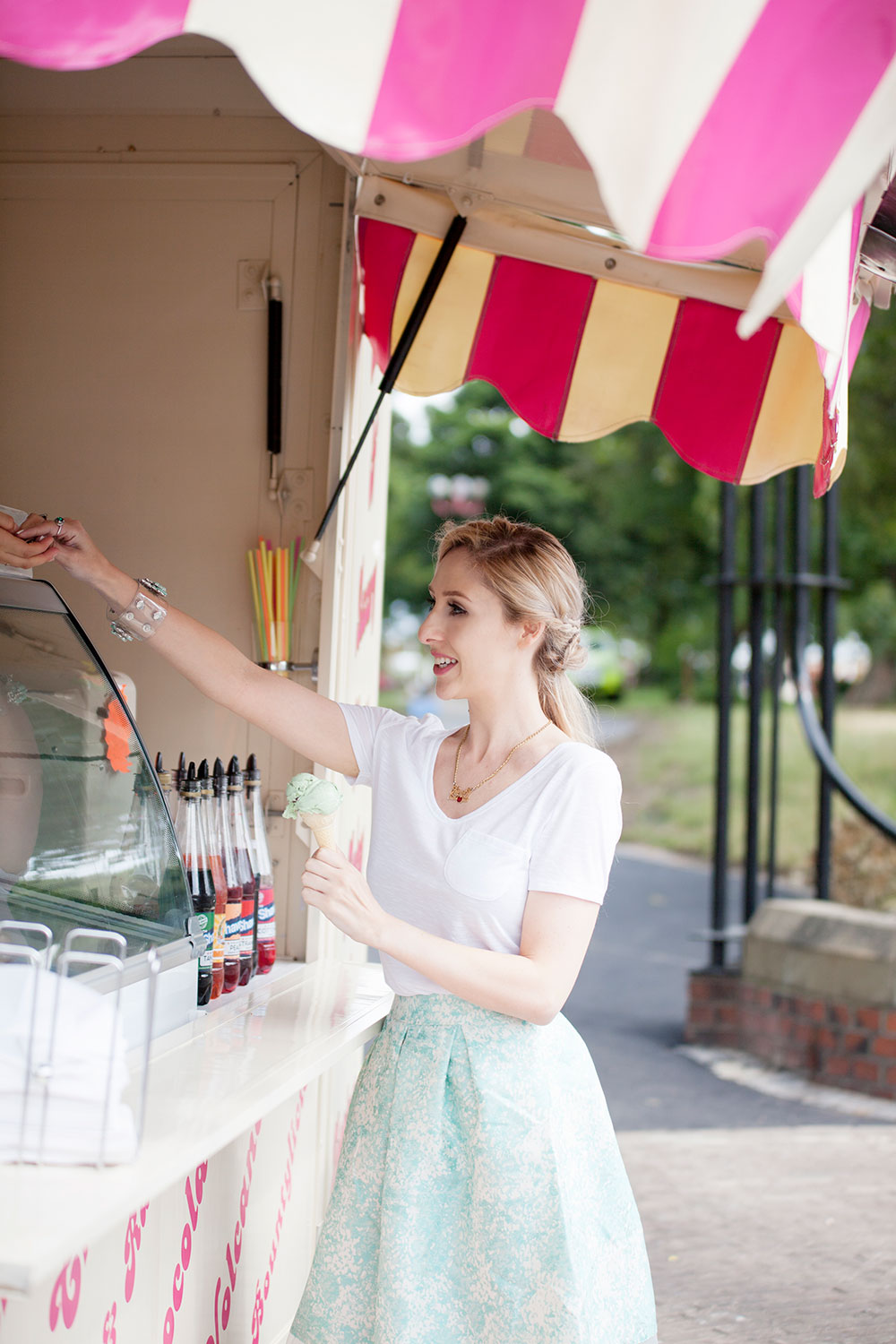 Like a lot of girls I have that burning desire to walk down the street in a little Carrie Bradshaw number with bags of confidence and heaps of sass. When it comes to it, I often chicken out. Full skirts and oversized accessories aren't really my thing, I like them on other people but not on me. I said.
Looking on the ASOS site I saw this skirt ( which is now on SALE!! YES I'M SO MAD) and a little voice taunted "do it, do it" -really pushy it was! ha. So with a shrug of the shoulders I bought it thinking I'll return it if I don't like it. Now as I'm not fully acquainted with the A-line look I wasn't sure what sizing to get, they usually swamp my short frame so I decided to go for a size smaller which fit just right. (said Goldilocks)
Shoes can be tricky with a mid length skirt and short calf ratio, anything other than strappy sandals wouldn't look right so I invested in some white ones from Missguided for a bargain £24.99.
Top wise, a vest, shirt, cropped top or as I chose a plain white tee, would work with this skirt. Mine was a new purchase from NewLook which I'm pretty happy with, ASOS also do a nice basics section if you're looking for plain everyday items.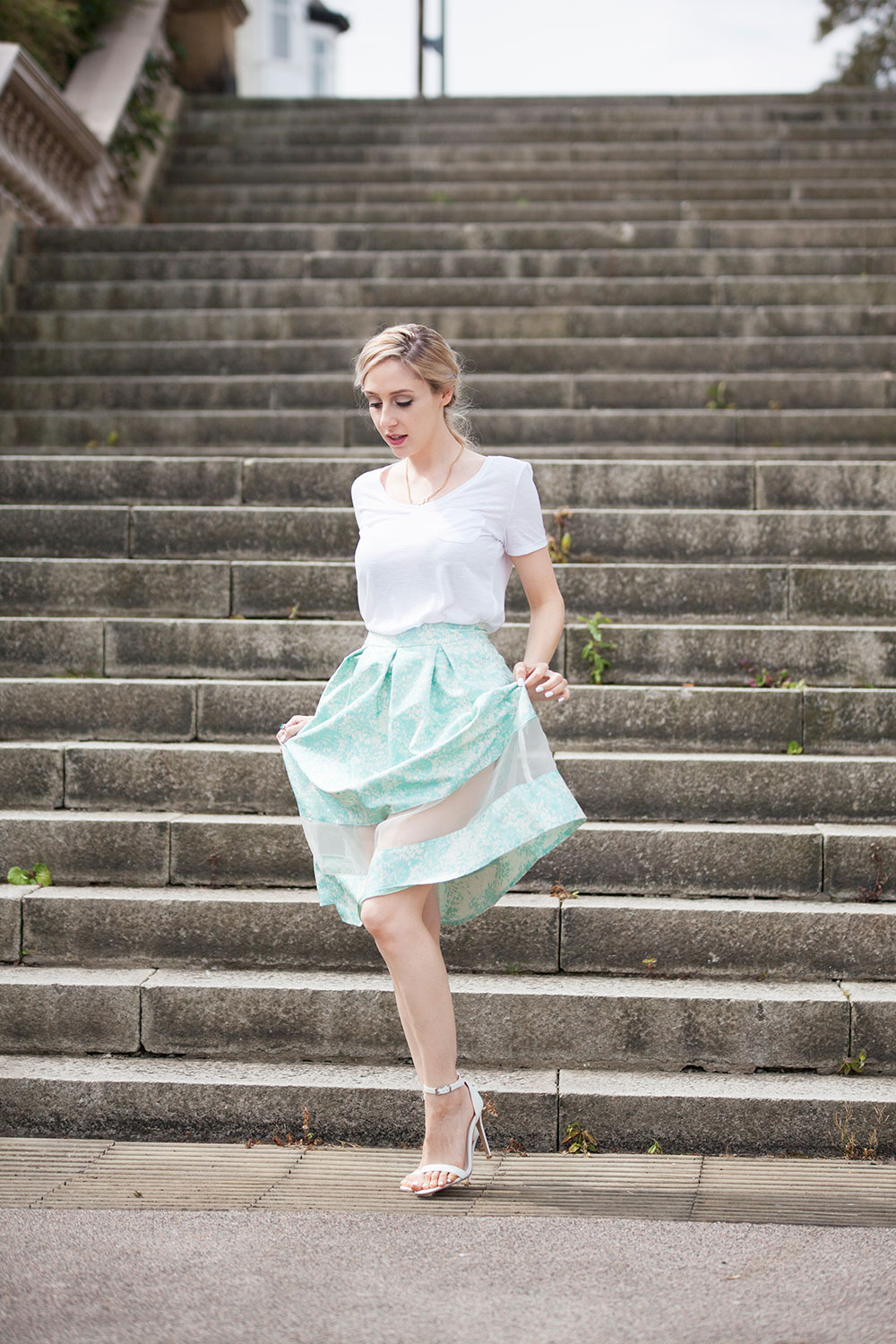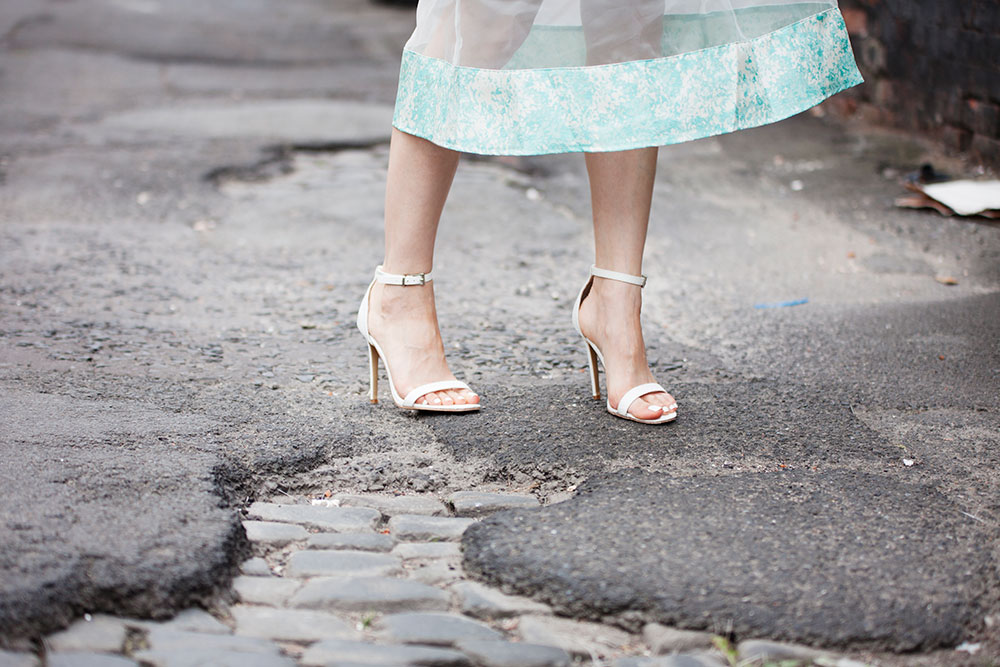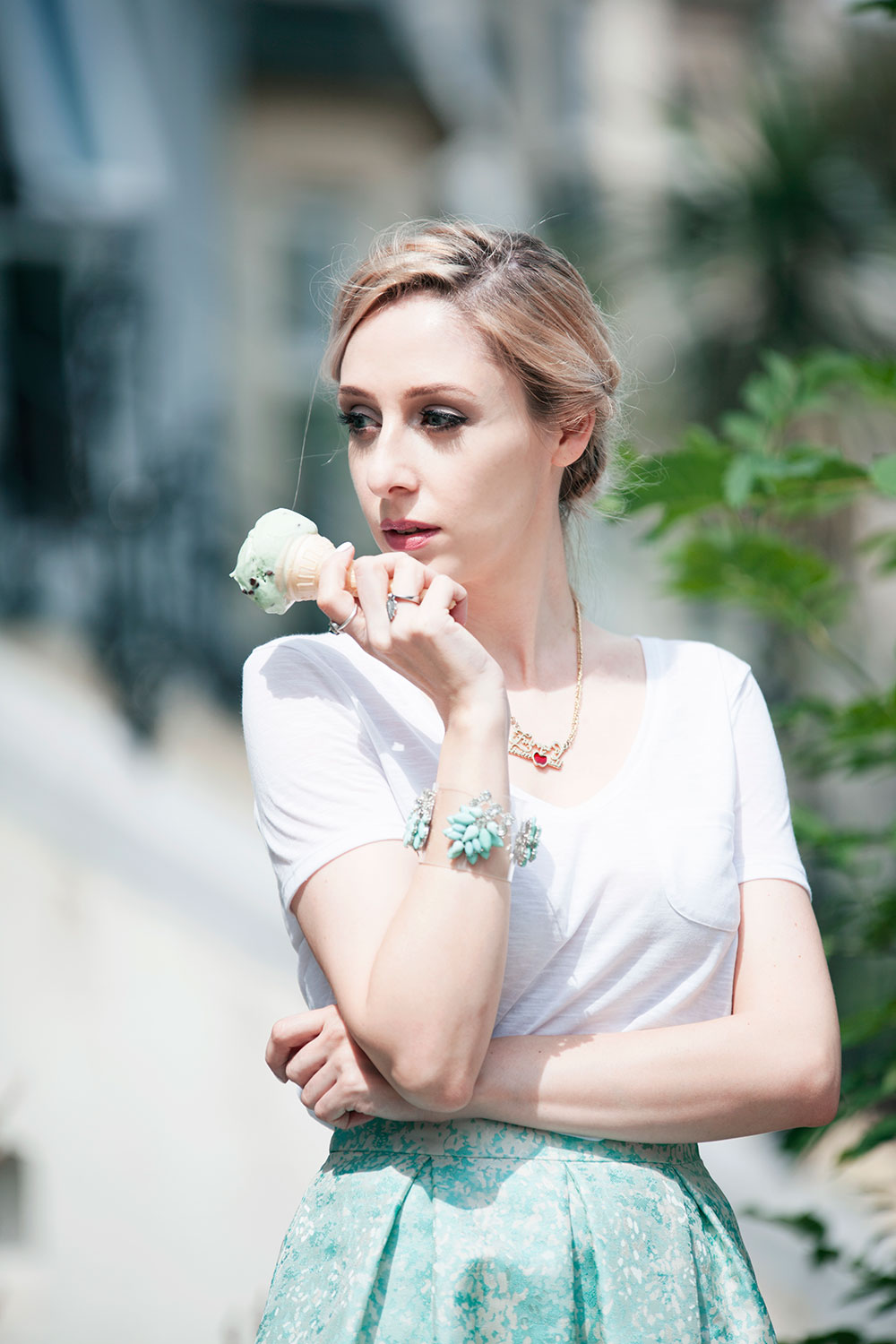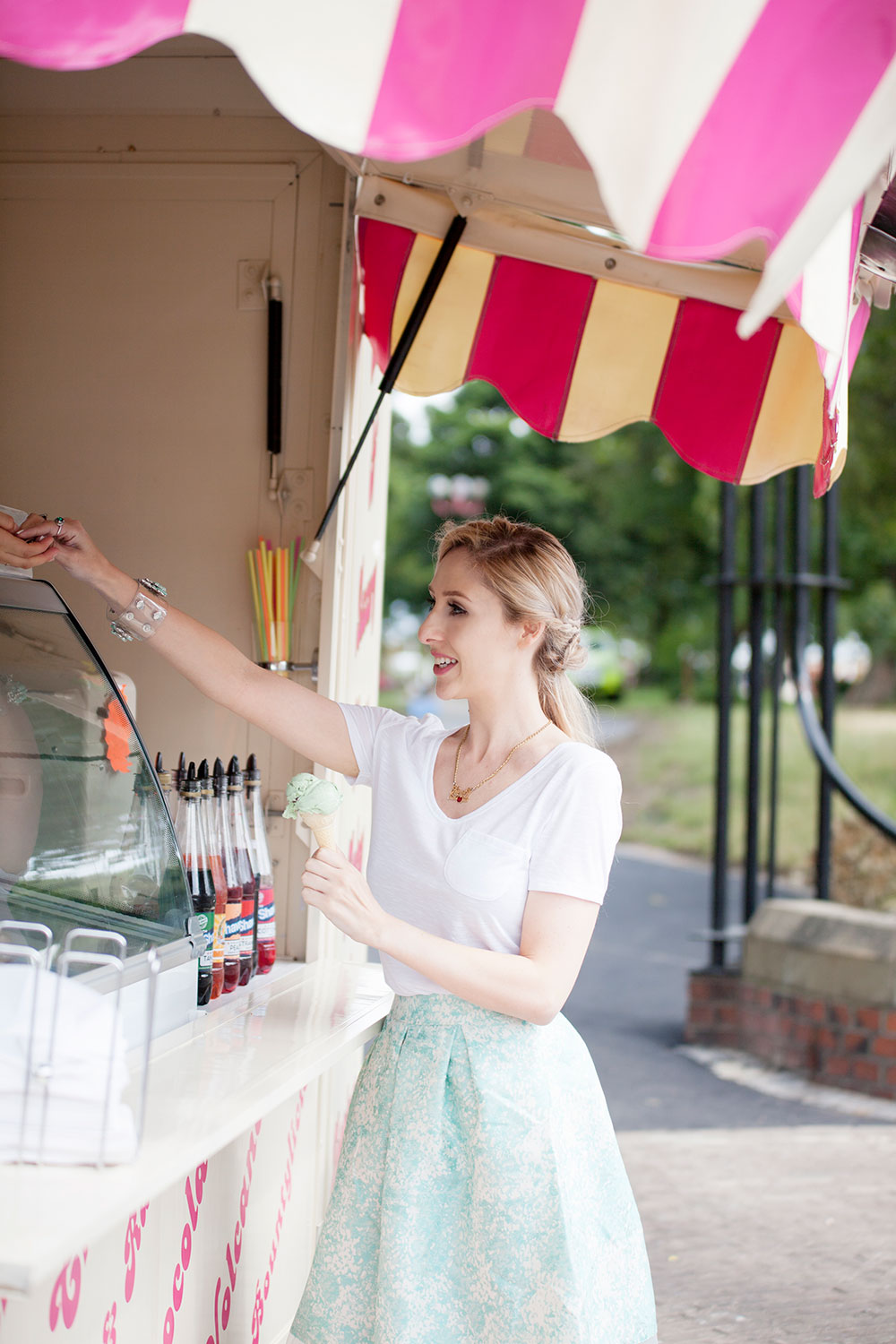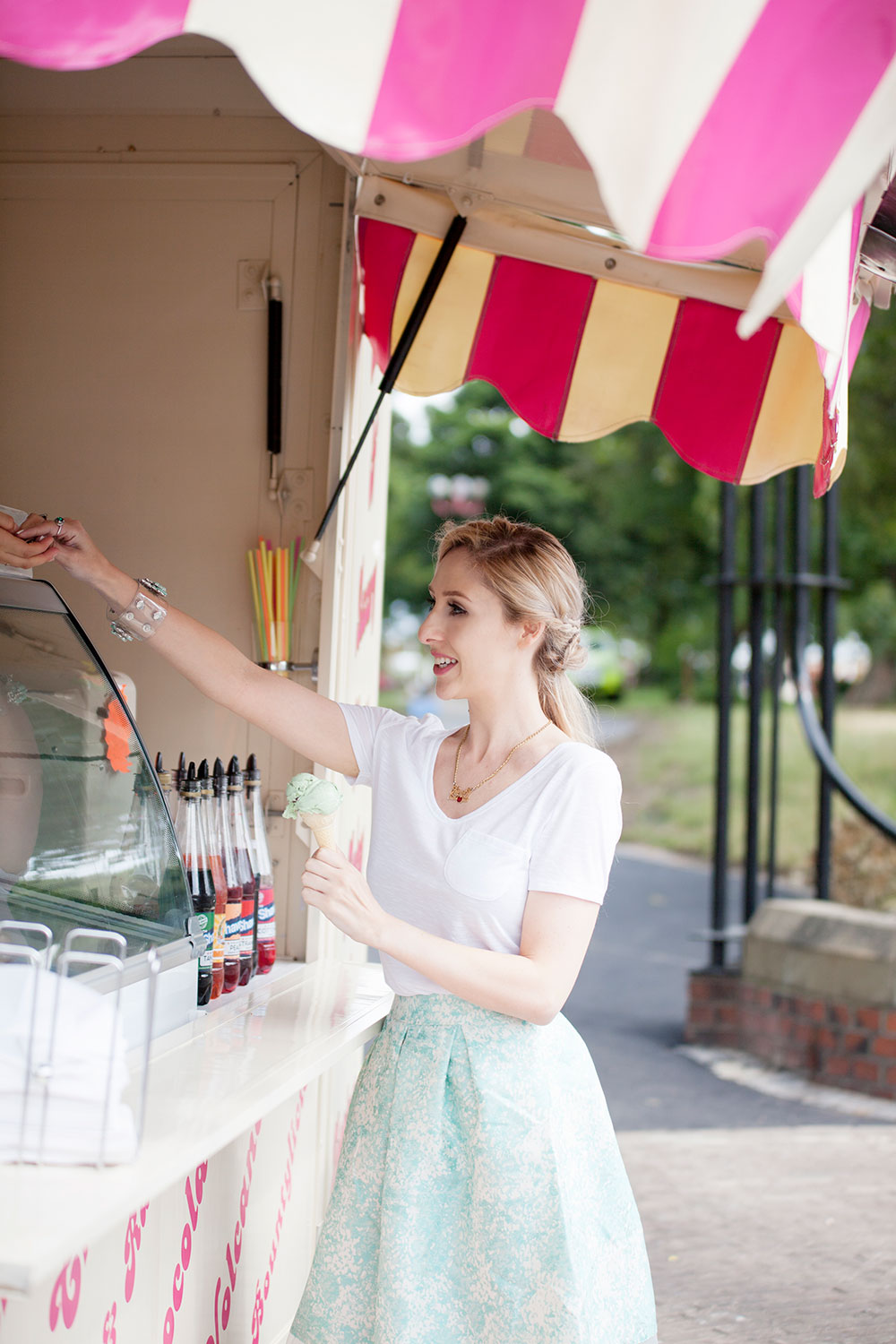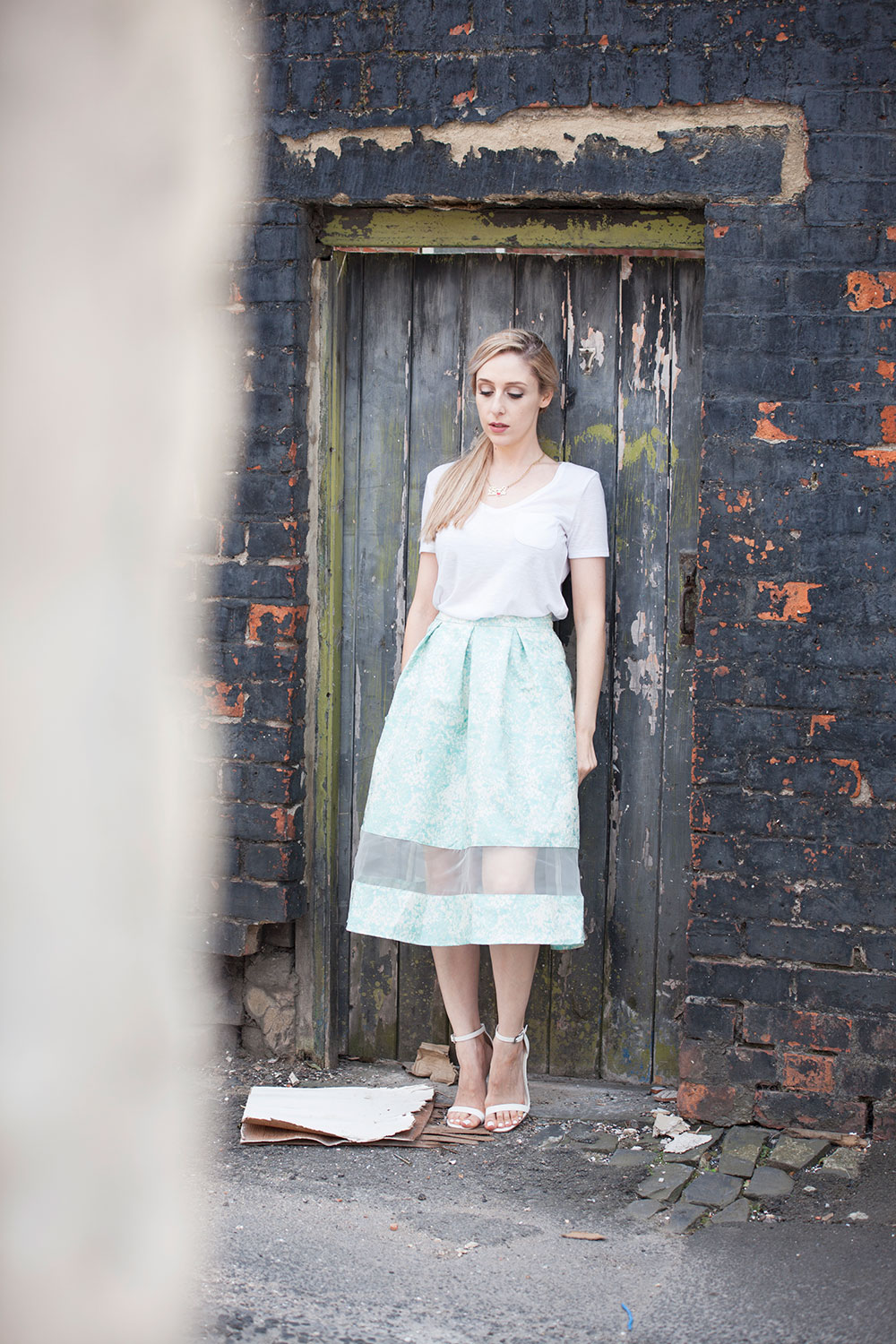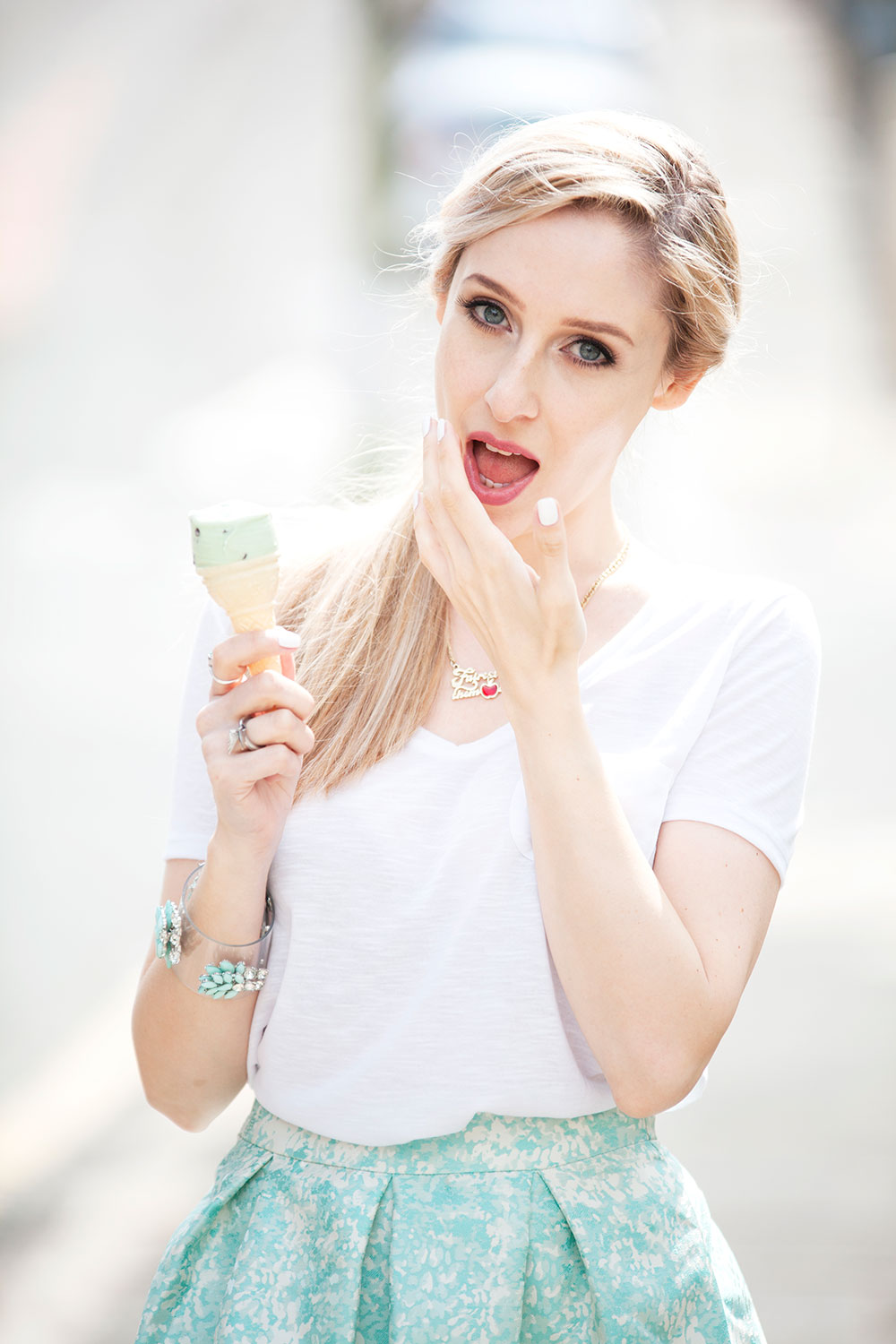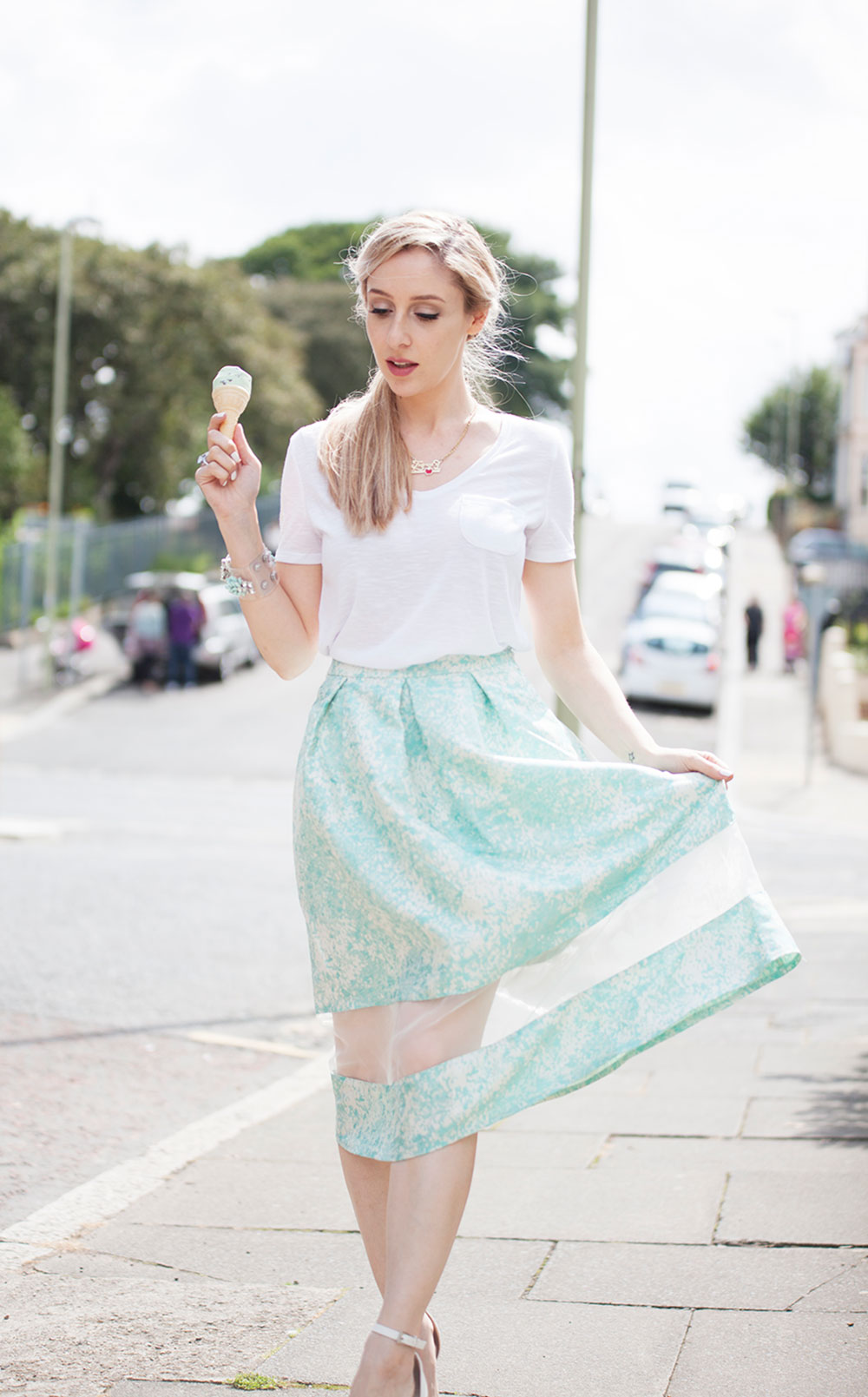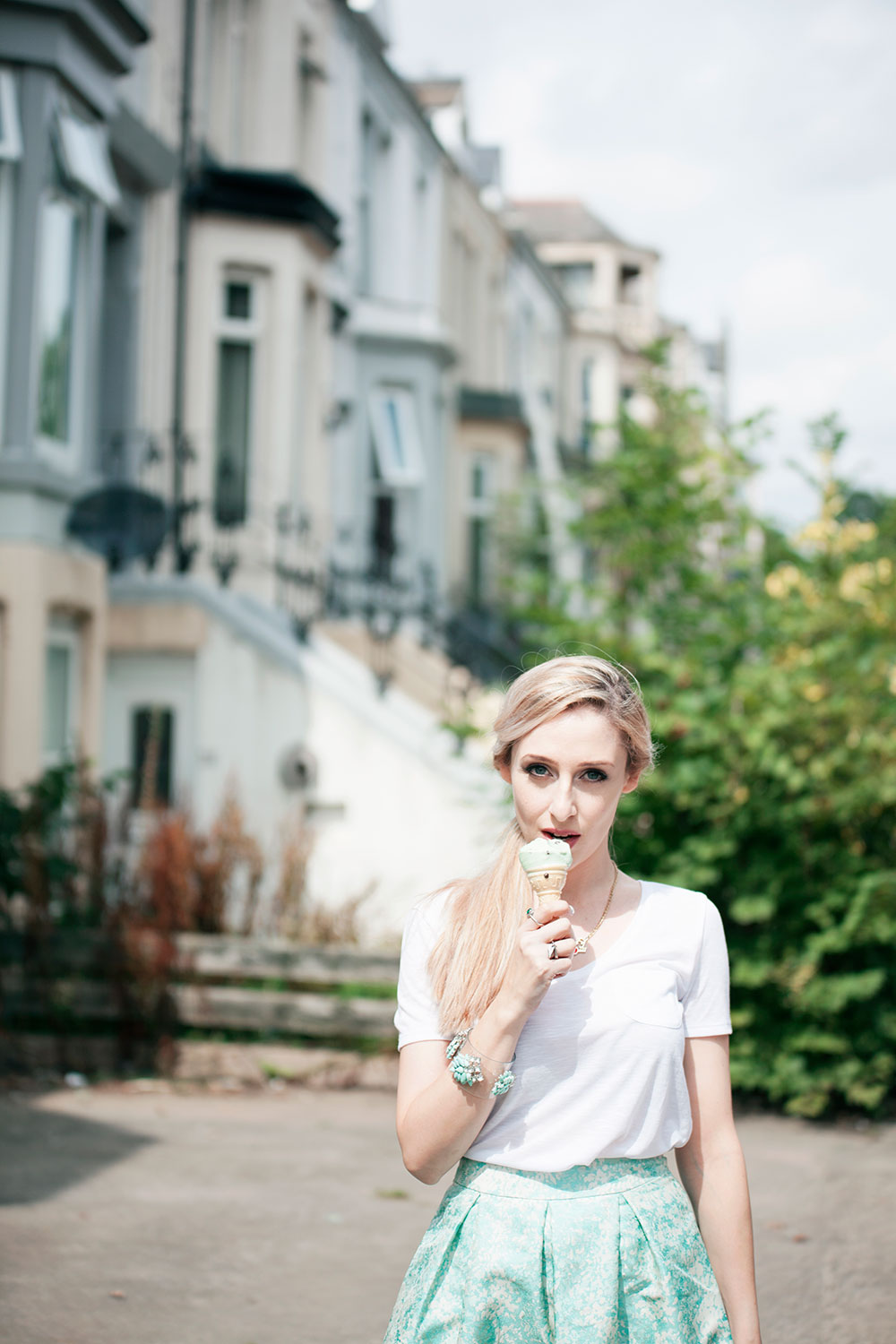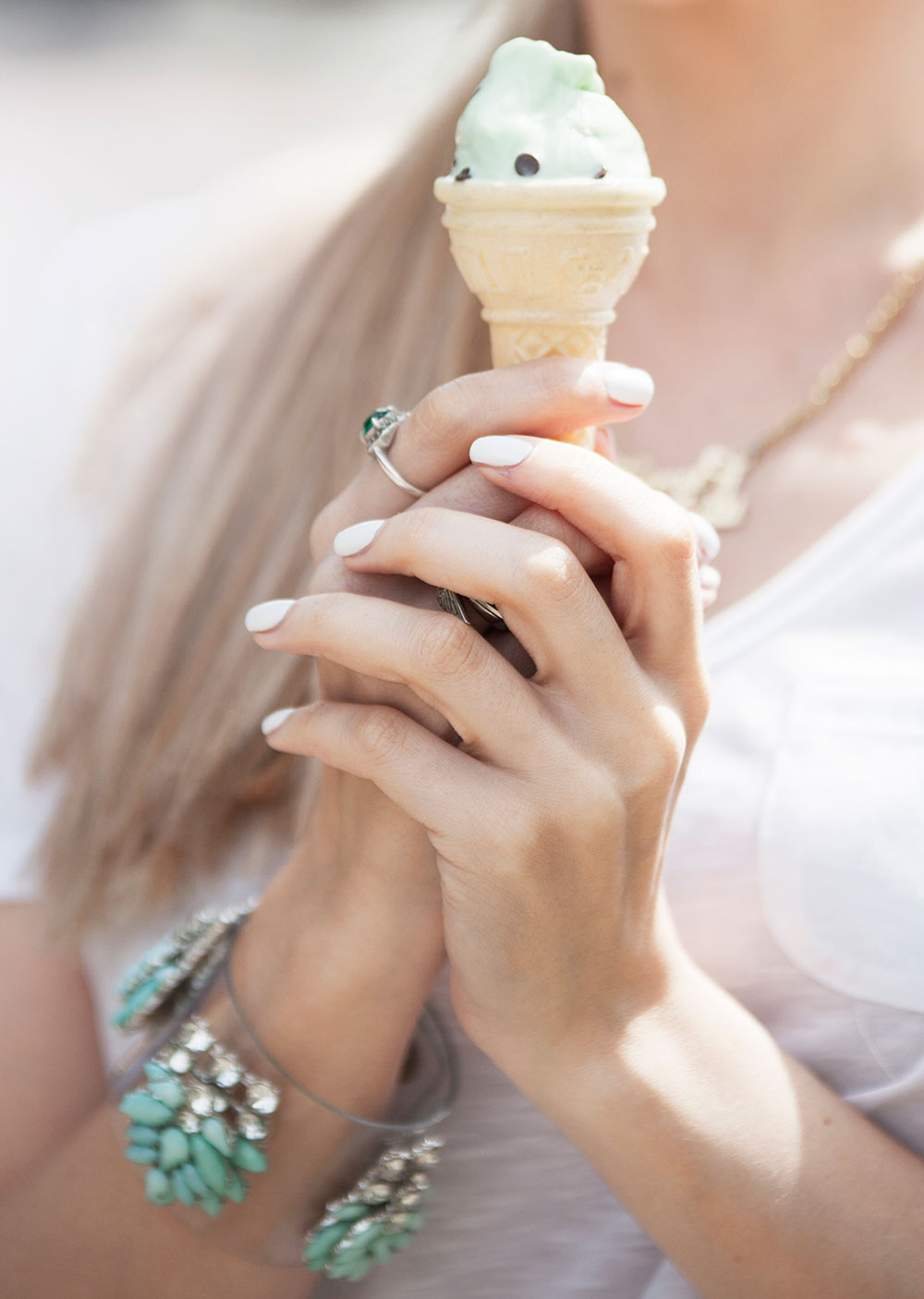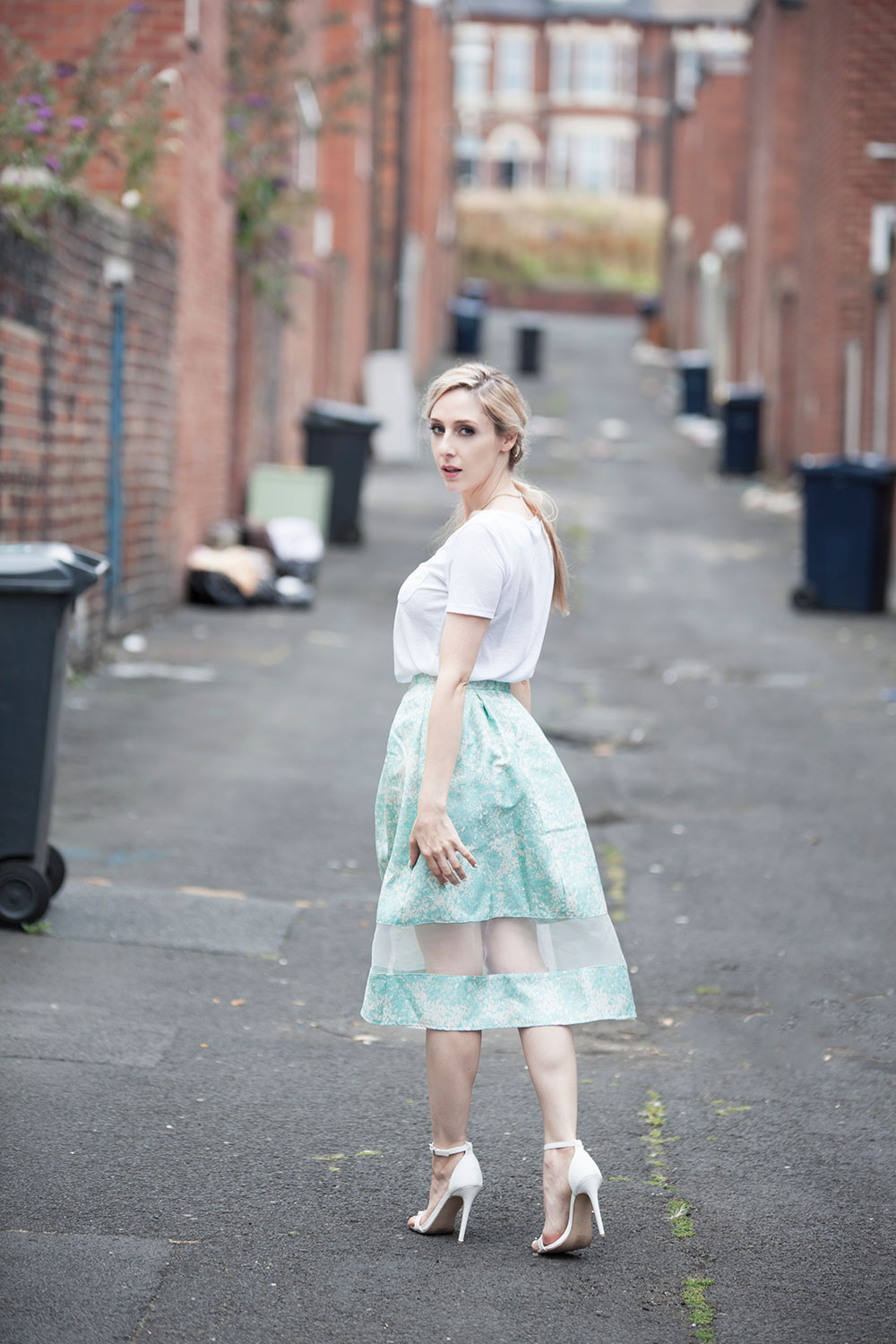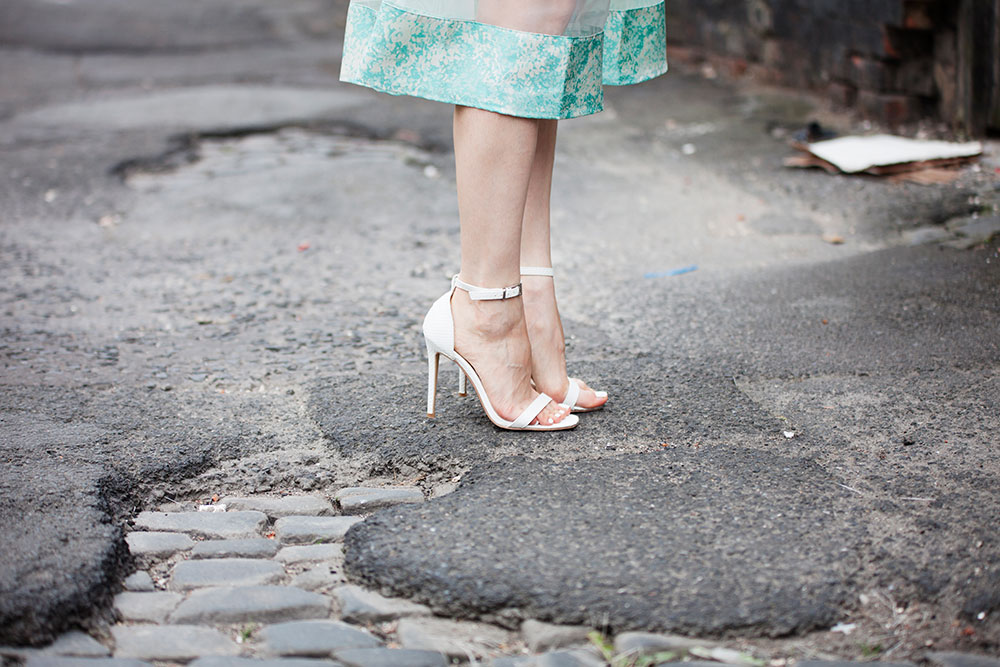 We shot these pictures in South Shields, in the less than picturesque back alleys and outside a run down B&B for a juxtaposed look, something a little gritty against the pretty nature of the outfit. The photographer Georgia wanted to play a little with composition creating interesting shots that I just love.  What do you think of them?
---
SHOP THE POST
---