Not so long ago I sorted my jewellery collection categorising it all to keep only the essential, which is no easy task by any means. Ultimately I decided if I haven't worn it for a long time it's going unless it's vintage or been a gift. So having done that I have now went and added to my hoard with more "simply needed" finds.
I will do it in stages as it will become a fairly boring post so here's the two necklaces I picked up in Dorothy Perkins at a very very reasonable five of the Queens pounds for both!!
This was £2 down from £15 and is the perfect statement necklace this summer as it's a powder blue and gold with rope detailing. I am planning to wear it with some of my navy dresses or contrast with a plain white tee, jeans and heels. Very daytime chic! It ticks all the boxes as it pleases the pastel and bold necklace trend (forgive me for using that word) It also looks beautiful with a black dress so I may wear it for work and jazz up my otherwise bland work wear.
Next is a necklace which lies on the other end of the style scale, the longer delicate necklace.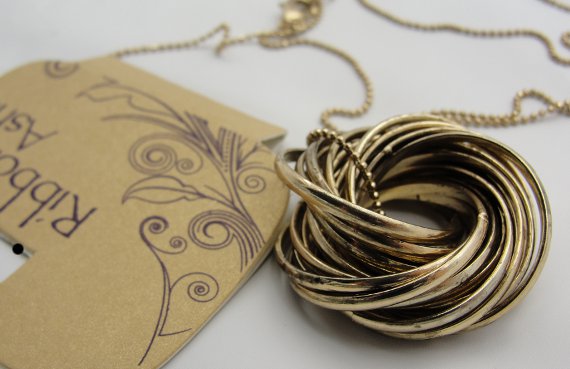 This was £3 down from around £10 or £12 I believe, I love the length and the fact the pendant doesn't weigh much as sometimes these necklaces with heavy charms give me a headache belive it or not. This looks great to dress up an outfit or with loose shirts or kaftans – think holidays.
Dorothy Perkins always does such a good range of jewellery which is always on the same line as Topshop but with a cheaper price point. My tip is buy your stand out pieces in the sale and if you don't have much money to buy a new outfit buy new jewellery instead and change the look of older outfits.