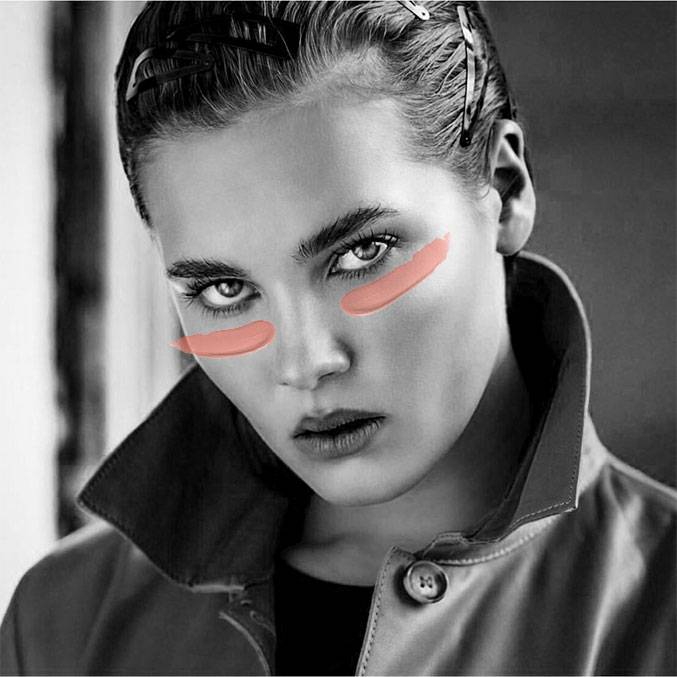 Everything You Need To Know About Colour Correcting
Image –Specular | Make-up Carly Musleh
This season (and every season in my option) it's all about skin. Obviously the dream would be to wake up with a flawless complexion but we all know that's the reality of very few – lucky gits.
I never throw the rule book at you when it comes to makeup because quite frankly, it's bullish*t. However I will present to you a few handy tips that may help with the quest for even skin.
Colour correcting allows you to tone down and neutralise the shade of an "imperfection" by applying a colour that tends to sit opposite of it on the colour wheel.
When colour correcting it's important to note a few things: the areas of concern, the colours you need to correct and the type of product you need to use.
Confusing? keep reading…
We'll start of with the areas, may you have pigmentation on the forehead,around the corners of the mouth, or red blemishes? Or maybe a sallow complexion?
What colours are these? they vary form skin tone to skin tone. My under eye can look a little blue where as on some it may look purple or even deep brown. Identify the colours on your skin first.
Don't go OTT. Use a light hand and only use to correct areas of concern. Colour correctors are often quite pigmented so if you go overboard it will require a heavier layer of foundation.
So what colours cancel out the offenders?
YELLOW

–

Corrects blue or purple tones under the eyes.
Peach

– Cancels out Blue/purple on fair to medium skin tones
Orange

 – Works on dark areas on deep skin tones
Pink

 – Cancels out blueish green tones on fair skin
Lilac

 – Neutralise yellow tones
Green

 – Conceals redness

Before we move on, it's worth noting that it's better to use pastel shades of these on fair skin, a more concentrated version on medium skin and then deeper on dark skin tones. A good example of this is the orange – pale peach on fair, peach/orange on med and orange to a red tone orange on med/dark skin.

However it's all relative to the skin tone and the depth of the tone you're trying to correct.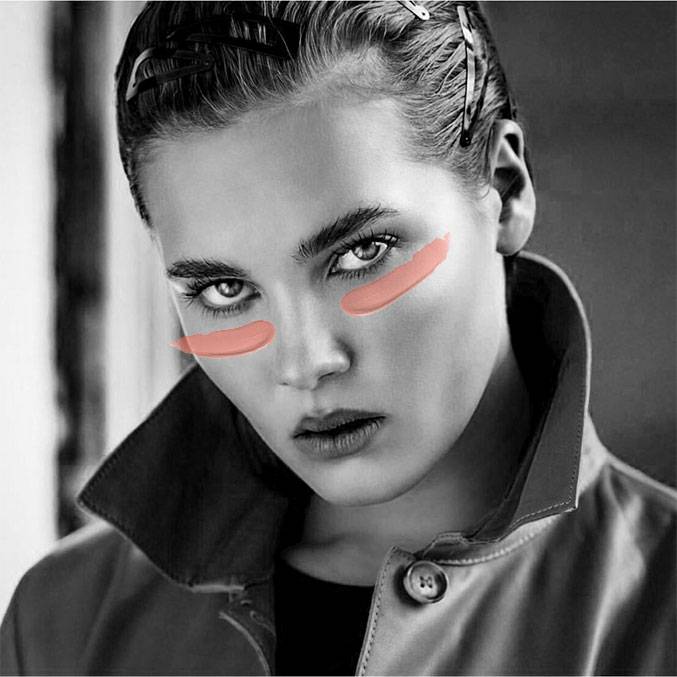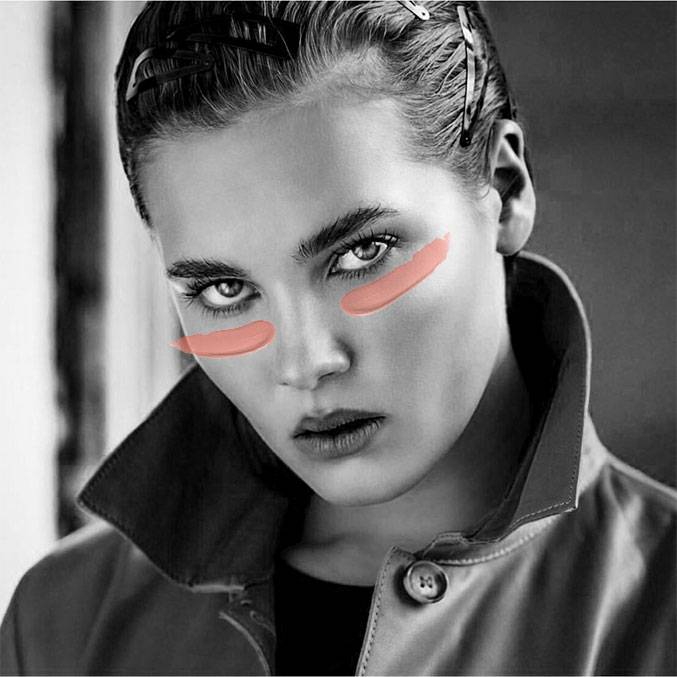 Peach / Orange
Peach works well under the eyes as it counteracts blue. It can also be used to brighten lack-lustre skin and works particularly well on mature skin. Apply a small amount under the eyes without taking it half way down the face – it's not to be treat like a highlight!
The key is to apply small amounts and blend or tap.
Tip – Apply directly to the skin or add a drop to foundation or moisturiser and mix for a warmer, healthy glow.
Orange corrects the blue and purple tones caused by dark circles or heavy pigmentation.
Go deeper in the tone of orange and even add a touch of red-based orange for very dark areas.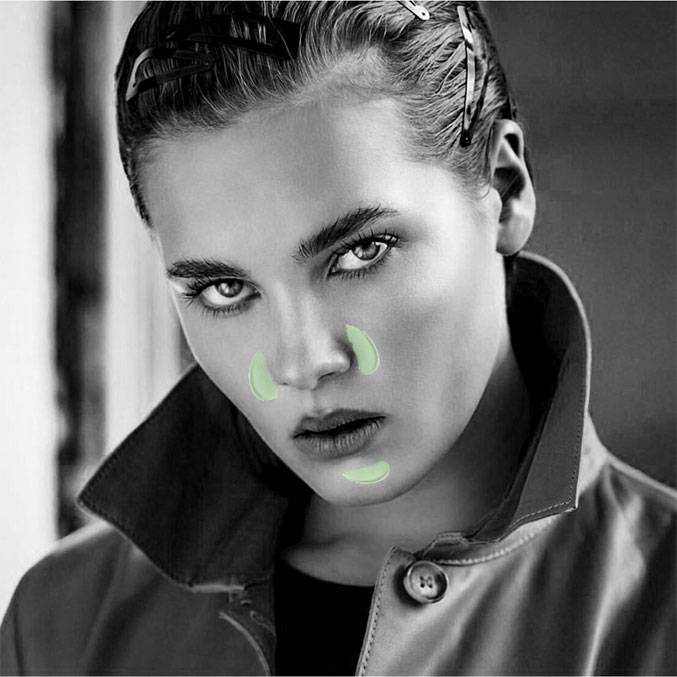 Green tackles redness so works wonders on blemishes and broken capillaries across the cheeks and around the nose. Yellow-toned greens are also great as it cancels out the pink but also adds a little bit of warmth. Especially good if you find green can look a little chalky and blueish on olive toned skin.
NYX professional concealer wand in green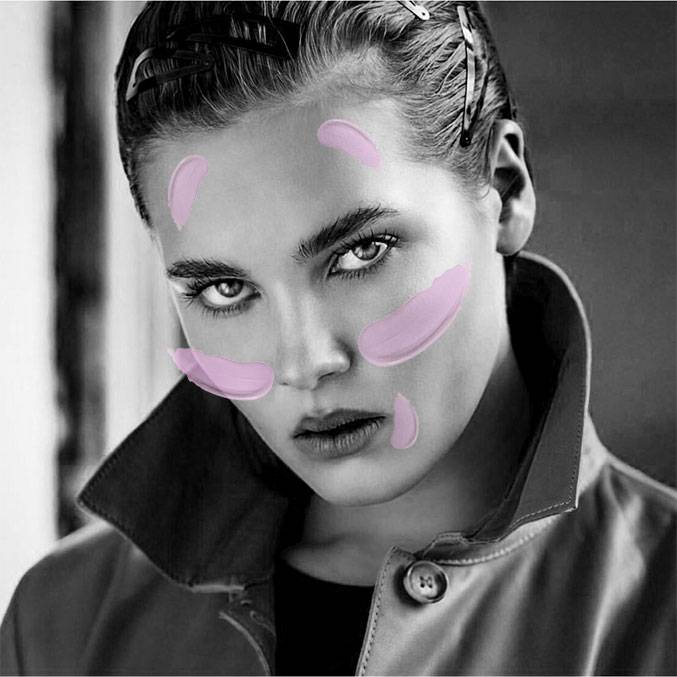 Lilac neutralises and brightens a yellow complexion or areas of pigmentation. Pale skin may benefit from it across the tops of the cheek and medium tones around the perimeter of the face. Darker skin tones with concentrated areas of yellow can go with a more lavender/purple shade.
There's CC creams which are products that contain small amounts of pigment to be used all over the face to either brighten, tone down redness or even add a bit of life.

I hope you find this useful, if you want to see my colour correcting in action then look out for an instagram tutorial coming later tonight!