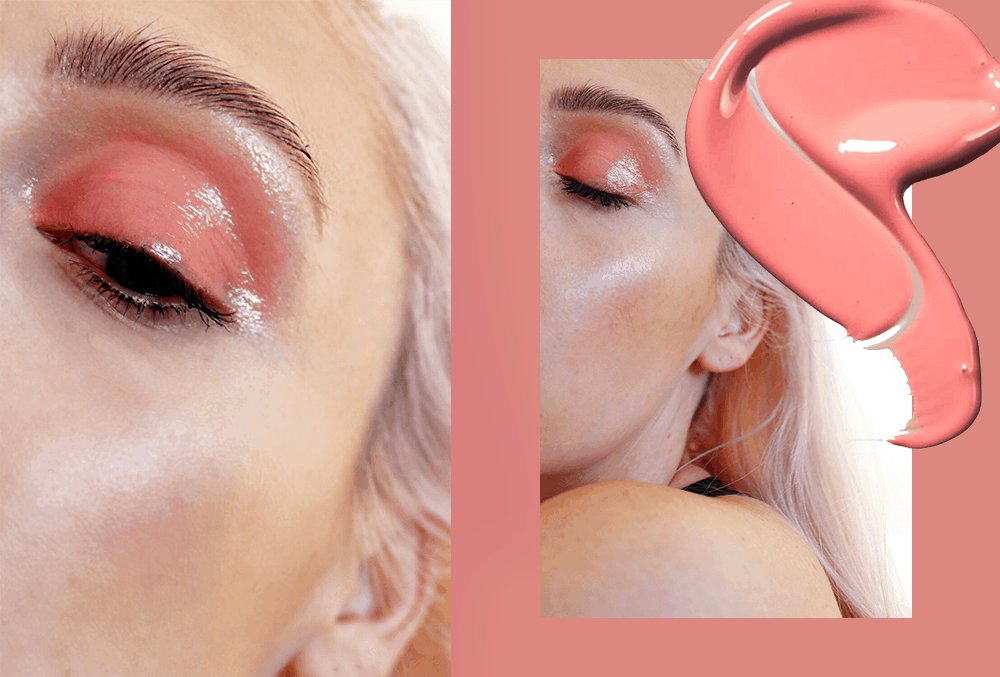 How To Get Glossy Eyes
Perhaps not the easiest looks to pull off, glossy eyes are the marmite of the makeup world. They're a statement but may take some convincing for the more reserved. Plus points are that it's quick and it really doesn't matter if it creases, the more lived in the better. Another advantage for the makeup novices is that you can simply just use fingertips, precision is not key here, however you may want to soften the edges of the cream shadow slightly.
Concerned it'll slide? it does, a little, but it will depend of the products used. I recommend using a cream eyeshadow that sets or a water based product and LAYER. Layering is key when it comes to longevity, also don't go H.A.M (hard as a mother…) on the gloss. I used one that was thicker in texture, (think a balm) and applied little amounts mainly in the centre allowing it to naturally wander around the eye.
Avoid anything too oily as it will break down the base product, so for this time you may want to leave the coconut oil.
Yes I said it…
"But doesn't coconut oil fix everything?" the people cry
Something like the Glossier Balm Dotcom or even a gloss purposely made for this very instance, like the MAC or Kevyn Aucoin eye gloss is ideal. I actually used a MAC product that the little toads have decided to discontinue. Much to my disappointment may I add as I had't realised until I had began writing this, images all edited etc.
*insert infinity loop eye roll*
For the peach colour I used Daniel Sandler watercolour cream blush in soft peach and built up the intensity, sandwiching it between layers of gloss. I then softened the edges towards the brow and let the gloss creep its merry way into the crease and beyond.
What about the rest of the face?
I suggest keeping everything minimal and fresh, think a hydrated glowing base, brushed brows and a little tinted balm to the lips. Nothing heavy, if you're really into it try no mascara. It looks incredible however my eyelids are so big that they tend to look like two boiled eggs if they're totally bare, so I used s slick of YSL's new The Shock mascara.
Basically have fun and gloss on!
P.s I love a good ol' glossy eye so if you do one tag me @CarlyMusleh