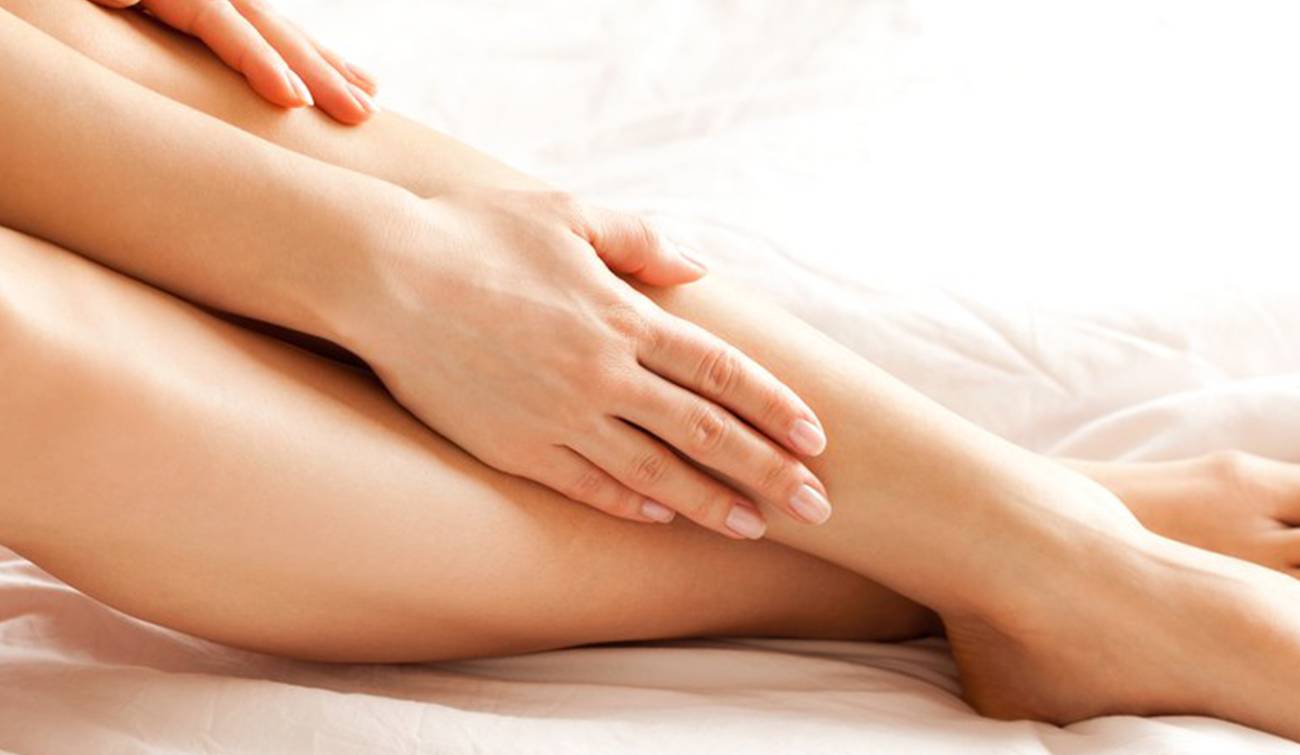 How To Care For Very Dry Itchy Skin
Is very dry itchy skin plaguing your life?
Pruritus or itchy skin (as it's commonly known) is an unpleasant, irritating sensation that makes you want to scratch. It's a common skin complaint that can range in severity from being mildly irritating to extremely aggravated.
While scratching gives momentary relief, it can also lead to injuries and infections. Thankfully there's some effective products to give you relief from dry itchy skin and prevent complications caused by excessive scratching.
What defines very dry itchy skin?
Very dry itchy skin is a relatively common skin complaint in this country.
In most healthy people, we have a balanced microbiome, which is a naturally occurring diverse community of microorganisms, including bacteria on the skin.. On average, we have around 1 billion bacteria per 1cm squared of skin, but those with very dry itchy skin may have a disrupted microbiome where there is a dominance of one bacteria causing an imbalance and a potential reaction.
The microbiome requires a pH level around 5.0, but those with very dry itchy skin might have higher pH levels which can impact the skin's health and cause itching and irritation. Inappropriate skin cleansers such as harsh soaps or shower gels, can also raise the skin pH.
What are the other symptoms that you might experience?
Those with dry skin might experience visible dustiness or flakiness on the skin's surface. In more severe cases, you might also find that this dryness is very irritable or incredibly itchy. Redness is another visible symptom that some people might experience, which can be quite distressing, particularly when in hard to hide places such as on your neck, face or hands. If you do have itchy skin, it's almost impossible not to scratch which can lead to bleeding or broken skin, and, in some cases, even scarring.
 What factors tend to irritate or trigger very dry itchy skin?
As well as environmental factors such as weather or indoor heating, skin can also be impacted by emotions, for example during times of high stress. Due to our fast-paced lives we can often neglect the skin on our body so it's important to have a routine in place.
Prevention
Although you may not be able to completely prevent a flare up from happening you can certainly help to reduce the severity and soothe any very dry itchy skin
Ditch the soaps
Standard soaps tend to contain ingredients that raise the pH levels of the skin causing an imbalance. This can be even more irritating on dry itchy skin. Using an emollient wash is key to keep skin comfortable and moisturised.
Restore
It's important to keep the skin microbiome balanced. Moisturising helps maintain the healthy function of the skin's barrier and soothes any irritation. Lack of moisture leads to dryness and itching. It's an incremental part of your body care regime.
Avoid perfumes
Always use "fragrance-free" body products. Look out for parfum, fragrance, or essential oils in your lotions as these can lead to irritation. However some labelled as "unscented" may also contain the chemicals that can irritate such as soaps.
Calm
Itching can disrupt daily activities so using products that can soothe and moisturise irritated skin can be a relief. Look for products that contain colloidal oatmeal. This ingredient is known for its moisturising and soothing properties to help relieve itchy sensations.
Thankfully the AVEENO® brand have just launched their NEW DERMEXA range all containing natural Colloidal Oatmeal along with Avenanthramides. The products help to soothe, restore and protect very dry itchy skin. Colloidal Oatmeal has been shown from in vitro testing to support the growth of naturally occurring micro-organisms in your skin's microbiome (previously mentioned)
The AVEENO® Dermexa range contains 3 products to create a skincare routine suitable for the whole family from cleansing to moisturising and has been specifically developed for very dry itchy skin and is also suitable for people who may be prone to eczema
Wash –  AVEENO® Dermexa Daily Emollient Body Wash is an efficacious body wash which gently cleanses without drying and soothes skin. It will leave skin feeling soft, comfortable and moisturised.
Moisturise – AVEENO® Dermexa Daily Emollient Cream is clinically proven to moisturise and soothe, whilst helping reduce flare ups of very dry skin, helping to rebalance the skin microbiome. In a clinical study, 90% of users experienced relief from itchy skin sensations*
*Tested on 22 babies & children from 6 months old, twice a day application.
Soothe –  AVEENO® Dermexa Fast & Long-Lasting Balm (coming soon)  is intensely moisturising and is clinically proven to immediately soothe itchy feeling skin.
With good body care and avoiding irritants or dry skin triggers you can soothe itchiness and moisturise very dry, irritated skin.
This is a paid collaboration with The Aveeno brand. BeautySauce may work with brands from time to time to maintain the running of the site but we will always remain honest and informative.
SaveSave
SaveSave
SaveSave
SaveSave
SaveSave