How Rihanna Wears Festival Fashion
STYLE – Cool Coachella Style.
Coachella is done for another year but I wanted to look back at what some celebs have worn over the years and I thought Rihannas laid back cool was just perfect. Denim shorts are a given for festivals but I loved the crop top she wore with it. I re-created her look pretty well if I do say so myself with items all found on Missguided. I'm in love with the brand at the moment and have my beady eyes on a few things to update my wardrobe.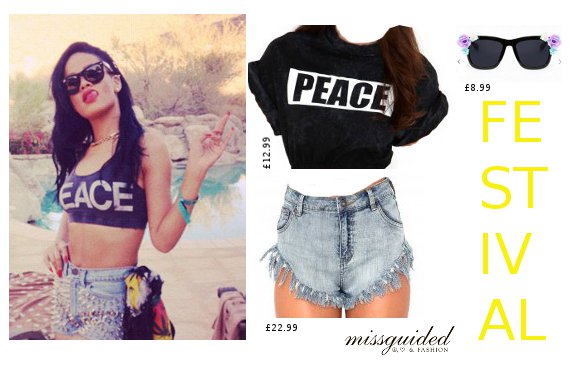 You can get the whole outfit here for under £45! what will you be wearing for the festivals we have coming up in the Summer?