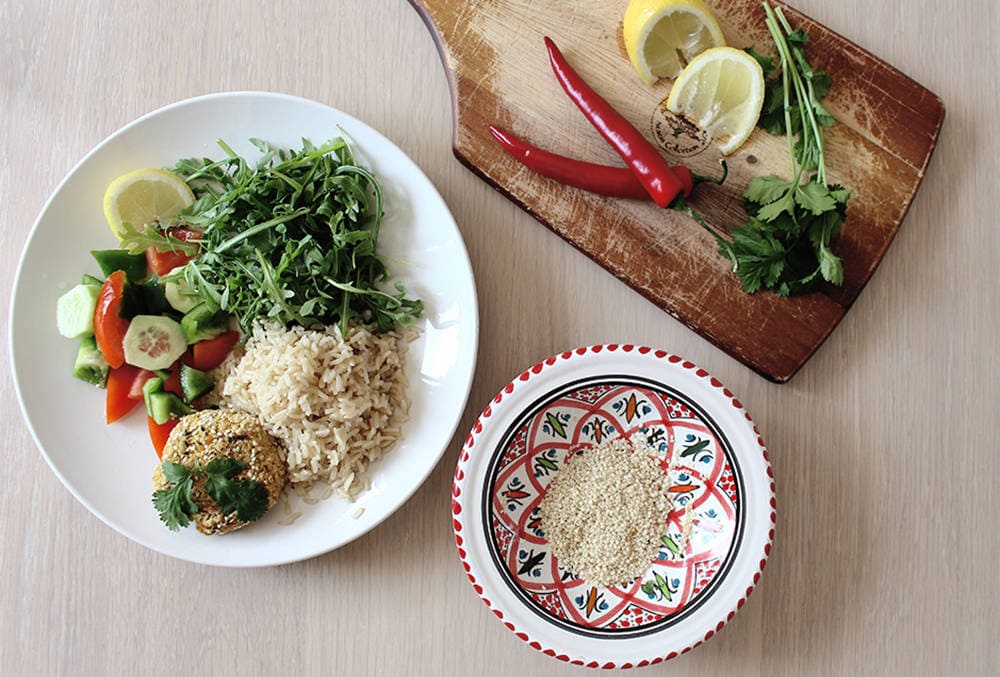 The Honestly Healthy Lifestyle
At the start of last week I started the 'Inside & Oat' challenge with Aveeno to try their holistic lifestyle for one week. This involved swapping my body wash and moisturisers for Aveeno products and cooking nutritious meals with alkaline chef Natasha Corrett. I already own her Honestly Healthy Cleanse book which I would gain inspiration from pre-pregnancy so knew I'd enjoy cooking her recipes.
Going into this I felt maybe a tad biased because I already use Aveeno on myself and my son however I'd not used some of the products they gave me. Most I've continued to use and one I'm not so keen on.
I was first introduced to this brand after reading a well know makeup artist saying many of the models she was working with use it as it relives dry skin – great for those who are frequent flyers.
The Benefits of Oats In Skincare
Hydrates: helps to restore and protect the skin's natural barrier helping to prevent water loss and maintain moisture.
Soothes: oatmeal is known for its soothing benefits on sensitive skin
Cleanses: the oat particles adhere to dirt and dead skin cells allowing them to be washed away
Protects: creates a protective film on the surface of the skin
Buffers: helps return skin to normal pH levels
Opinion
AVEENO Daily Moisture Range
Daily Moisturising Lotion
I didn't realise that this is what I've been using for quite some time as the packaging is different. The one I have is in a squeeze tube whereas this is in a pump, I think I prefer this one actually as I used to have to do the ketchup shake to get it all out. I use this every day, sometimes twice a day even though it moisturises dry skin for 24 hours. Reason being is I love how hydrated my skin is whilst using it and I only need a small amount. I can wake up and my skin still feels moisturised without ever having a greasy film. I also like that this is perfume free, it has a faint oat scent and is fast absorbing. Ideal for me as I don't have the time to wait around before getting dressed. Both myself and Andre have one, he gets very dry knees and elbows and gets an itchy torso after swimming and this always soothes it.
Wasn't sure what to expect from this, it claims to moisturise like an oil, absorb like a cream. Unlike the others this comes out a little more like a lotion. It's white and thinner in consistency. It has a lovely light scent, a one reminiscent of holidays (I think it's the almond oil) and it absorbs incredibly fast however I didn't feel the same level of moisture as the others. If you prefer lightweight lotions you'll like this, for me I opt for the richer type. I should also mention that although it is a creamy oil it is not greasy in the slightest.
Another first try for me, this is currently in my bathroom as we're all using it. It's a clear gel that cleanses but doesn't leave my skin feeling taught afterwards. With many washes they can make skin feel silky then as soon as you step out the bath or shower your skin feels dry and occasionally irritated. Mine felt comfortable and balanced during the shower and afterwards but I always follow with moisturiser regardless, in fact after washing is an optimal time as you can lock in that moisture.
I have to say I did chuckle at the forms a "protective glove" description but having used this I have to agree. You read all these bizarre claims but this one seemed to provide the goods. A very small amount is needed and once massaged into the skin absorbs immediately leaving a barrier almost that's not oily nor greasy. It's more of a film that seems to maintain moisture even after washing my hands. I'm quite picky with my hand creams as I'm on a computer most the day so can't cope with a one that's going to be too oily but as I wash my hands often I need something that's going to prevent dehydration and this performed well!
Lifestyle
I have noticed a great improvement in my skin and its appearance the last few days and although I was already using the Daily Moisturising Lotion I think the body wash has helped. The others I was using must have been counterproductive to the moisturiser I was putting on. I loved the meals I prepared and felt some much lighter afterwards even though they were incredibly filling. I've noticed the last couple of weeks that after main meals I felt a little nauseous afterwards due to pregnancy, but as these meals weren't rich or starchy I felt comfortable after eating. Eating healthy and packing in the nutrients is incredibly important to me and my family, it helps our mood and energy levels so these recipes and products suit our lifestyle perfectly.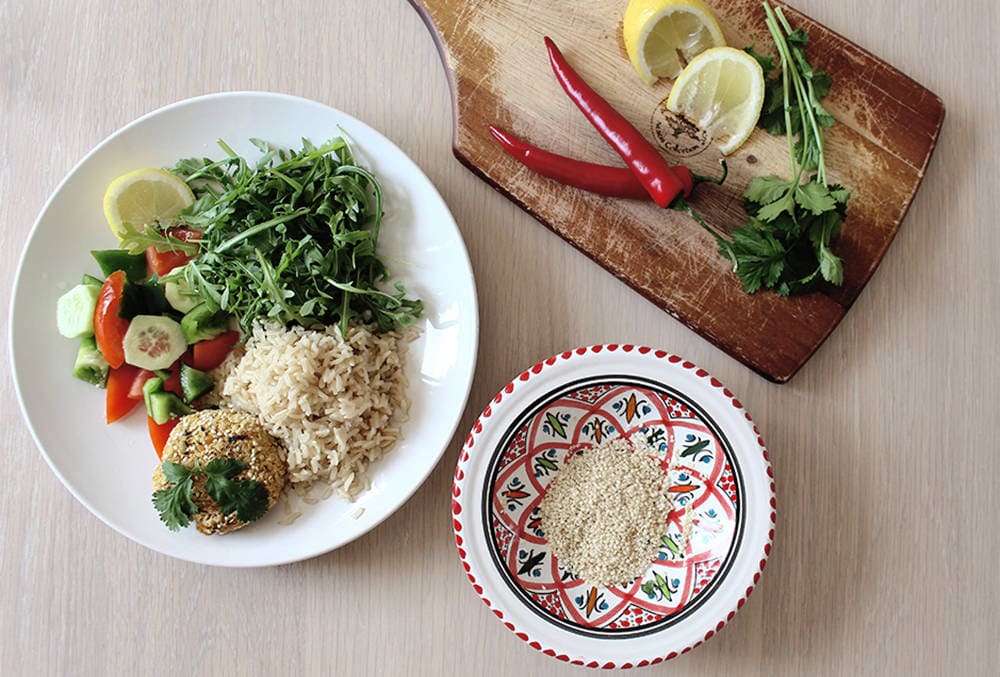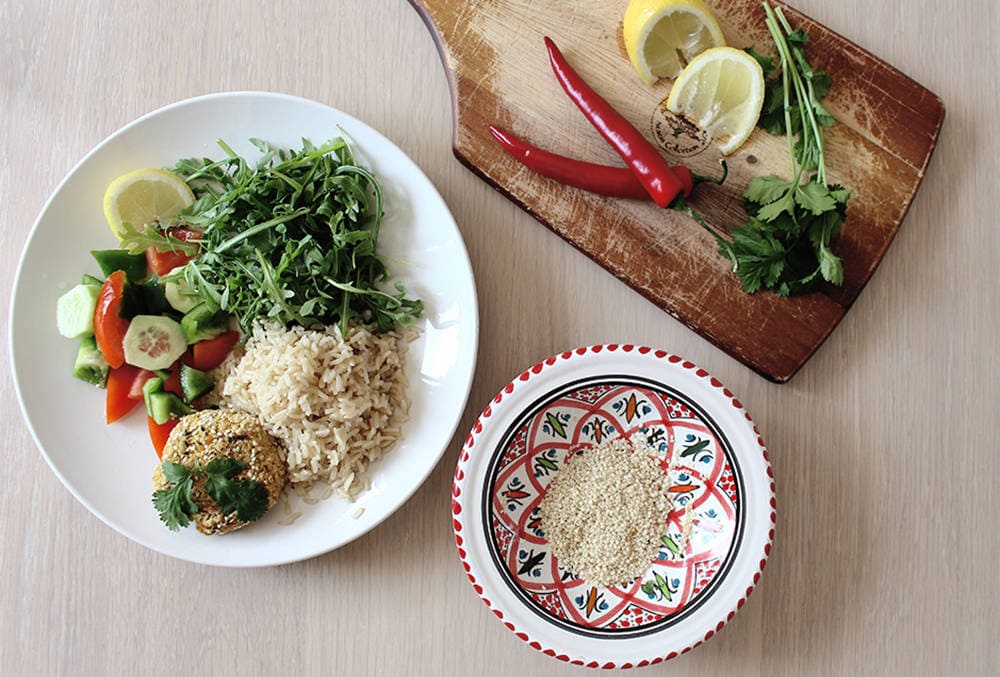 Chickpea Oat Burgers
They say your skin is a reflection of your lifestyle and I can certainly agree that I feel better inside and out as a result of the challenge, I'll continue using my moisturiser as ever as well as the wash and will be making more of the meals this week too so expect to see them on my snapchat 🙂
Disclaimer – This challenge is in collaboration with Aveeno as part of my 'Inside & Oat" experience. The samples were sent to try as part of this 7 day challenge. As always I will give my honest opinion with regards to anything reviewed on this site.