Highstreet vs Designer – Satchels
FASHION | ACCESSORIES – The Satchel Debate, Which Gets Your Vote?.
I love the Fluro satchels by CambridgeSatchel.co.uk however the price tag is a little steep. I found a cute smaller version at NewLookwhich has an added feature with the gold buckle. I purchased this and love the fact I can also use it as a clutch if I tuck the strap into the bag. It goes great with a black outfit as the teal really stands out.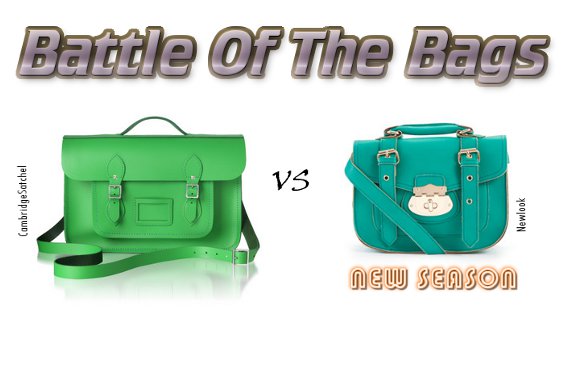 The CambridgeSatchel is £93.00
The Newlook bag is £10

Which gets your vote?

Photo Credit – Jimmy Choo