Video: DIY Halloween Cat Ears
I will admit that dressing as a cat for Halloween is a little predictable and not exactly exciting but if you decide to go out last minute (like me) then what do you do?
I had no costume but I did have some leggings, a vest top and some leopard print cat ears I made last year. Now then how to make it a little more interesting?…cool make-up!
I chose to do something very dark and shimmery paired with a deep wine lip, here's the look.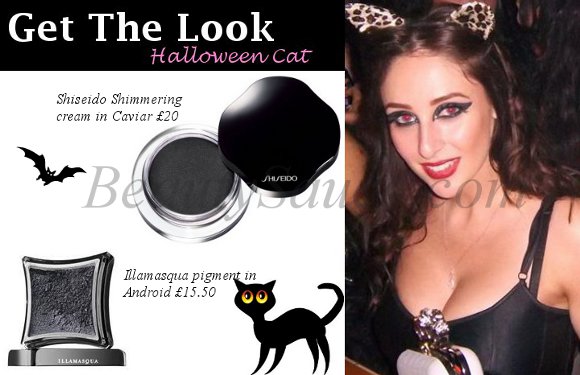 The Breakdown
Apply Shiseido cream in Caviar to the lid in a elongated almond shape then press Illamasqua Android ontop. Using Jemma Kidd Stay Put Shadow Liner in Smoke line the lashline and pull out towards the outer corner. Make the waterline and tightline super dark with Avon gel eyeliner and finish with lashes.
Did you dress up?