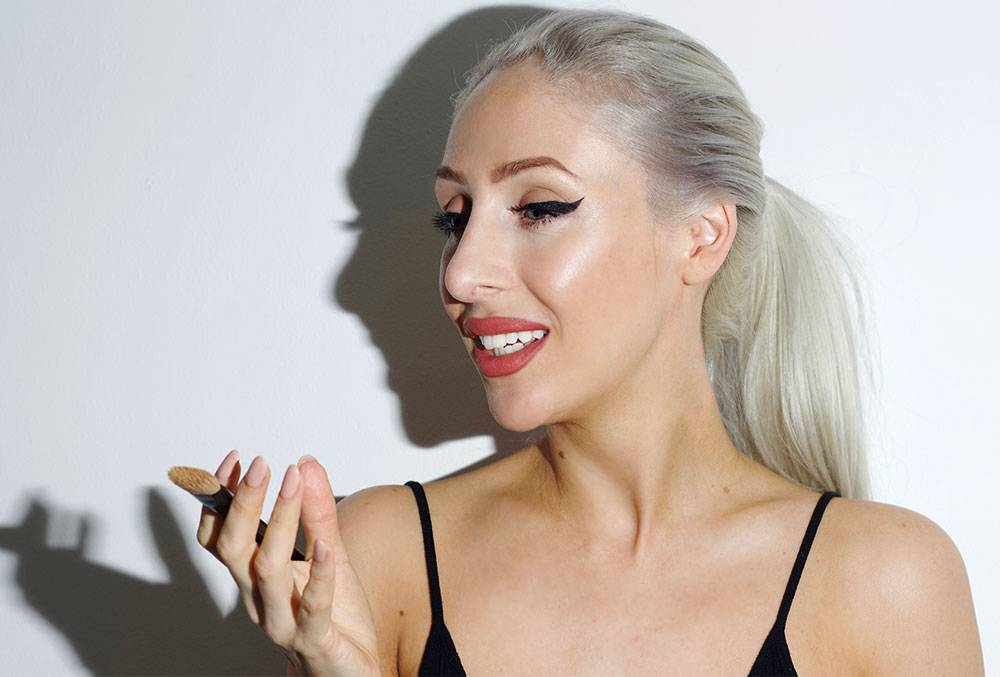 This Cult Foundation Was Discontinued But Now It's Back!
You asked, they listened. Giorgio Armani Face Fabric is back!
After the cries of pleading customers and celebrities – counting Kendall Jenner and Kourtney Kardashian – Giorgio Armani have brought back their cult foundation Face Fabric.
Favoured for the 'second skin effect' it provides lightweight coverage that creates a silky veil – for a beautiful natural matte finish. The airy formula blends easily onto the skin leaving the complexion looking naturally enhanced.
The "soft lash oil" technology gives it the ability to glide onto the skin, whilst the "MicroFil Texturizer" supplies a stretchy polymer that provides a flexible feel. It also requires less product  and blends easily.
Below is an image to show the texture and that I use around 4 small dots this size on my face. A little goes a long way. The image top of this post shows how it looks all over with a little RMA Living Luminizer on the cheekbones.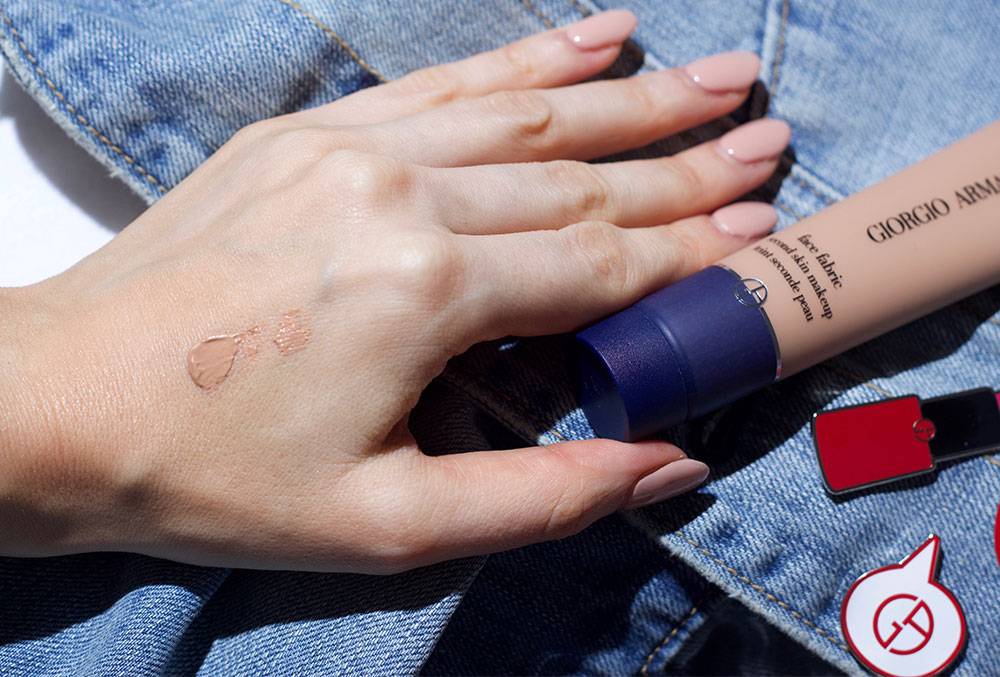 Loyal readers will know my love for glowing skin and liquid formulas -so you may be surprised to know that I'm seriously impressed with this paste-like texture.
As this is my first time using Face Fabric I can't deliver any comparisons to past productions. I also had no expectations or ideas of how it would perform but I can confirm it has made my makeup bag.
Side note : There's stages before the makeup bag, it goes a little like this; sometimes drawer, overspill draw, current faves/daily makeup. If it reaches the latter then it makes the bag which has things I reach for in a hurry – aka faithfuls, staples, the go-to et cetera.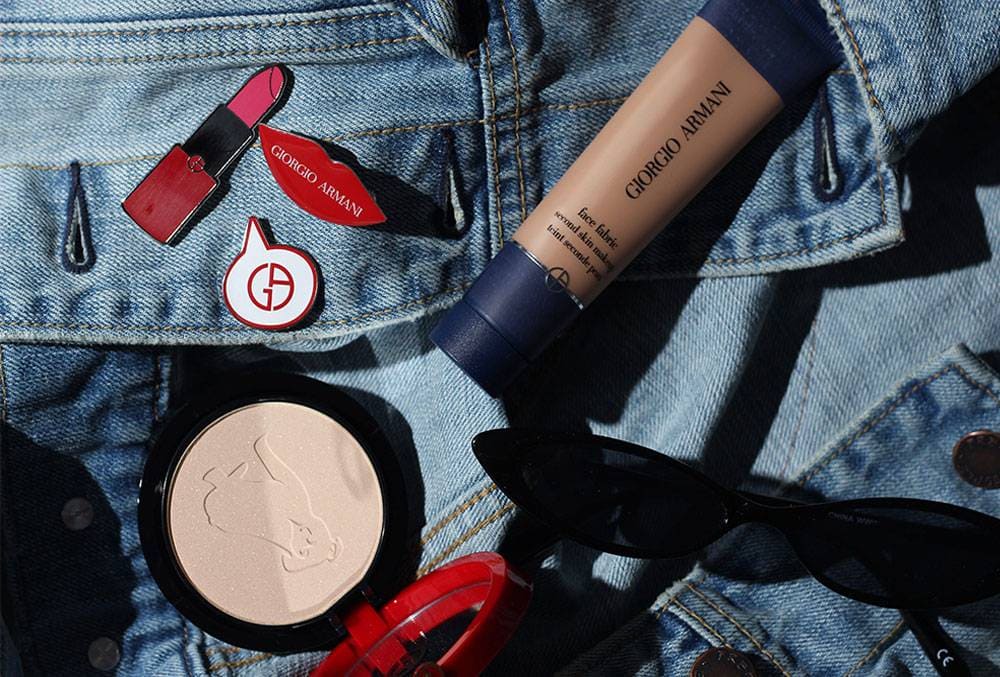 One 14 hour wear test later… and my skin has not one patch of oil (and I powdered at 9am with no retouch). It covers enough to make skin look even, whilst creating a blurring effect that feels comfortable and soft. I also want to add that my skin still feels hydrated, whereas there's occasions where my skin can feel a little dry come the end of the day.
Their idea is that the foundation is as easy to wear as your favourite denim – all you have to do is find your perfect fit!
It's available the 22nd February and will be available in 12 shades. www.armanibeauty.co.uk
Check out the adorable Giorgio Armani Year of the Dog compact here