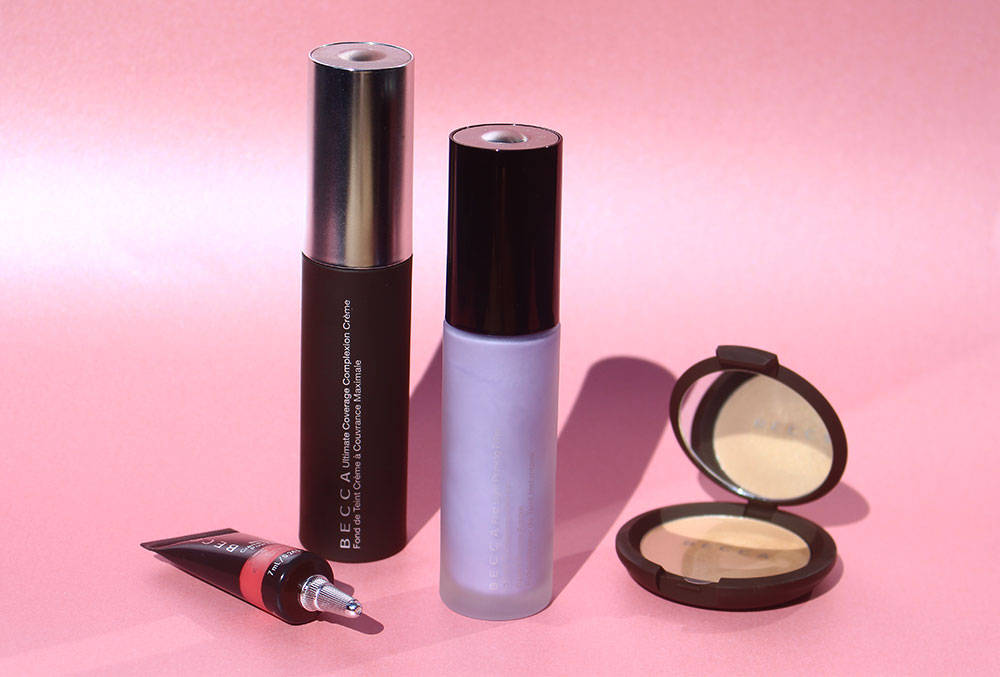 Get The Ultimate Glow With Becca Cosmetics
By now you've probably heard of Becca and its ability to give skin an otherworldly glow. The brand has had huge success, with consumers, bloggers and MUAs all praising the products and easy to use formulas. So that even the makeup novices can highlight like a pro.
Being in the premium end of the makeup scale they can be a little pricey when purchased individually however QVC UK have put together The Ultimate Glow Complexion Kit from Becca which features four make-up picks to help you achieve a flawless, luminous finish, including the Ultimate Coverage Complexion Creme and First Light Priming Filter. For a limited time they've listed these in the Today's Special Value for £44.98 for all four products!! a steal.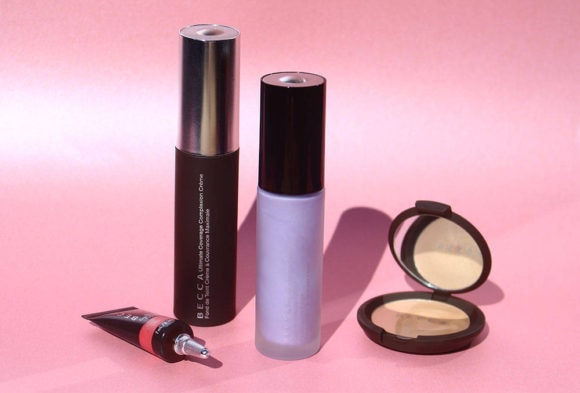 If you're looking for a products to create a radiant complexion without the excess shimmer and chunky glitter, you may like these. The pearlised pigments are fine but buildable so you can delicately illuminate the skin or layer for full on glow power. See the images below.
First Light Priming Filter swatch – it has a lilac tint that applies sheer on the skin leaving a dewy  looking complexion. Wear alone, under foundation or mix! this swatch was a couple of layers of the primer so the camera could pick up the pigment.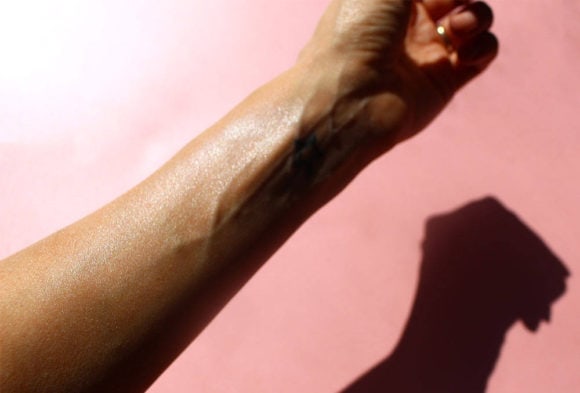 Shimmering Skin Perfector Poured – this light gold cream illuminator makes skin look gilded. I find it works best with fingertips patted into the skin or with a sponge so that it melts into the foundation and looks flawless.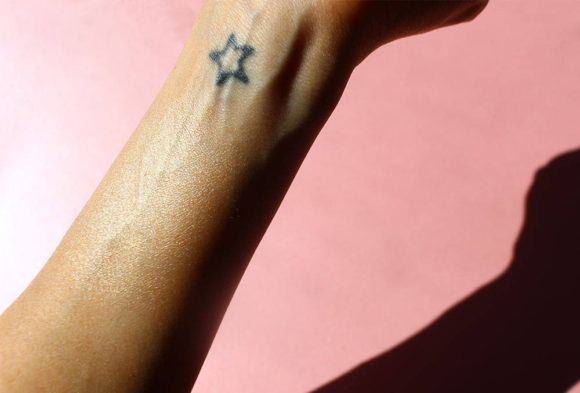 Inside the kit –
Contains:
1 x First Light Priming Filter (30g) – a brightening primer that helps to dispel dullness and neutralise sallow skin tones, with light-diffusing particles that help to create a dewy skin finish
1 x Ultimate Coverage Complexion Crème (30g) in Buff, Cashmere, Mink, Noisette, Nude, Porcelain, Tan or Tobacco – a full-coverage foundation that helps to conceal the appearance of imperfections, redness, hyperpigmentation and uneven texture, with a natural, long-wearing finish
1 x Shimmering Skin Perfector Poured (5.5g) in Moonstone (pale gold) – a travel and fingertip-friendly highlighter that uses an ultra-fine, pigmented pearl formula to create a subtle luminosity
1 x Beach Tint (7ml) in Guava (vibrant, peachy pink) – an oil-free, streak-free stain that helps to moisturise the skin and impart natural-looking colour; with vitamin E
QVC have created the option for a second delivery for those who love the products and want to add to their makeup stash with different shade options in the beach tint and skin perfector.
Try a different shade – choose our Auto Delivery option to receive this collection again in 90 days' time at today's brilliant price! We'll swap the shade of your Beach Tint from Guava to Watermelon and your Shimmering Skin Perfector from Moonstone to Opal, so you can build your collection of gorgeous Becca pieces.
Second delivery contains:
1 x First Light Priming Filter (30ml)
1 x Ultimate Coverage Complexion Creme (30ml)
1 x Shimmering Skin Perfector Poured (5.5g) – in Opal (gold-tone pink-pearl)
1 x Beach Tint (7ml) – in Watermelon (bright, pinky red)
Visit www.qvcuk.com