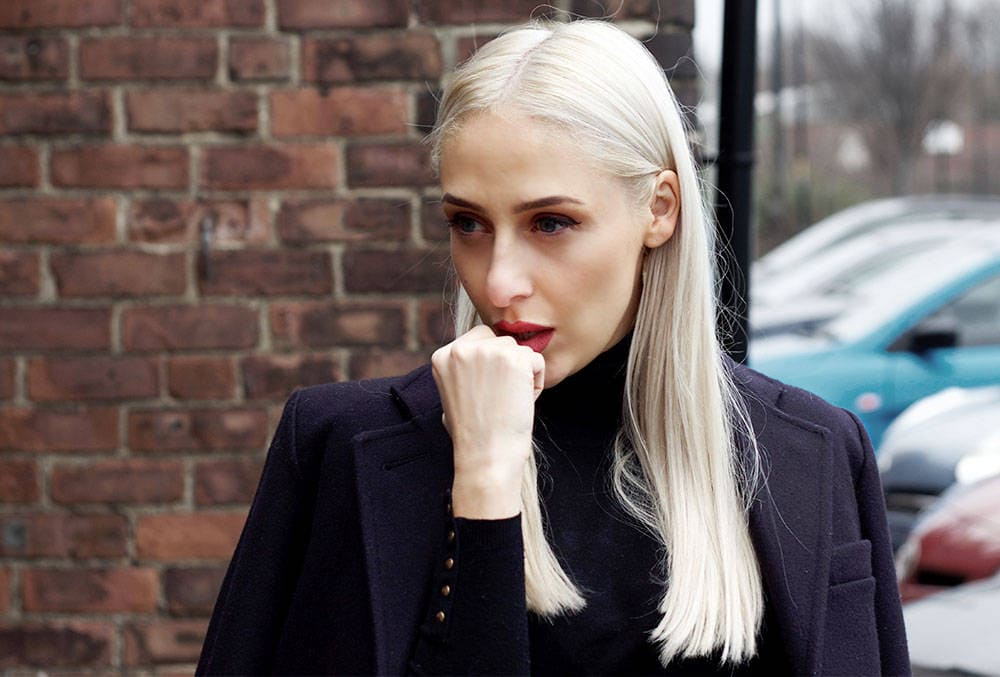 How To Get Platinum Hair – Products & Tips
Going platinum is no easy feat, the process involves stripping hair of pigment and as a result dries and stresses the hair, meaning quality products, a good hairdresser and great after care is a must!
The misconception a lot of people seem to have in regards to lightening hair is that it can be done in one sitting because the latest celeb has done so. Sadly a lot of these cases are actually trickery and have involved wigs to temporarily change hair colour making it look like an overnight change.
There are the rare cases where it may have been done but I wouldn't recommend stripping the hair continuously for hours. Another important thing to take into consideration is the condition and colour your hair is currently. If it is black (or close to) or in a poor state then the result of your hair after bleaching will range, literally from person to person.
Another big point I'd like to make is that when you bleach the root don't expect that once the hairdresser washes off the bleach that it's suddenly white or blonde. Mine is always a bright yellow but as I already understood the colour process I knew it was normal. For some it's a shocking experience to look into the mirror and see canary yellow. I've had a few gape mouthed glares as I've sat at the station before the toner is applied.
To get that clean blonde or white you most definitely need a toner, the ashiness of the toner will depend on the blonde you want to go and the colour your root has lifted to. You can go a little more lilac or blue if you want that grey shade, however saying that there's a gazillion types of grey or lilac so be clear on what you want be also be mindful that there's a lot of factors that may change the tone.
Shop Restoring Haircare
(My current products)

My Hair History
Before embarking on the platinum journey I had dark hair which I had lightened with highlights over the period of a year. My hair was in good condition but I hated the overlap I'd sometimes get with highlights. I decided to go full head platinum once my hair was already the equivalent of a full head highlights, it had lifted well but I wanted a more uniform block colour.
Root Bleaching
The first time bleaching the root was certainly an experience, it was an intense bubbling itch on the scalp which eases off after around 10 minutes. With most bleaches I have found this, however if you prefer something a little intense the Olaplaex might be for you as it's the ONLY one I found doesn't leave this sensation. I will say however that it mightn't be for everyone depending on your root colour. Your stylist shall be able to confirm this for you though.
Thinking of platinum?
As hair is light in colour it can actually make hair appear thinner as the light travels through it unlike darker hair. So if you have thin hair or poorly conditioned hair you may want to rethink for now until you can improve the quality. For thinner hair you can always add clip in extensions. (this means you can take them out to give your hair a rest)
My last two sessions have been with session stylist and salon owner Angela Lowery of Ysalon. Angela works backstage at fashion week every season and I have been lucky enough to work with her numerous times on shoots when I've done makeup. (see below)
(Image – Chris Davis)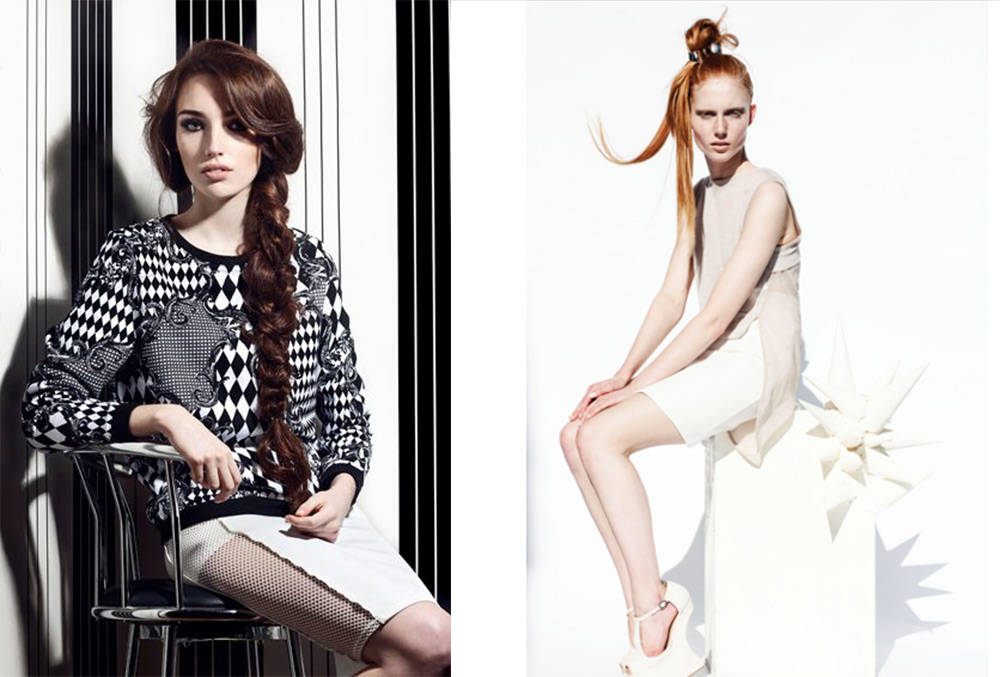 (image Montana Lowery)
I asked Angela to explain the process and products she used to get my hair such a clean icy white and share the detail with my reader.
"Carly's hair was pre- lightened using L'Oreal Studio Blonde which is a lightening paste that contains beeswax and nutriceride, this helps to preserve the inner structure of the hair during the lightening process by keeping the lipids maintained in, resulting in stronger thinner pre-lightened hair and also able to achieve pale results on dark hair.
To this olaplaex was added at each stage of the process.
Olaplaex isn't a pre-lightener as many clients think, Olaplaex, Fibreplex, Innoluxe and SmartBond which are the 4 big brands on the market currently are actually stand alone products that can be added to colour formulas. Not just bleach, they can also be added to perming products or can be used on their own to add strength and condition to the inner core and outer part of the hair. Thus enabling hair to achieve levels of colour that were not possible without damage.
Needless to say Olaplaex is the market leader in this realm of new wave treatments. You don't have to have colour to have it, it is suitable for all hair, coloured or not. It is added at each stage of the colouring process so if its pre-lighteners and then toned it's added to both mixes with a final treatment which sits on the hair for up to 15 mins depending on repair needed. Your hair was then toned with L'Oreal majirel White Ice to give a light clean icy blonde It was blow dried using Kerastase Cement Thermique which resurfaces the hair whilst protecting from heat from the dryer and finally Serie expert Nutrifierwas applied through hair which is a DD balm that contains glycerol and coco oil."
I love the result and highly recommend Angela, she really knows her stuff and is incredible at styling, so if colouring isn't your thing go in for her braids or blow-dry!
Shop Haircare

Salon – 0191 230 1010
www.ysalon.co.uk
Twitter @Y_salon