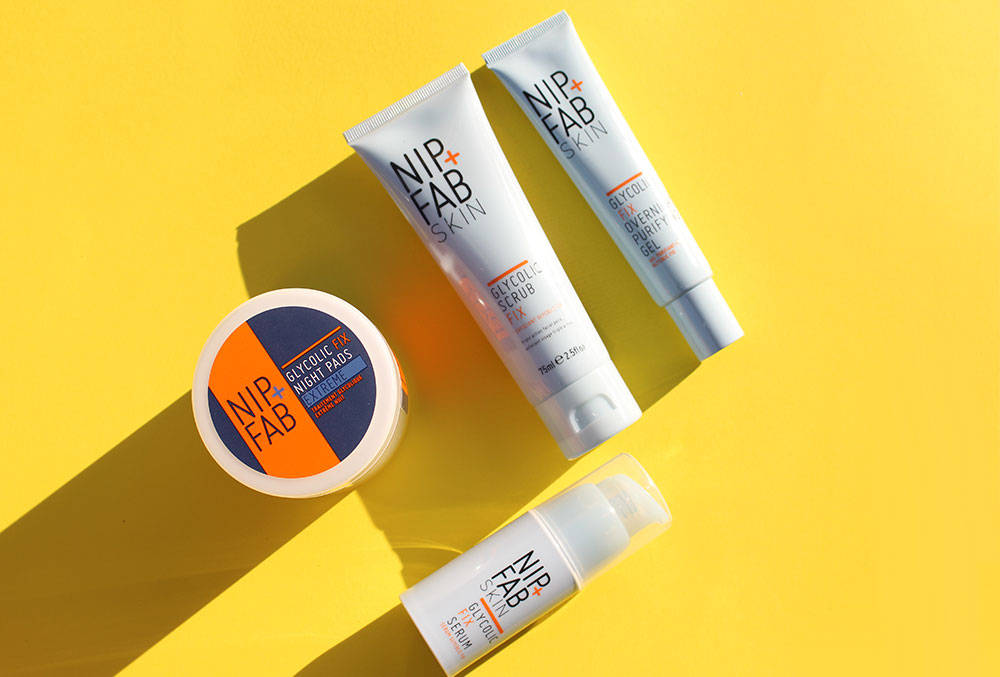 Get Your Glycolic Fix!
There's been a lot a noise about Glycolic acid the last few years, its seemingly superpower qualities to transform dull skin into a smoother more radiant complexion have caught the attention of many.
Nip + Fab have added to their range with the Glycolic Fix collection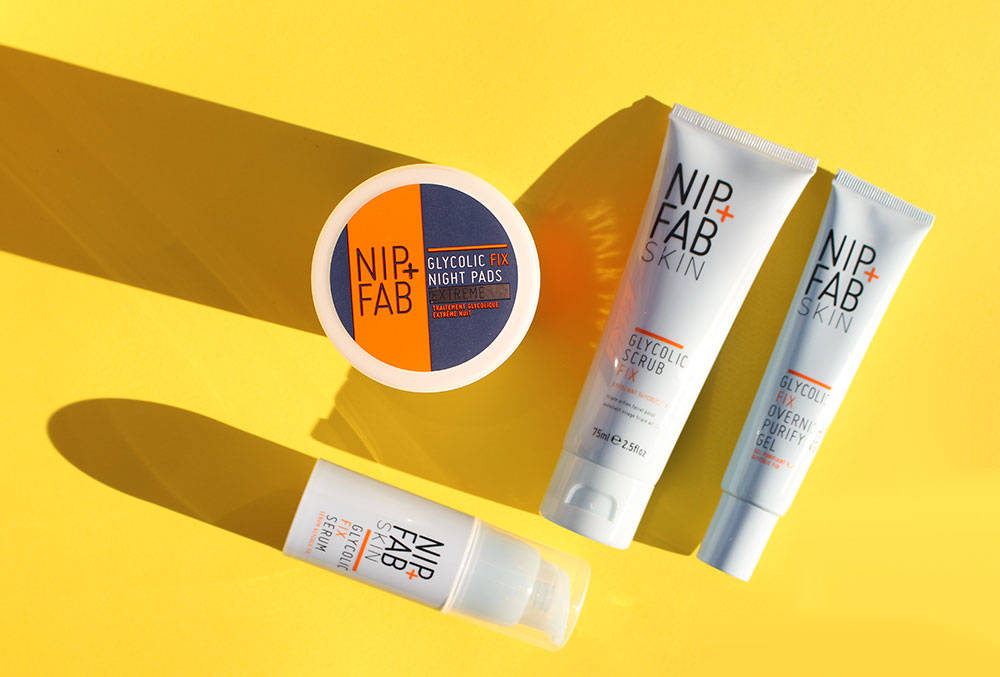 Glycolic Fix Night Pads Extreme
Unlike the daily pads these contain 5% glycolic acid and the inclusion of Salicylic acid, the one that deep cleanses pores making it especially beneficial for acne sufferers and Lactic acid that breaks down the material that holds dead skin cells together. Hyaluronic acid improves hydration levels and plumps fine lines.
Contains:
5% Glycolic acid – gently exfoliates the skin and helps fade discolouration on the face e.g. acne scarring, pigmentation
Salicylic acid – penetrates into and unclogs pores helping to combat black heads and reduce blemishes
Lactic acid – removes dead cells and toxins from the skin for a smoother and more even toned surface
Hyaluronic acid – improves skin hydration and keeps skin feeling soft and plump
Glycolic Fix Overnight Purifying Gel
An evening treatment gel with both Glycolic and Salicylic acid to exfoliate the surface layer and deep clean pores so skin is smoother, clearer and discolouration is fades. Niacinamide also fades discolouration and improves ageing and acne skin. It is an anti-inflammatory.
Tip:Use a small amount of the gel as it can feel a little sticky until it sinks in.
Contains:
Glycolic acid – increases cell turnover to exfoliate the skin and helps fade discolouration
Salicylic acid – unclogs pores to help tackle black heads and reduce blemishes
Niacinamide – acts as an anti-inflammatory on the skin helping to reduce the production of sebum which causes large pores to develop and acne
An overnight serum with 4% glycolic acid that smooths fine lines and wrinkles and fades acne scars and discolouration.
Contains:
4% glycolic acid: smoothes the appearance of fine lines + wrinkles
PoreAway: minimises the appearance of enlarged pores
aloe vera: soothes + calms.
A more mechanical scrub with the addition of Glycolic and Salicylic acid,"this 3-in-1 micro exfoliant is packed with 3% glycolic acid and salicylic acids to refine, brighten + renew."
Contains:
glycolic acid: gently exfoliates + retextures
salicylic acid: cleanses pores
Shop the post