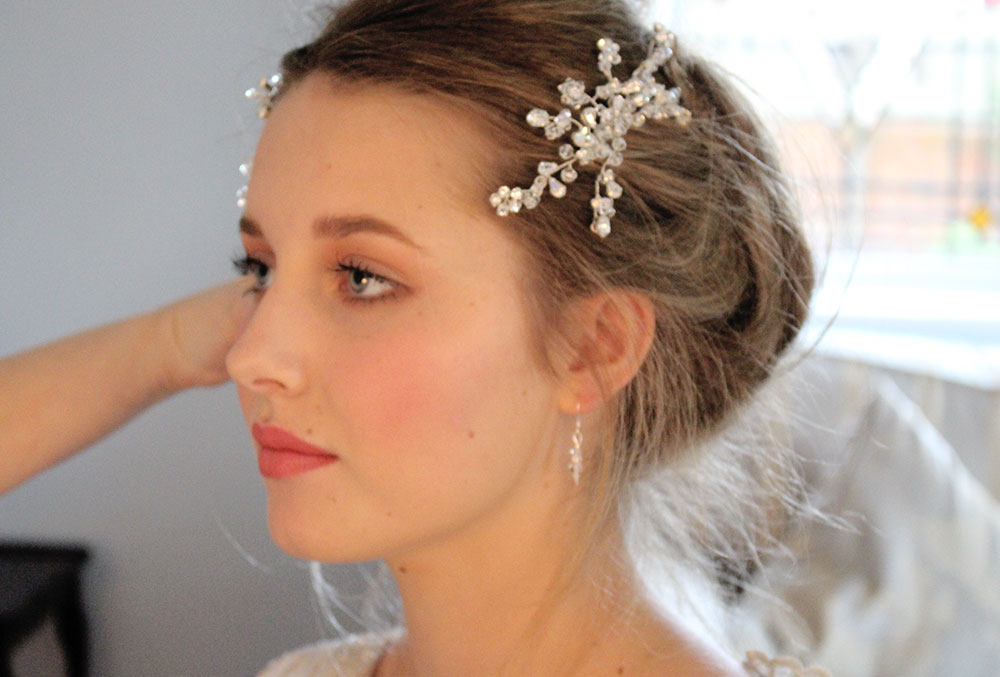 Get Glowing Bridal Makeup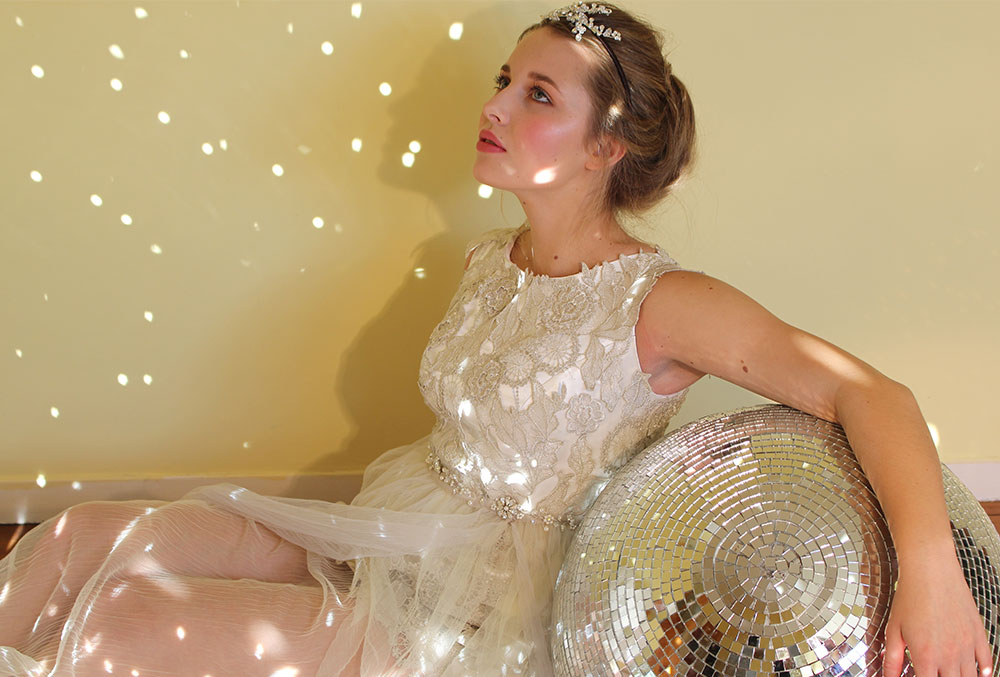 I've been a makeup artist for over 9 years but I've never shown me apply makeup on any one other than myself on my channel. This isn't for the lack of trying mind, it's difficult to find people who are willing to be bare faced on-line or locations to shoot with models.
I've been working with Rosie Willet Designs for a coupe of years now, we've worked together on some of her campaigns for her wedding accessory brand www.rosiewillettdesigns.co.uk
We decided on a soft, feminine look, inspired partly by the renaissance women with wispy hair and slightly flushed cheeks. I kept it modern with dewy textures and warm earthy tones on the eyes, below is a break down of what I used.
Maybelline Fit me foundation 115
Bourjois Healthy Mix 51
A mix of blushers – MAC Dolly Mix, Well Dressed and Laura Mercier Orchid Mosaic
MAC Omega and HD Brows grey shade mixed on the brows
Nars peach shade in crease
MAC Embark mixed with the peach shade on the lower lash line
MAC Fanfare, NYX Fig, Beauty UK in the buff lipstick
 SHOP THE SHOOT