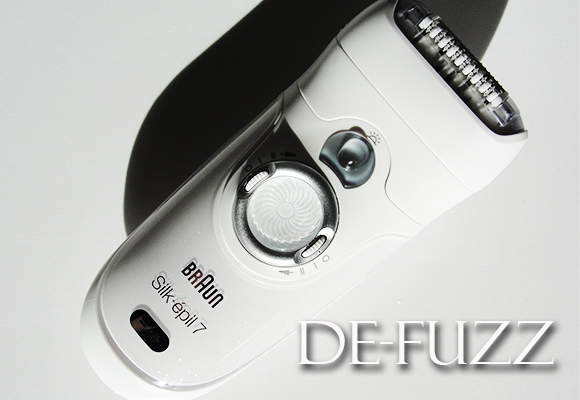 Gadgets: Braun Silk.Epil 7
Hair removal is a serious business, millions is spent each year on getting smooth skin by zapping, waxing, plucking and shaving. There's so many options that it can make the whole process overwhelming. Do I shave? shall I try laser? is waxing best? These are all valid questions and the truth is it depends on the budget and more importantly hair/skin colour! (this is down to the laser which I'll answer in another post)
Recently I've been trialling the Braun Silk Epil 7. The first question…
What is epilation?
Basically means the removal of hair.
The Silk Epil* works by essentially plucking the hairs, (imagine a roller of many tweezers)
The light that shines onto the area whilst epilating works fantastically especially for the areas like the knees where you may miss fine hairs. There's two speeds on the dual epilator and the moving head means the tricky joints and curves can easily be targeted.
The first area I epilated was the underarms, I managed to get a smooth hair free area first attempt which I was extremely pleased about. There was an eye watering minute at one stage but it was well worth the wincing as it remained smooth for 5 days.
Included in the box is a shaving head to trim hairs before epilating, there's also heads designed for the face and body.I used the gadget on the leg and bikini area, neither of which experienced ingrown hairs which is a huge bonus!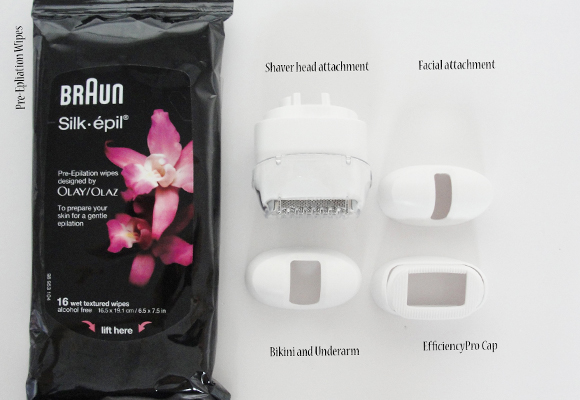 Worth Noting
When using the traditional shaving method the razor cuts the follicle bluntly leaving a spiky touch that returns to the surface within a day or two. The Silk Epil removes the hair and the bulb which can then take that hair up to 28 days to grow and reach the surface again however each time you epilate it the hair weakens until it can eventually stop growing.
This can also be used wet or dry, try it in the shower or bath with a shaving foam for even more comfort.