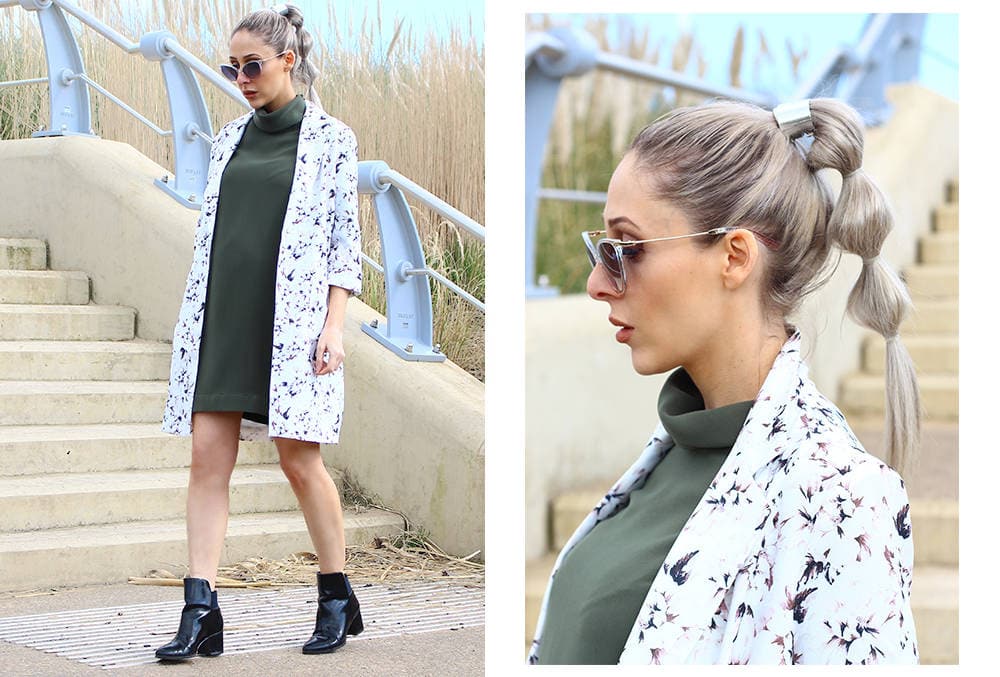 Fresh Florals
It's a new Season and with it brings lots of fresh energy. The lighter mornings are energising, the brighter evenings are motivating and the cherry blossoms are in bloom.Spring is definitely my favourite month as it's the first out of hibernation and the home of my birth month.
I have started the big "Spring Clean" with the wardrobe situation. Thick, bulky clothing is removed, revealing space to welcome in the lighter garments. I purchased some IKEA plastic boxes so that I can store my Winter sweaters and coats away leaving me with optimal space.
This space also clears my mind of "too much stuff" fog when trying to get ready on a morning. I'm able to clearly see what I have and free to organise into outfits, mixing and matching getting multiple uses out of clothing.
Florals return each year but they always vary in style. I prefer a more subdued print and this longline boyfriend blazer is ideal. From a distance it's not evident that it's floral however upon closer inspection you can see the beautiful detail. It's a lightweight material making it perfect for layering!
Underneath I added a khaki loose fitting dress for comfort and to complete the casual feel I wore my Zara boots. Being quite a plain outfit I wanted to added a little detail so opted for some hair lanterns and silver cuff – it's basically just a jazzy ponytail.
The blazer would also look incredible with a black dress underneath but I'd go for something shorter in length to keep the balance.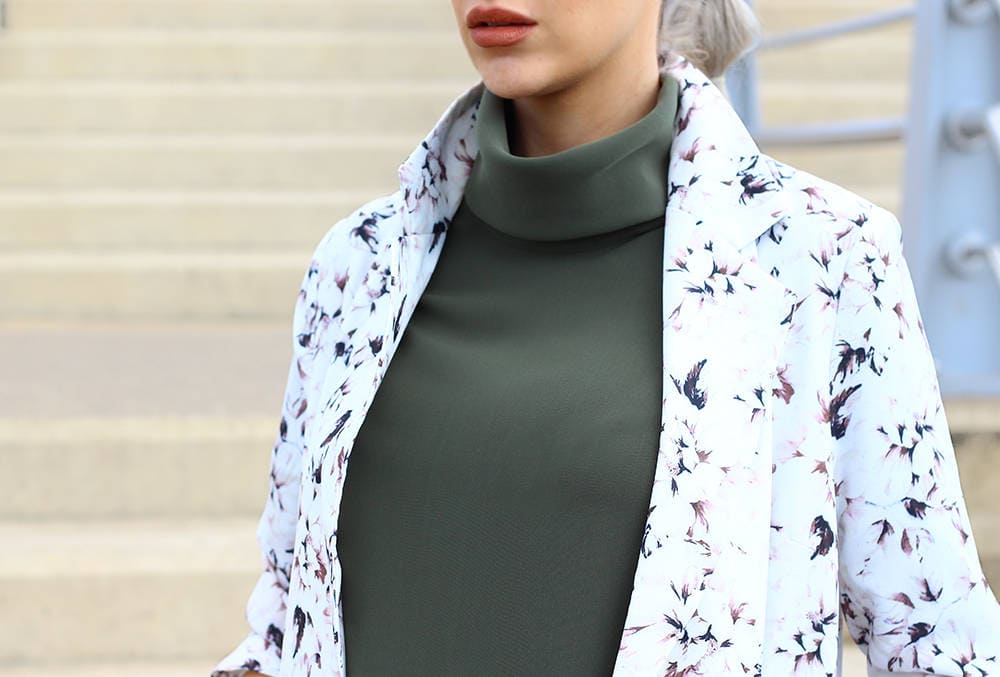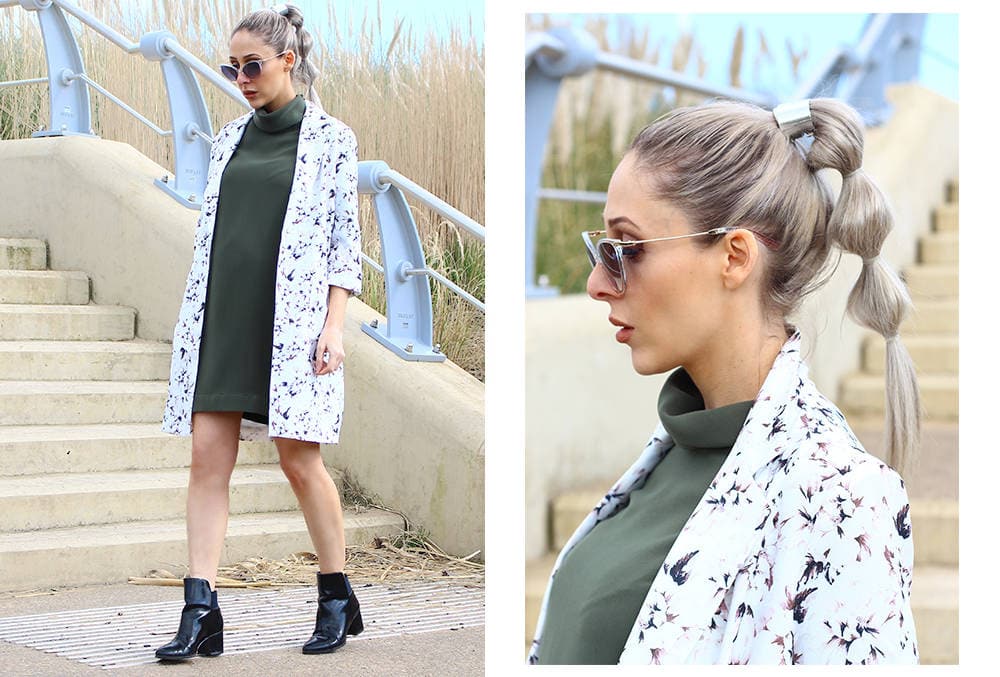 You can shop here for the Chloe Lewis for Little Mistress blazer
Shop the Post