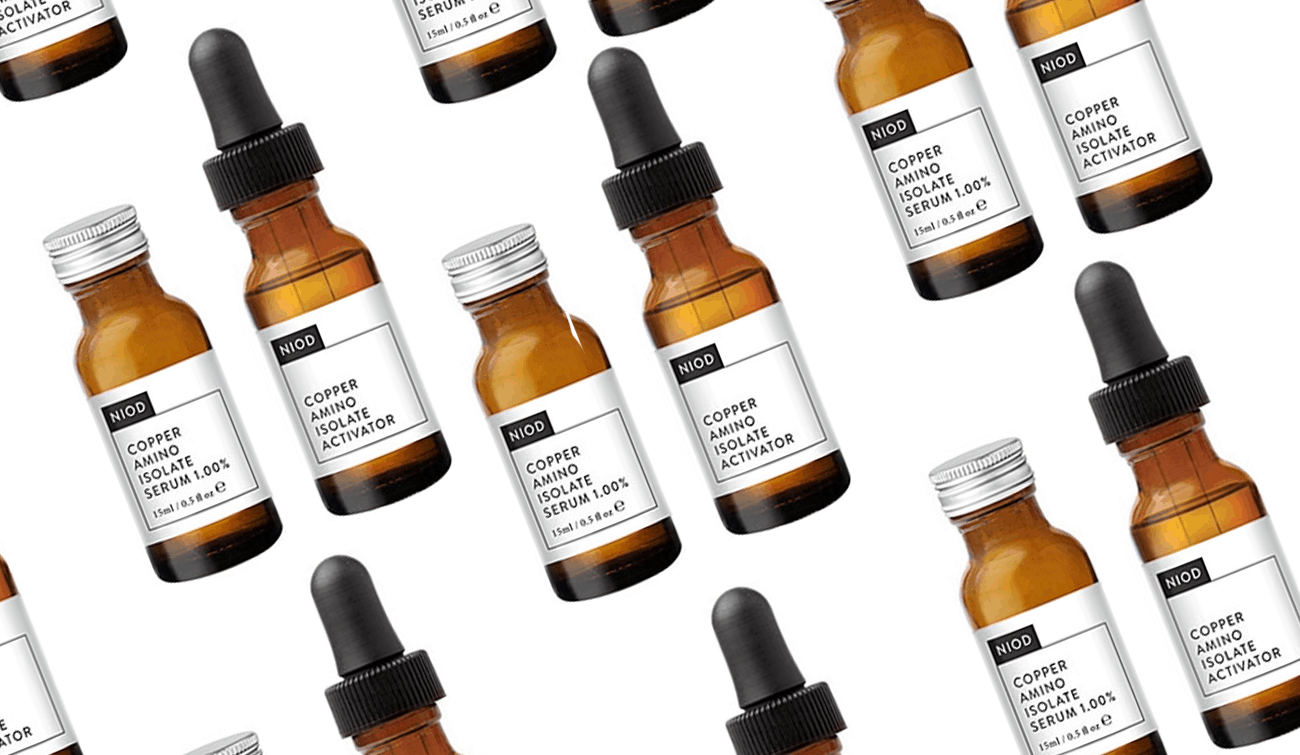 Everything You Need To Know About Copper Peptides
Before you go running for the penny jar wait…
It's way more scientific
Copper peptides (proteins that contain copper ions) are known to develop collagen and elastin, helping with the appearance of the skin and reduction of wrinkles. It's said to maintain strength of skin and promote the production of hyaluronic acid. There's research to suggest it has healing properties, is antibacterial and aids skin renewal.
Peptides are great anti-ageing ingredients for use in skincare products, so it's not just selective to copper, however clinical results show copper peptides to be incredibly effective.
There's a growing number of brands featuring this ingredient, from moisturisers to pillowcases, eyelash serum, and balms.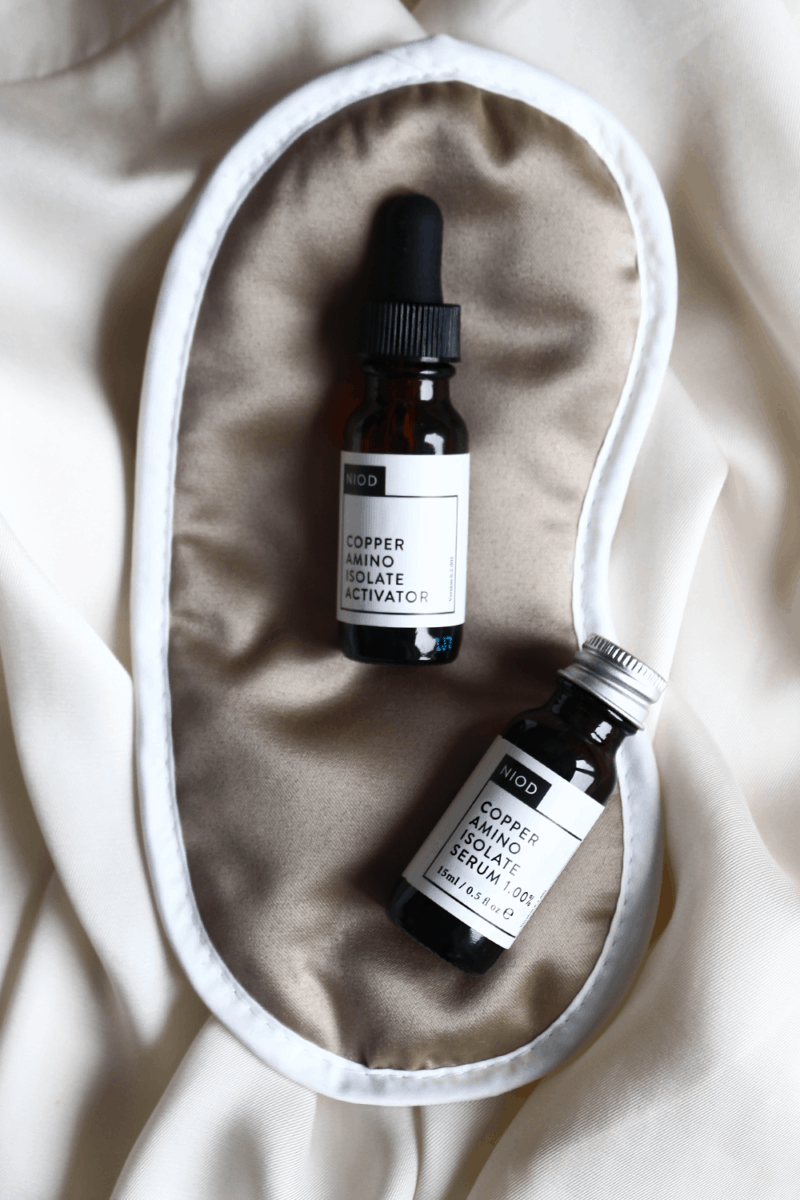 ILLUMINAGE SKIN REJUVENATING EYE MASK
The question is can an eye mask make you look younger? I'm investigating.
What they say
The new illuminage Skin Rejuvenating Eye Mask has been crafted from satin-soft yet durable materials and a safe, non-irritating thread embedded with Cupron copper oxide fibres.Skin gets the beauty sleep it needs to maintain a youthful appearance and minimise the visible signs of skin aging- including fine lines, wrinkles, and lack of smoothness. This one-size-fits-all, 249 thread count mask features an adjustable Velcro strap and makes a great travel companion.
Clinical Results (on the pillowcase containing copper oxide fibres)
According to four international, independent, double-blind placebo controlled studies with women using the Pillowcase nightly, there was a demonstrated statistically, significant improvement of the skin appliance and a reduction in the appearance of wrinkles and fine lines within four weeks.
The tests seemed a little profound initially but they did get physical positive results after just 4 weeks.
To be honest I would like this for just the comfort of the mask alone, as it is adjustable it doesn't squeeze my skull or slide around my neck.

NIOD COPPER AMINO ISOLATE SERUM 1.00%
The NIOD CAIS contains Copper Peptides rather than actual copper itself. It comes as two individual products that you combine to activate the formula.
NIOD Founder Brandon Truaxe –
"Copper is actually itself a very bad supplement to the skin as it oxidizes. However, copper peptides which actually contain no copper are extremely important as they have a high affinity to copper (hence the name) and they draw copper from your body in to allow repair and protection. Copper peptides in human plasma decline by 70% by age 60 and therefore despite the presence of copper within the body, the body cannot use it for repair."
They claim you can start to see results in as little as 5 DAYS! Not only that, it also contains hydrating ingredients; glycerin and sodium hyaluronate.
*TIPIf you want a serious hydration hit apply NIOD Multi-Molecular Hyaluronic Complex after the CAIS then follow with moisturiser.

So if you're still wondering why peptides are so beneficial read on. Peptides are fragments of protein and proteins are the fundamental building blocks of skin. Think of it as scaffolding, it holds everything firm and tight.