FENTY BEAUTY By Rihanna Review
I would certainly consider myself a cosmetic junkie and makeup magpie. As a pro MUA I've got an impressive supply, however when it comes to celebrity launches I rarely get fazed. The last time I got excited about a launch was probably MAC years ago when they were still half decent.
I'm not particularly  brand loyal either, if a product works I'll buy it regardless of if it's highstreet or high-end (to a degree) and despite it being part of my job to review these things I do still have to buy them so I want to make sure it is something I WILL actually use.
Rihanna's highly anticipated Fenty Beauty launched last Friday and for the first time ever I invested into a celebrity makeup line. Why? well she's done what every other celebrity didn't have the courage to do – be an all inclusive brand.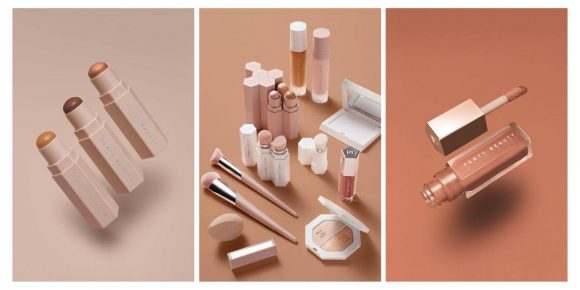 The foundation range itself extends to 40 shades from pale to deep dark with an array of tones. She's created highlighters that will look incredible on different depths of skin colour and included a lip gloss that is universally beautiful on everyone.
There's a couple of things I wasn't interested in because I know I wouldn't use them beyond swatching, like the yellow highlighter and mattifying powder. However below IS what I picked up and my thoughts. Watch the video to see them applied to the skin. (don't forget go subscribe)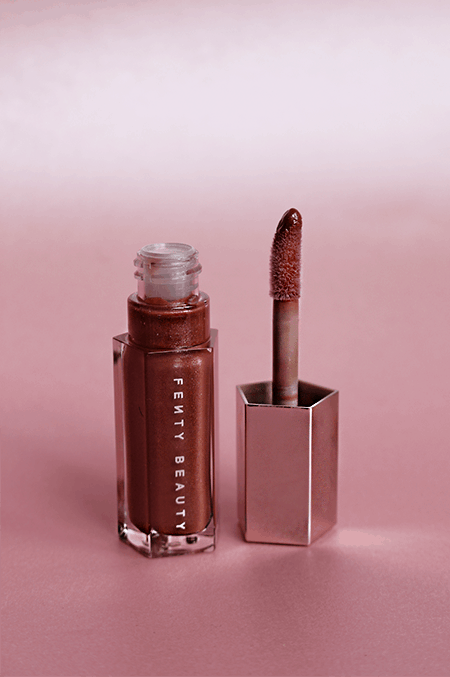 ProFilt'r Soft matte foundation in shade 260 – http://bit.ly/2wVH4bI
Packaging – Good shape bottle, easy to hold, easy to pump product and looks simple.
Product – It does what it says, it's matte but not flat, its a soft matte, demi if you will. Great coverage, I'd say medium to full when layered. Doesn't feel cakey, heavy or drying. It's very comfortable and mixes with other products like a liquid lightweight well.
Killawatt Freestyle Highlighter in shade metal moon – http://bit.ly/2wWCkmo
Packaging – Pretty, compact, clean.
Product – Beautiful, finely milled pressed powder means you get a glow but it does require a heavy dosage if you want a full on glow. I like that it's buttery and not talc-like or too shimmery. Looks natural and is buildable.
Gloss Bomb universal lip gloss in shade Fenty Glow – http://bit.ly/2wVJbfW
Packaging – Stunning. I love the metallic pink cap, the foam tip applicator is a nice size too. The shape prevents it rolling off the vanity.
Product – Smells divine, looks incredible, makes lips look luscious when applied on top of lip products but also looks gorgeous on bare lips for that off-duty look.
Match Stix Trio in shade medium 200 – http://bit.ly/2xWsIat
Packaging – Wonderful. I adore the packaging on these the most. They're slimline, easy to hold and the magnetic casing is genius to keep them all together.
Product – The contour (mocha) stick was a little hard to blend, I did use a beauty blender so that maybe why but as the product isn't very creamy in texture it dragged a little. As far as contour goes I actually prefer when it's not as creamy as it means I don't have to set it in place with lots of powder. The concealer (bamboo) is pigmented but a little on the drier side for under my eyes. It did look a little heavy and settles into fine lines. The coverage was great and it did actually brighten.The highlight (trippin) didn't have as much colour payoff as I'd hoped but it's a stunning colour. It looks incredibly natural and once layered looks as though you're lit from within.
Invisimatte blotting paper – http://bit.ly/2xWlweD
Packaging – Very neat, quirky and great for on the go.
Product – It didn't tear off cleanly, it kinda ripped in pieces until the 3rd go. Does the job though. A great option for mattifying if you dislike powders.